As Kenyans mourn the death of their second president Daniel Toroitich Arap Moi, a lot is left to remember him for when it comes to sports.
Despite the many responsibilities that surrounded him as the head of state, Moi was a regular figure in stadiums, supporting Kenyan heroes.
He was there when Gor Mahia won the Mandela Cup in 1987, flagged off virtually every World Rally Championship (WRC) Safari Rally as Vice-President and then as President, helped Kenya host All African Games at the newly-built Moi International Sports Centre, Kasarani, and Nyayo Stadium, and many other sporting activities.
But the most-remembered incident involving Moi was the boycott of the 1980 Summer Olympics, hosted by the Soviet Union.
The boycott was initiated by the United States to protest the Soviet invasion of Afghanistan. Though many believe Kenya's participation was ill-advised for a number of reasons;
1)The boycott had no chance of effecting a change in Soviet policy towards Afghanistan.
2) Kenya was supposed to be non-aligned in the cold war.
3) A number of top tier Kenyan athletes missed out on an opportunity to win medals as outlined below.
To ensure the Moi-led nation cooperate in the boycott, the then US president Jimmy Carter sent boxing legend Mohamed Ali to convince a number of African countries to join. Other countries he also visited were Tanzania, Senegal and Nigeria.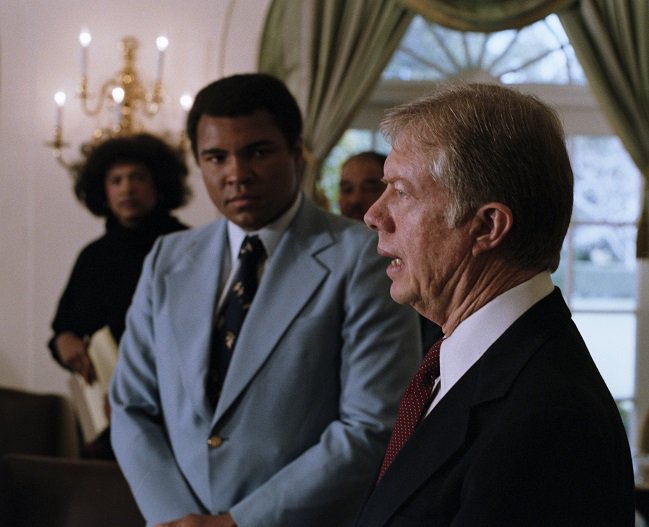 A total of 65 nations were convinced and did not participate whereas 80 sent representatives to grace the event.
The withdrawal had a massive effect on several athletes who were believed to win medals in the competition.
Athletes highly affected were;
James Maina Boi
Boi was Kenya's pre-eminent middle-distance runner. He was short even by athletics standards but had an incredible finishing kick. He was in his prime in 1980, having won gold medals in the 800m at the 1978 All Africa games, 1979 African championships and 1979 Athletics world cup.
Kiprotich Rono
Rono was also in sensational form in 1980. He won the gold medal at the 1979 African championships and also at the 1979 Athletics world cup in the 3000m steeplechase. He was ranked second fastest in the world in 1980 with a time of 8:12.0 minutes.
Mike Boit
Boit was still going strong after representing for almost a decade. Recently, he had won a gold medal in the 1977 Athletics world cup, a gold medal at the 1978 Commonwealth games, both in the 800m and a gold medal at the 1979 African championships in the 1500m.
Henry Rono
The greatest loser was Henry Rono, whose glittering form made him dominate the world between 1976 and 1981. He set four records in 1978; 10,000 m (27:22.5), the 5000 meters (13:08.4), the 3000 meters steeplechase (8:05.4), and the 3000 meters (7:32.1); an achievement unparalleled in the history of distance running.