Senior counsel James Orengo has exposed Nation media's news credibility as shady after quoting a piece of information in their article that was misleading.
The title of the story read," Daniel Moi, the perfect barnstormer in Kenyan politics".
It was this section that caught the attention of Orengo:
So powerful was he that Western media always likened him to French King Louis XVI and his famous statement: L'état, c'est moi, meaning "I am the State".
The counsel corrected that it was not French King Louis XVI but rather it was Louis XIV. The sun king that was famous for the quote.
The leader in argument occupied the French throne for 72 years, most of them in the 17th C. He became the quintessential European absolute monarch.
Wrong. It was Louis XIV. The sun king. https://t.co/4O19un5ncJ
— James Orengo (@orengo_james) February 6, 2020
Citizens immediately put media on the spot for spreading wrong information;
NASA hao-Mtu-kutu.
Very true senior counsel@Orengo_james It is the reign of France's Louis XIV (1638-1715), known as the Sun King, lasted for 72 years, longer than that of any other known European sovereign-proffesor mbithi.
Correct. Louis XIV. And it was a clever play on words: "L'état, c'est Moi" [case-sensitive] translates to "Moi is the State". Perhaps the journalists at @dailynation missed it…?-Tez Lore.
Waongo hao.. pic.twitter.com/MGHXAIVlEM

— Monique (@Moni_Atise) February 6, 2020
Githeri media-paul njuri.
Nation media tokeni apa na Uongo zenu, mlango ndo iileee pic.twitter.com/QQIIBx4ZGP

— Mogire Zachariah 🇰🇪 (@MogireZacharia2) February 6, 2020
Don't mind, the writer was Murkomen's student-stephen Omondi.
Educate this zombiefied media-Dickens Okuyo.
Netizens were also very impressed with Orengo's vast knowledge of history;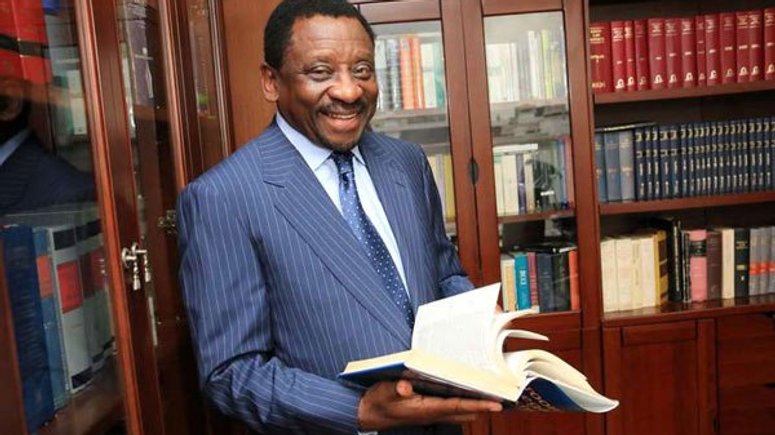 The walking encyclopedia.-Shadrack Nyonje.
Lanes-chief.
levels-mutebi the jones.
Oooh yes sir..-Okari
Teach them pic.twitter.com/zBiBr2Vpp1

— Cheap Politics (@MrJomba) February 6, 2020
Omera pic.twitter.com/C6BRIxh9Hb

— AGOLLA PAUL (@agosh_paul) February 6, 2020