You've probably asked yourself who dresses our Kenyan President and there is no doubt that there is a number of fashion designers involved.
The two occasions where the President got people talking about his outfit was during the 2018 Jamhuri day when he stepped out in full army regalia and the day Kanze Dena stepped out in a shirt which had a striking resemblance to his.
For Kenyans to have spotted the resemblance, it is quite clear that most of us are familiar with his fashion sense.
We focus on Rivatex East Africa; a company that specifically designs African print shirts for President Kenyatta.
What you should know about Rivatex East Africa
Rivatex East Africa is an Eldoret based company that manufactures different textile products from cotton and cotton blend fibers.
In June 2019, the company was revived and has since produced the silk and cotton shirts for the head of state ever since.
Its revival was made possible by the governments sh6 billion plan to bring back cotton growing in Kenya. Apart from designing clothes for the President, Rivatex is also the company responsible of the production of National Youth Service uniforms.
According to the standard, the firm also dresses State parastatal staff as well as staff at the office of the Attorney General and Meru University. The company confirmed producing about two shirts a week for the President.
What it feels like to design the President's shirts
Rivatex Managing Director Thomas Kipkurgat describes the President as their number one marketer. In addition to his remarks, he stated that the company is proud to dress the head of state.
"What the president wears every Friday comes from Rivatex. Most people do not know about this and we are very proud to reveal that we are the ones dressing him every end of the week," said Prof Kipkurgat.
By working with the President, the company has learnt about his taste and preference in fashion. A marketing official from Rivatex revealed that the head of the state likes dotted and multicolor fashion.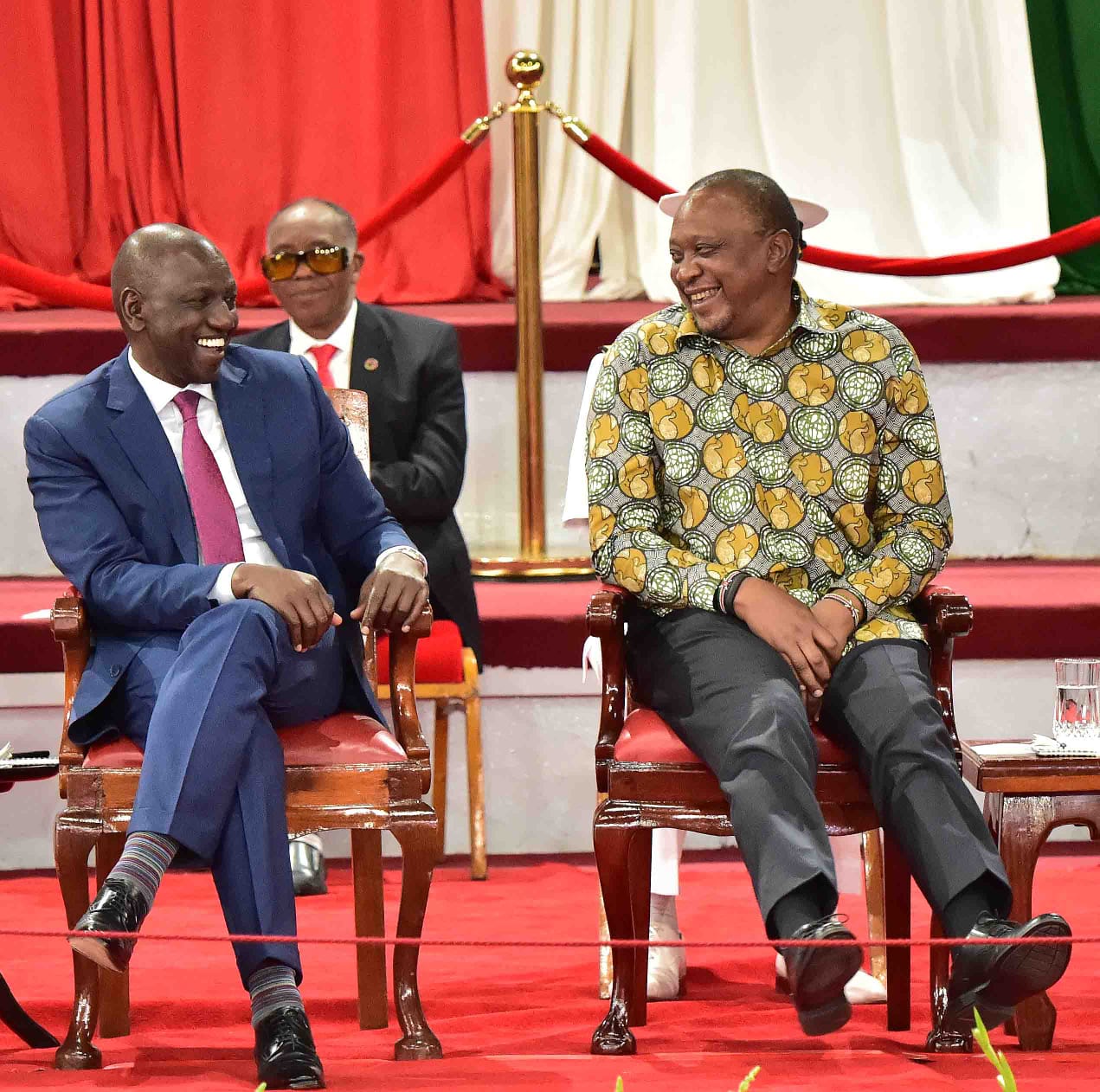 "The shirt that President Kenyatta wore during the release of the Building Bridges Initiative report in Bomas was ours.
We often work closely with State House officials while designing his shirts. He likes the dotted, multicolored fashion," said the firm's marketing official.
Apart from the head of state, other prominent people who have been bought shirts from Rivatex include Deputy President William Ruto, Principal Secretaries Betty Maina (Trade), Fred Segor (Tourism) and former Treasury Cabinet Secretary Henry Rotich.