The High court has certified Waititu's application that is seeking to invalidate his impeachment as urgent. It has also ordered Deputy Governor James Nyoro, Senate and Kiambu Speakers to appear before court on Monday.
Waititu earlier filed an application for the revocation of senate's decision to impeach him under a certificate of urgency seeking conservatory orders to bar his ejection.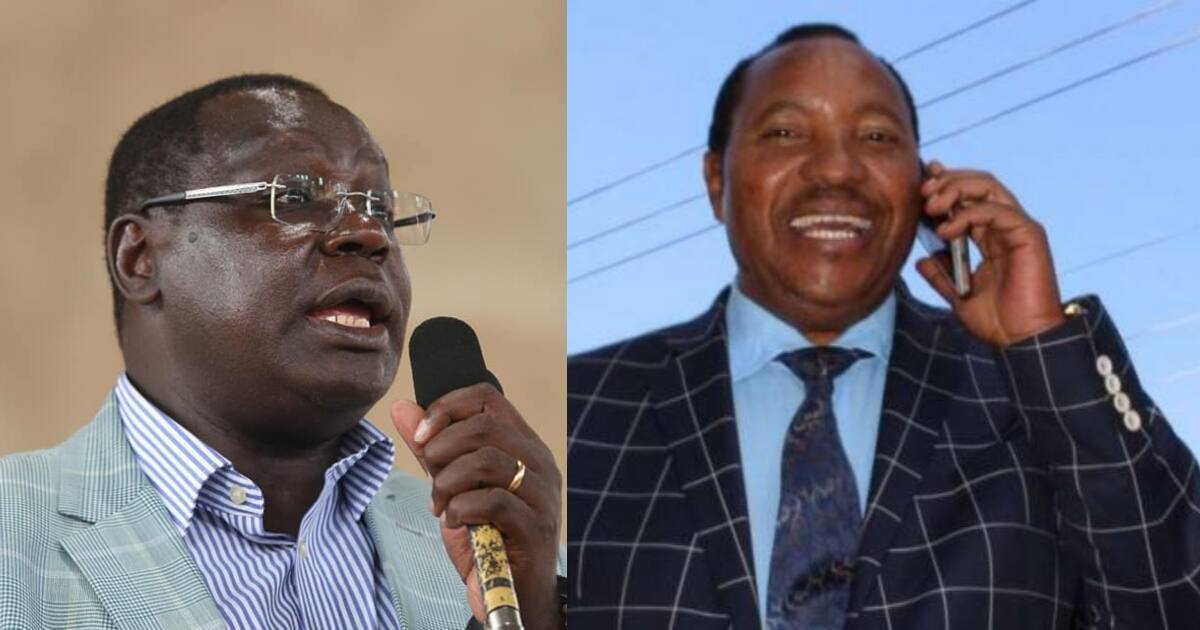 IMPEACHED KIAMBU Governor Ferdinand Waititu challenges ouster at the High Court; judge certifies case as urgent, sets hearing for Monday. pic.twitter.com/BDUnb0mgkV

— NationBreakingNews (@NationBreaking) January 30, 2020
He on Thursday attended a court hearing at Milimani Law Courts, Nairobi over graft charges.It was after the hearing that the impeached governor decided to shoot his last shot to save his job.
#waititu case to be heard next week Monday #WaitituRemoved #SenateTrial #ShinaLaUpeo #TV47KE #TheHomeOfUntoldStories @salmuiruri pic.twitter.com/E2dYkfKmCi

— TV 47 KENYA (@TV47KE) January 30, 2020
In the petition, Waititu argues he was unlawfully impeached since the process did not follow proper procedures.
"The resolution of the Kiambu County assembly was passed with a vote of 57, way below the required threshold of 62 as enshrined under Section 33(1) of the County Government Act," argued Waititu in his petition.
The Act stipulates that an impeachment motion should be supported by at least two-thirds of all the members of the county assembly.
#JamesNyoro #WaitituImpeached #WaitituRemoved Preparation for swearing in of James Nyoro pic.twitter.com/GoKiZXLCqr

— Mashru (@Levimashru) January 30, 2020
Waititu also argues that he was not given a fair hearing at the county assembly because his tormentors refused to allow him to defend himself.
According to the Act, a governor being impeached by Members of the County Assembly should be invited to appear and be heard by the county assembly.
Elgeyo Marakwet senator Murkomen Kipchumba also cried foul over the matter.Through his social media on Thursday, he lamented over the oath ceremony not meeting constitutional requirements.
"A High Court judge cannot preside over swearing-in of DG of Kiambu to be a governor before 10 days are over and before they gazette the date, time and place for conducting the swearing-in ceremony.."wrote Murkomen.
High Court Judge John Onyiego is set to preside over the swearing in ceremony of the Kiambu Deputy Governor James Nyoro. The Justice has since issued a statement on why he did not turn up for the swearing in .
KIAMBU SPEAKER Stephen Ndichu postpones swearing in of Kiambu Deputy Governor James Nyoro after judge failed to turn up. pic.twitter.com/OJcZ7Qq2M3

— NationBreakingNews (@NationBreaking) January 30, 2020
He has noted that the County Committee on Assumption of Governor's Office had not complied with a section of the Assumption of the Office of Governor Act which requires publication and notification of the swearing-in ceremony in the Kenya Gazette and the County Gazette stating the time, date and place of swearing