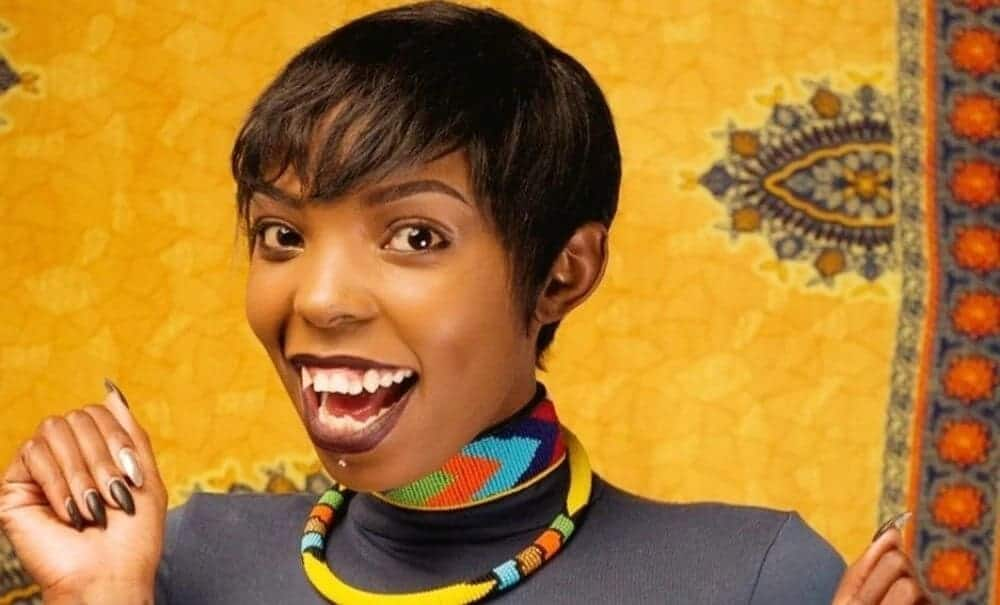 Veteran media personality Adelle Onyango lectures Naivasha Pastor Mary Mwihaki after she said that suicide is a demon.
Taking to her twitter handle, Adelle revealed that suicide is not a demon adding that church and pastors need to do a better understanding of mental health.
"Sigh! Suicide is not a demon. The church and pastors need to do better in understanding mental health & mental illness beyond the VERY misplaced "we shall pray about
it, "read
Adel
le's
tweet.
Pastor Mary said that when she called for prayers to end the increasing suicides among the youth which has become a common phenomenon.
Mwihaki said the society was losing its moral fabric and called for counselling. They said the menace was threatening to wipe out a generation.
Adding that the time had come for Kenyans to pray over the cases that she said were increasing by the day.
Mwihaki said many youths were frustrated in life while others had engaged in love affairs that had turned fatal. She asked church leaders to dedicate prayers to minimize suicide.
"These cases are all over. We need to curse this demon that has befallen the youth," Mwihaki said.
How to tell someone is suicidal
According to National Institute of Mental Health (NIMH), US, research that was published in the journal JAMANetwork, people who deliberately harm themselves are more than twice as likely to commit suicide over the next one year.
Also, people who show suicidal ideation are 31 percent more likely to end up committing suicide after professional treatment.
"Patients with bipolar disorder, depression or alcohol disorder also have a remarkably high risk of suicide," said Dr. Sidra Goldman-Mellor who led the study.
Here is her tweet
&nbsp
Sigh! Suicide is not a demon. The church and pastors need to do better in understanding mental health & mental illness beyond the VERY misplaced "we shall pray about it". https://t.co/hRaRiG3o0r

— Adelle Onyango (@ADELLEO) January 29, 2020
We must curse this demon of suicide — Naivasha pastor https://t.co/yMGEYalvUI

— The Star, Kenya (@TheStarKenya) January 29, 2020