Former Nairobi County's woman rep was in a two-piece Kitenge piece at a meeting held at the Sarova Panafric Hotel on 24th January 2019.
Damn! I could not believe my eyes when I saw Rachel Shebesh in this Ankara outfit.
She was looking too gorgeous!
Shebesh looks like a Snack

— Nashon Gaza (@NashonGaza) January 24, 2020
Her sculpted figure which was twine-thick and beefy. How can we forget her waist? It was tapered and well defined, especially for her age. She was totally serving us with elegance and vibrancy.
The face beat was also appealing, it was so natural that you could not think she had worn makeup but something messed up the whole look!
Her trademark 'squirrel' hairstyle.
Shebesh, it seems, has been trying to make one, two three changes on her style. Still, somehow, her bad hairstyles have persisted.
If you are keen, you will notice Madam Shebesh has never changed her hairstyle. It has always been that big wavy hair that can literally block you from viewing the front.
Kenyans have attacked her and told her to change but it fell on deaf ears. She was actually motivated to try be more experimental and try different colours.
Currently, she is in a black and white weave and does not give a damn about it as long as her trademark hairstyle stands out as like the mane of a lion.
How does Shebesh have the same hair 5 years later? Resistance to change

— Attraction (@Postinor) May 2, 2017
Here are some pictures of her in her signature hair-do;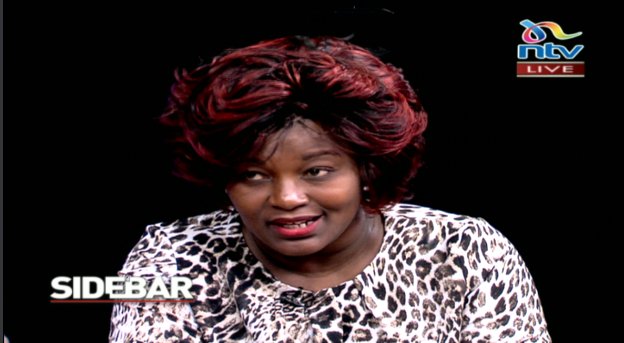 From the pictures above, you can clearly tell she is obsessed with this hairstyle and don't be shocked if she wears a daring colour like blue. She has started the year with black and white colour, God knows what colours will be rolling on her head.