Gatundu South MP Moses Kuria has come out to defend himself against alleged links to the death of former IEBC ICT Manager Chris Msando.
While addressing the press on Monday afternoon at parliament buildings, Kuria insisted that he was innocent like any other Kenyan and people should stop associating him with the murder.
He warned that he will take legal action against anybody who will drag his name to the unfortunate death.
"I was just volunteering information on the same as any other person. I am no longer going to take such associations lightly and I will take legal actions against anybody associating me with Msando's death," stated Kuria.
The controversial MP insisted that Kenyans should instead pressurize President Uhuru Kenyatta and ODM party leader Raila Odinga to follow up on the cause of the manager's death and stop directing their questions to him.
While remarking that nobody should wish bad things for their enemies, Kuria also accused the press of manipulating facts about investigations into the death.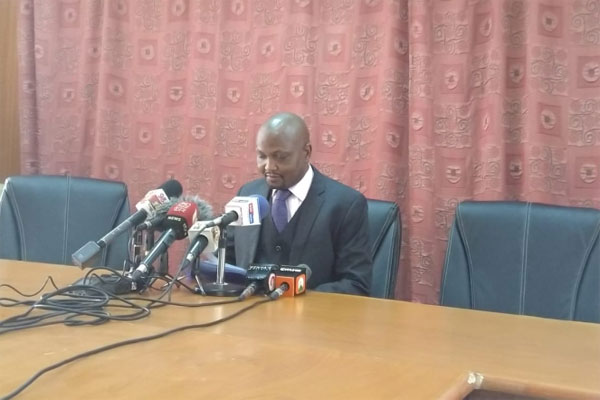 He termed media reporting as one-sided adding that the community's watchdog had failed to highlight some key issues concerning extrajudicial killings in the country.
While quoting the recent case where a 16-yr-old boy was killed in Mwiki protesting the poor states of the roads, Kuria accused the media of focussing too much on Nairobi Senator Johnson Sakaja's sentiments rather than highlighting the brutal killings.
"I wonder why vocal human rights activists and lawyers like Siaya Senator James Orengo and Rarieda MP Otiende Amollo are so silent when there is much loss of lives through police brutality, political assassinations as well as a violation of court orders in the country," wondered Kuria.
His remarks come two days after he announced on Friday that he was disgusted and was going to address the issue on Monday hoping to bring the whole debate to rest.
"I am sick and tired about people connecting me to the murder of Chris Msando. I will address the media on Monday 20th January 2020 at 3pm about this whole issue," posted Kuria on Facebook.
In 2017, Kuria was slammed by netizens for his Facebook post on the disappearance of the former ICT Manager. This was after Kuria uploaded a picture of himself pointing at a grey Land Rover Discovery found at Roysambu that belonged to Msando.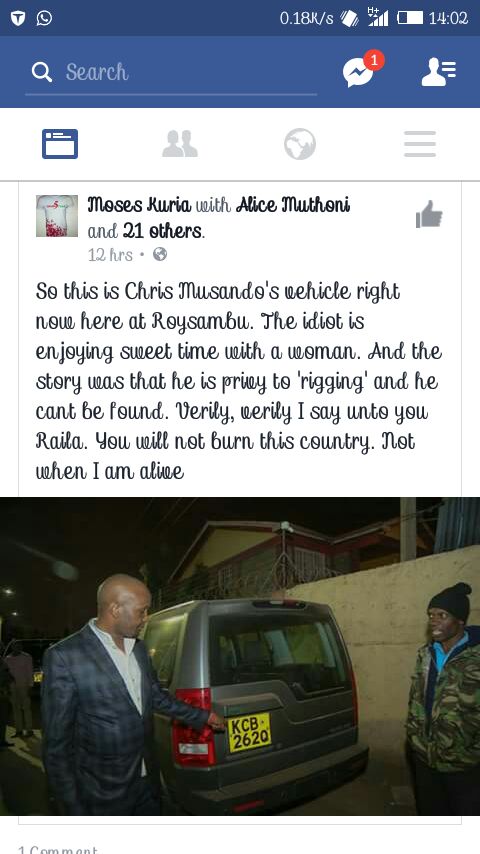 He further went ahead to comment on how Mr Musando was allegedly "having a good time" as the country was looking for him.
The MP, long known for his foul-mouthed remarks, went ahead to call Mr Msando an 'idiot' and in the process sparking angry reactions from a section of Kenyans.
The legislator's remarks were not taken lightly and wherever Msando's death pops up, Kuria's name is always at the centre stage.