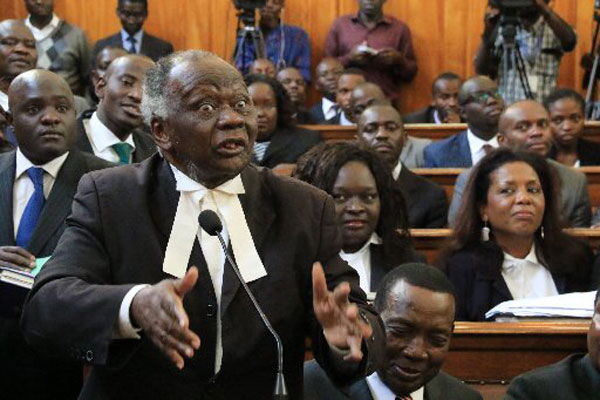 Self-styled National Resistance Movement (NRM) leader Miguna Miguna lawyer caused a stir in court on Monday morning after he took a swipe at an advocate sent to represent Attorney General Paul Kihara Kariuki.
John Khaminwa, who is representing Miguna, called State Counsel Christopher Marwa 'an illiterate in constitutional law' whose 'insults' would not be tolerated.
"We have practised constitutional law longer than this boy, we shall not accept such insults. He is illiterate in constitutional law. I am glad you are not writing what he is saying because it's not worth it," Khaminwa said.
AG Kihara had been summoned to appear in person in court to explain failure by the government to comply with a court order to allow deported opposition lawyer Miguna back into the country.
Justice John Mativo issued the directive on Friday when an application by Miguna lawyers for sanctions against the government for violation of his rights came up for hearing.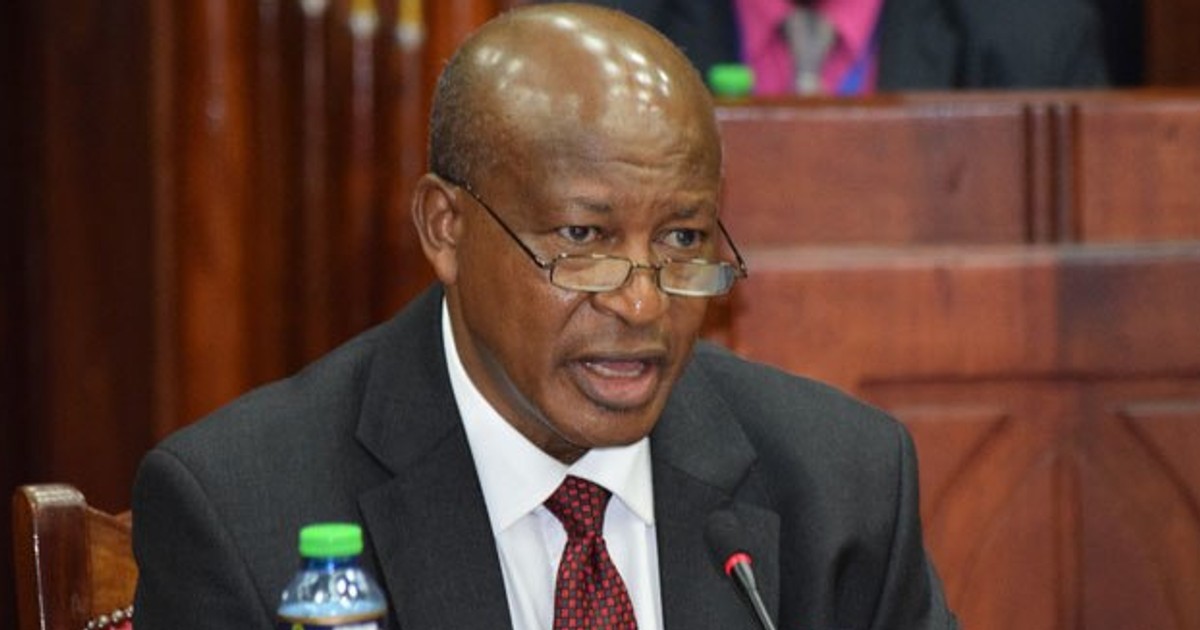 The judge noted that only Kihara and the Solicitor General Ken Ogeto could explain why the exiled lawyer was yet to be allowed into the country amid indications that the government was yet to lift a red alert advisory against Miguna.
Khaminwa noted that President Uhuru Kenyatta while attending the funeral of the late Dr Charles Rubia gave an indication that Miguna should be allowed to return to the country.
He further submitted that despite the Department of Immigration giving a similar assurance, a red alert barring Miguna still remained in place.
"The case of Miguna has become a waste of court time, media and advocates," he told the court.
He also said it was not clear who was behind the disobedience of several court orders by government hence the need for the Attorney General to offer an explanation.
The State on the other hand, through Marwa, argued that it was not its duty to re-issue Miguna with a passport since his old one has expired.