A photo of wooden aeroplane staircase allegedly used by Kenya Airways to facilitate passengers entry into a flight has been making rounds on social media for a while now.
In the viral photo, a wooden staircase is used instead of the standard staircase usually used by airlines. Because larger aircraft have door sills 5 to 20 feet high, stairs facilitate safe boarding and deplaning.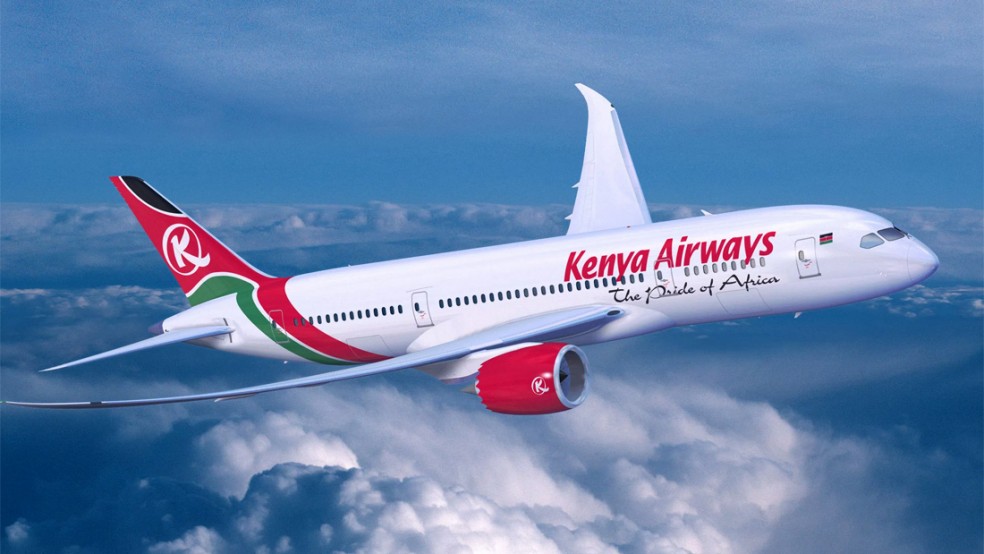 The photo was first shared by a Twitter user whose handle is @AdamMaina, with some online users suggesting that KQ was forced to be 'creative' due to the financial problems it is experiencing.
"Hata kama ni shida, hii ni nini (Even if Kenya Airways is undergoing serious financial problems, this is unacceptable)," wrote @AdamMaina.
Hata kama ni shida hii ni nini pic.twitter.com/IPTWZPw5X9

— MTEMBEZI 🐾 (@AdamMaina_) January 7, 2020
Concerned Kenyans have however questioned the safety of these stairs being used. Kenya Airways has finally spoken up about the matter and distanced themselves from the accussations. They have assured Kenyans that that is not their plane.
We respectfully confirm that this is not an aircraft belonging to or operated by @KenyaAirways pic.twitter.com/wsX51aOMHJ

— Kenya Airways (@KenyaAirways) January 9, 2020
According to some netizens, the logo was photoshopped and that the actual plane belongs to a Cameroonian airline.
This is Cameroon airlines not KQ!

— The George (@gmwahome) January 8, 2020
That's Cameroon. Take it down or we tag DCI 😂

— Msafiri (@jafyaa) January 9, 2020