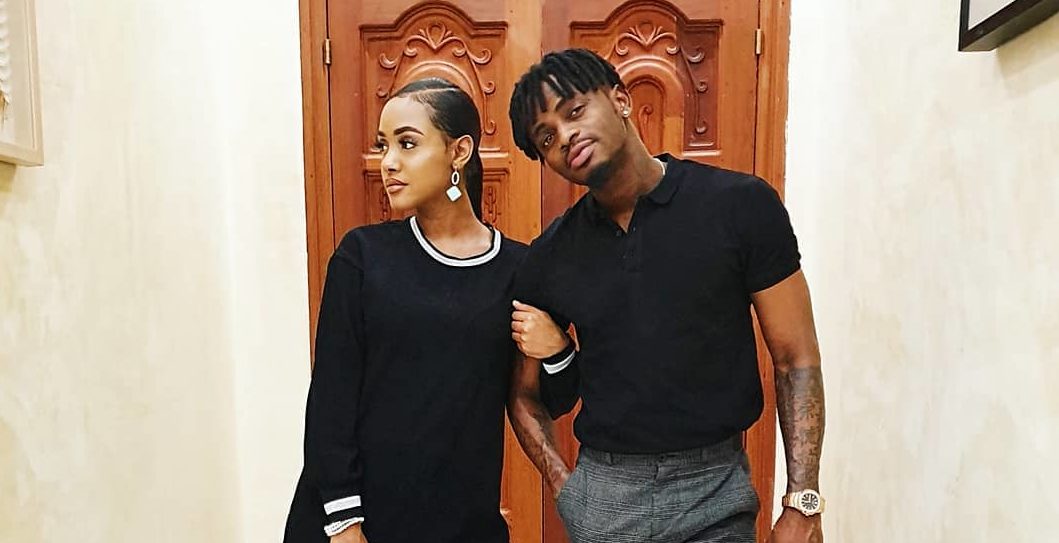 Cheating scandals are not new in the entertainment industry and even some of the wealthiest celebrity couples in the world, Beyonce and Jayz were once caught up in the mix.
Apart from causing emotional hurt, cheating is also shameful even though some celebrities try to remain hush about it when it happens, some secrets just don't last.
It is believed that rumours are never far from the truth although some of these scandals are mere allegations that are apparently fueled to ruin reputations. Some celebrities have not been lucky especially if there is enough receipts that link them up to being a cheat.
Terence Creative
Comedian Terence Creative publicly confessed that he cheated on his wife Milly Chebby.  According to Terence, the devil led him there but was also keen to mention he would never repeat it again.
The comedian cheated on his wife with a 19-year-old Anita Soina who also narrated her side of the story saying that she was in love and Terence was not her sponsor.
Despite being caught up in this controversial incident, his wife forgave him and the two are still the lovebirds they were. Like nothing ever happened.
Jalango
Two months after his traditional wedding, Jalango was accused of being a cheat after several women publicly claimed that they slept with him. These allegations surfaced after an expose youtube video was publicized by popular vlogger Edgar Obare.
Following the exposé, Jalang'o sent out a cryptic post that read, "Everybody isn't your friend. Just because they hang out around you and laugh with you doesn't mean that they're there for you. Just because they say they got your back, doesn't mean they won't stab you in it. People pretend well. Jealousy sometimes doesn't live far. So know your circle. At the end of the day, real situations expose fake people, so pay attention," he posted.
Mr Seed
Gospel Singer Mr Seed was accused of cheating on his lover Nimo Gachuiri. The interesting part about this narrative is that an artist who was once a close friend, Weezdom spilled the beans on his Instagram page.
Although Weezdom did not really confirm that Mr Seed cheated, he narrated his side of the story which led fans to think that he intentionally fueled the drama.
These cheating claims forced Mr Seed and Nimo to take a break from social media and later made a come back following their Ruracio.
Rayvanny
Wasafi artist Rayvanny was accused of bedding two women this year. Rumors had it that the star cheated on his wife with Tanzanian actress Lulu Michaels and a video vixen Nanah.
During the first incident, a video of Rayvanny and Lulu dancing at a party went viral leading to the speculations. With the video vixen, fans claimed that the music video they shot together 'I love you' had very suggestive scenes which made them think that they were dating.
Rayvanny denied being involved sexually with any of the women and his wife Fahyma backed him up saying that he trusts his man and he can never cheat on her.
Bahati
Gospel singer Bahati was forced to ask Jaguar to intervene after his wife Diana Marua confronted him concerning cheating allegations.
In one of the episodes of their reality show, EMB records manager Emma spilled the beans to Diana stating that Bahati had been flirting with girls. In response to these claims, Bahati acted like he had no idea what all the drama was about! Fans believe this episode was scripted to hype their reality show.
Diamond Platnumz
We all know Diamond's history with women and maybe the news of him cheating might not shock us. He has done it before!
After Tanasha's baby shower, the grapevine had it that Diamond Platnumz cheated on her and was in a relationship with Lulu Diva.
Diamond denied the claims and had previously explained that Tanasha had tamed the wild past suggesting that he has settled. In another post, Tanasha sent a warning to Diamond saying that he will lose her if he ever cheats on her.