Residents of Nakuru town, were on Monday December 30, left in shock after an 11-year-old boy stabbed his elder brother, 15, to death following a quarrel over a wire.
A Nyumba Kumi official, Evans Ekaliche, revealed that the two boys had been left in the care of their uncle by their mother who had travelled upcountry.
According to K24, who broke the news, the younger boy, a Standard Five pupil, is said to have been overcome by anger and threatened to stab his brother, who was set to join Form One in 2020, with the knife he had been holding before the quarrel broke out.
Neighbour James Mbaka told Nation that the assailant was heard threatening to kill his brother if he did not return the wire.
"We didn't take their quarrel seriously. We thought they were just playing. We are all shocked," he was quoted by Nation.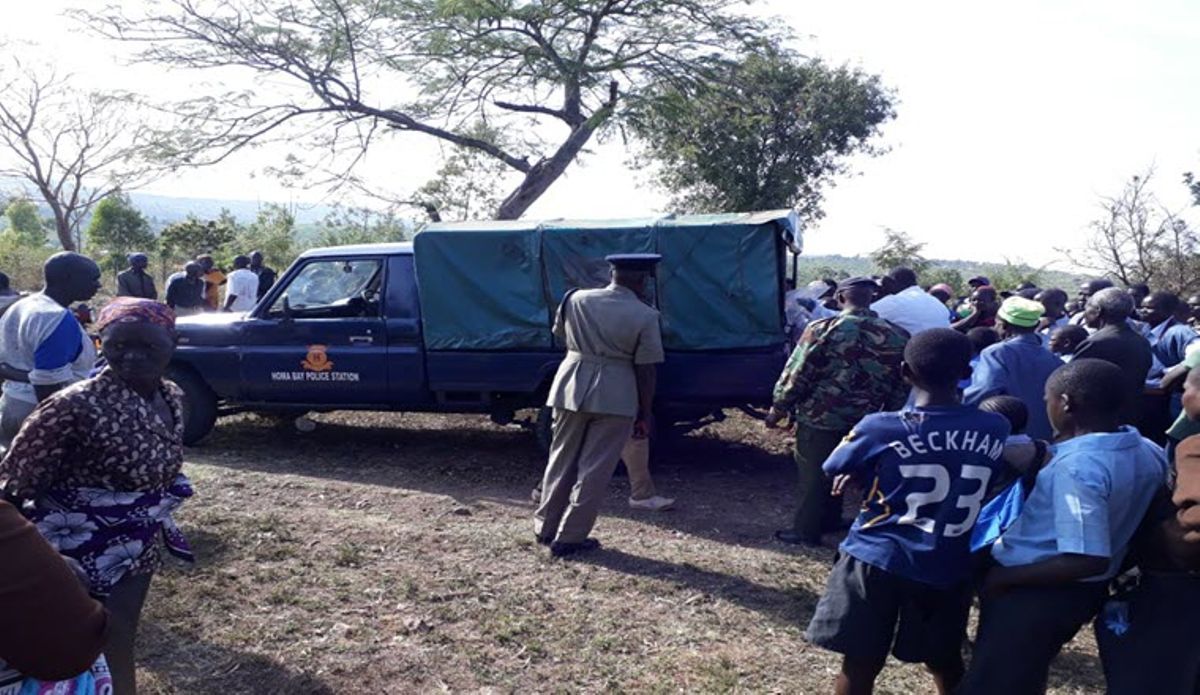 The elder brother did not heed his warning and was stabbed in the stomach.
Neighbours rushed the injured boy to a private hospital near Nakuru Nursing Home but was pronounced dead on arrival after losing too much blood.
Ekaliche said the two boys had just recently moved to Nakuru town from the rural and have been living with their uncle.
According to reports, the police arrested the boy and held him at Bondeni police station but later transferred him to another facility suitable for minors.
This comes just few weeks after another similar incidence involving minors whereby police arrested a 17-year-old boy accused of killing a 16-year-old girl after she allegedly rejected his sexual advances.
The suspect is said to have stabbed the Form Two girl ten times, killing her on the spot. The incident happened at the suspect's parents' home in Mirera, which is located 20 kilometers from Naivasha Town.
The boy, thereafter, hid the teenager's body under his bed, and removed it early Friday, and dumped it at the gate of the girl's parents.