It seems the Chinese Super League phenomenon is over.
A host of stars have gone to Asia in recent years to play football for eye-watering salaries but the football authorities in China are now putting a stop to it.
Marko Arnautovic, Marouane Fellaini and Didier Drogba are just some of the former Premier League stars who made the switch while even Gareth Bale was tipped to swap Spain for the Chinese riches.
However, player salaries will now be capped, with foreign players limited to earning just £2m after tax, according to reports. As well, clubs will only be permitted to spending £1.1m on wages.
Clubs will not be allowed to spend £121m under the new rules with salaries not to exceed 60% of that total amount.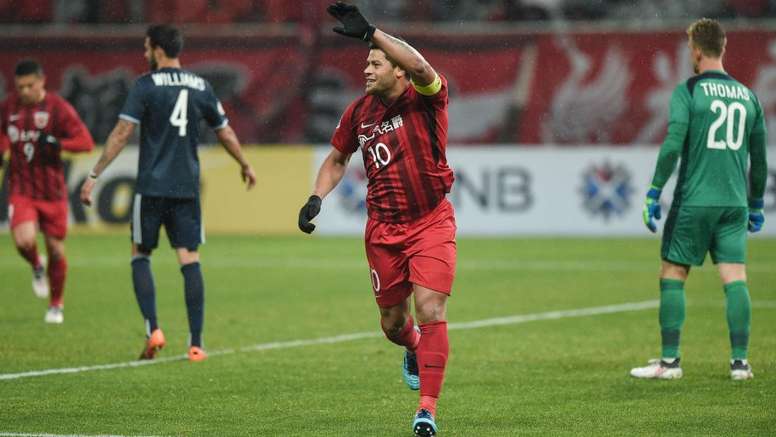 "Our clubs had too much money burned and our professional football has not been run in a sustainable way," Chinese Football Association chairman Chen Xuyuan said, as reported by Xinhua.
"If we don't take timely action, I fear it will collapse."
Li Ming, Beijing Guoan coach, said the policy will be beneficial to teams' long-term development.
"Having a salary cap can help teams develop more sustainably. Regulations are necessary in a professional environment," he told Xinhua news agency
"The Chinese Football Association really values our opinions. They spent all day with us discussing how to make this new policy viable".
Already, former Porto star Hulk has been heavily linked with a return to Europe and Espanyol are keen with the winter transfer window to open in January.
The CSL forked out millions in a bid to improve the league, enticing the likes of Carlos Tevez and Brazil international Oscar to the country in 2017 with Guangzhou Evergrande and Shanghai Shenhua fans enjoying the chance to see the top names live.
Money was pumped into the league since football fan Xi Jinping became president in 2013 and declared his desire to improve the nation's standing in the sport.
The move, domestically, is having an effect. Just this week, Man City legend Yaya Toure helped Qingdao Huanghai to promotion after joining the club in the summer.
However, China's international performance has not improved. The nation have not qualified for the World Cup since 2002 while they are currently without a manager for Qatar 2022 qualifying after Marcello Lippi quit in November.