Hell has no fury like a woman scorned!
Residents of Ngumba area in Nairobi woke up to the shocking sight of a woman having smashed her hubby's car after finding him cheating.
The car's windshield and back screen mirrors are thoroughly smashed in. According to the pictures posted online, the lady used rocks and bricks to play out her revenge plan.
The maroon Nissan Tiida's main mirrors were smashed but most of the parts were left intact. A 2011 version of the Tiida normally goes for around Ksh. 700,000.
The sight attracted onlookers who were puzzled at her actions. That was the same situation online as netizens were just as puzzled.
"Yaani even Tiida drivers have the strength to cheat?" Mourine Shanja asked.
"Aai hata wanaume wenye gari ndogo hivi hu cheat? Ama that's the car he bought for his other woman?" Earthly Goddess chorused in.
"Uzuri hajavunja side mirror and the touchs," Robert Kamau recalled.
Check out the damaged car below: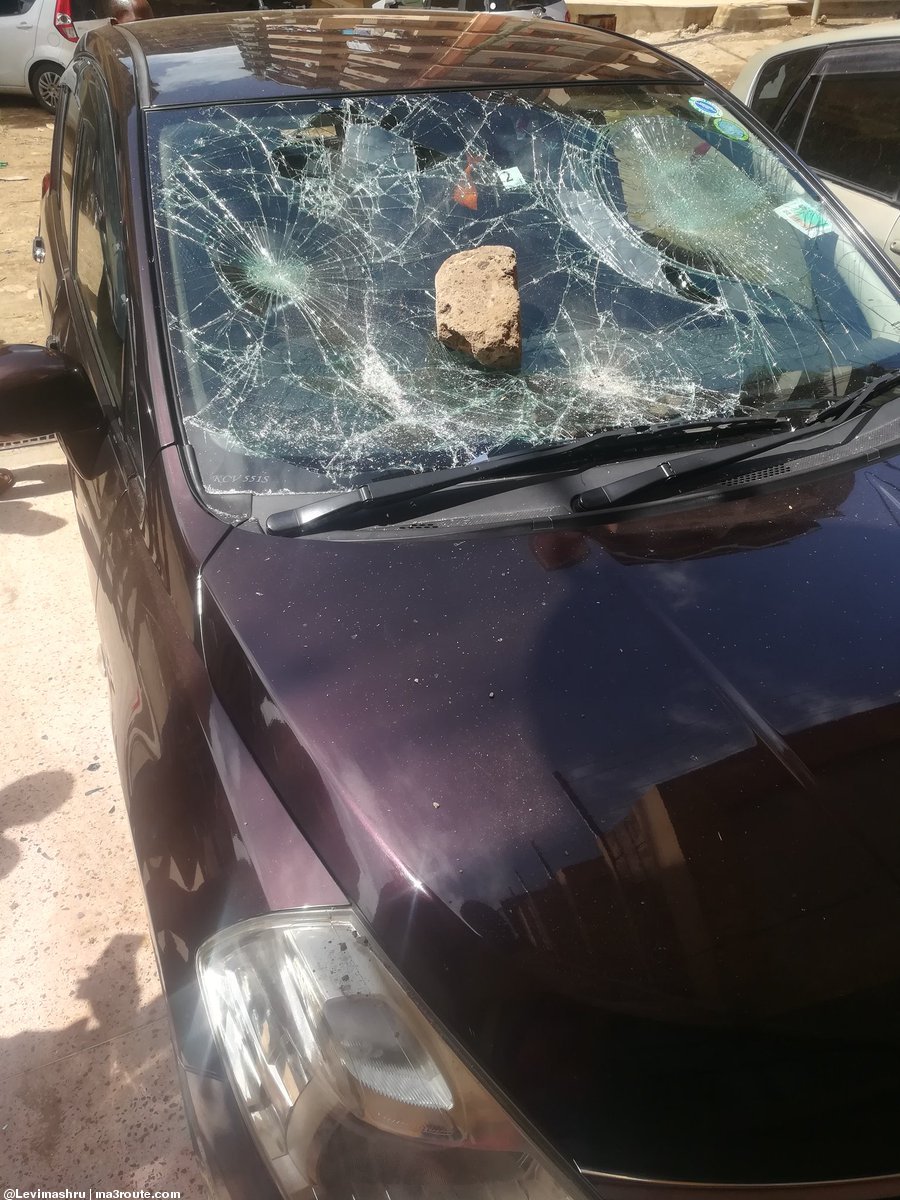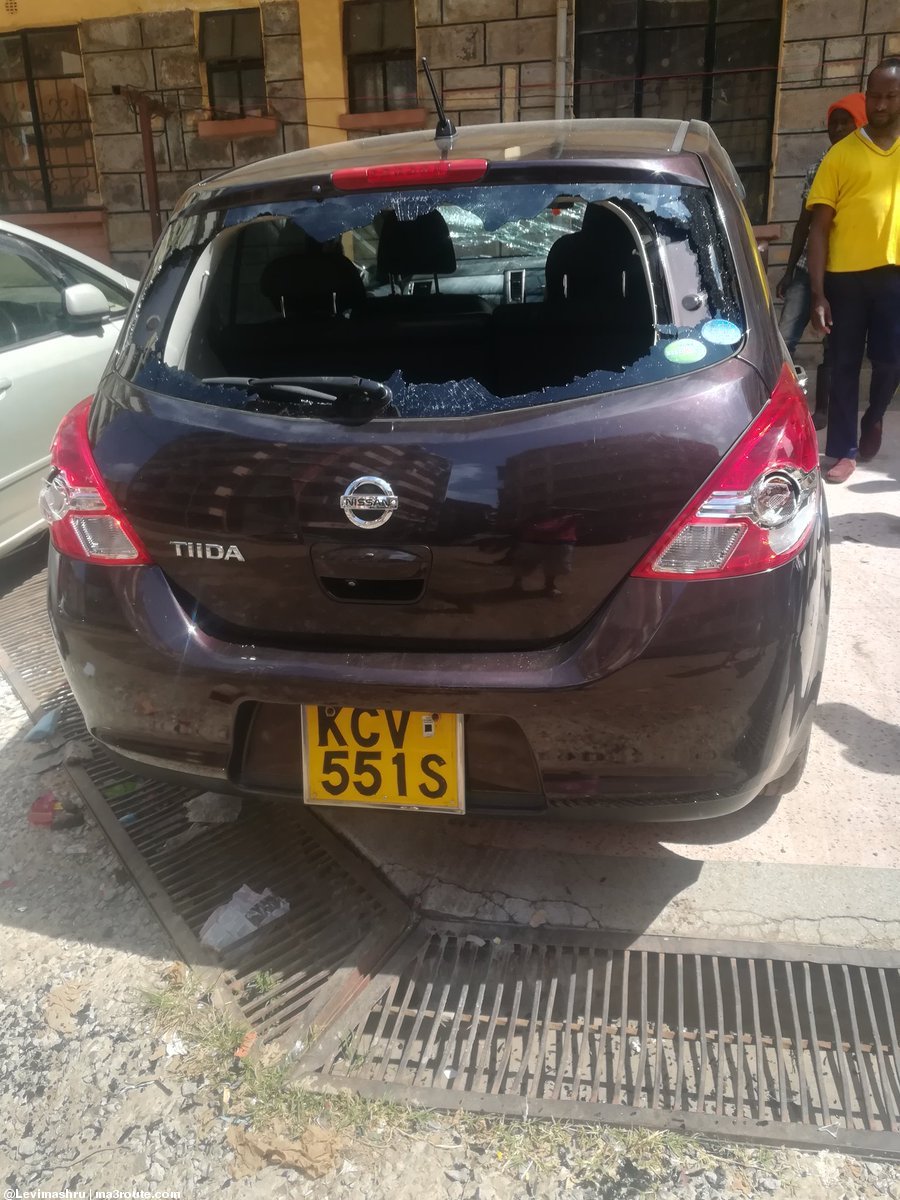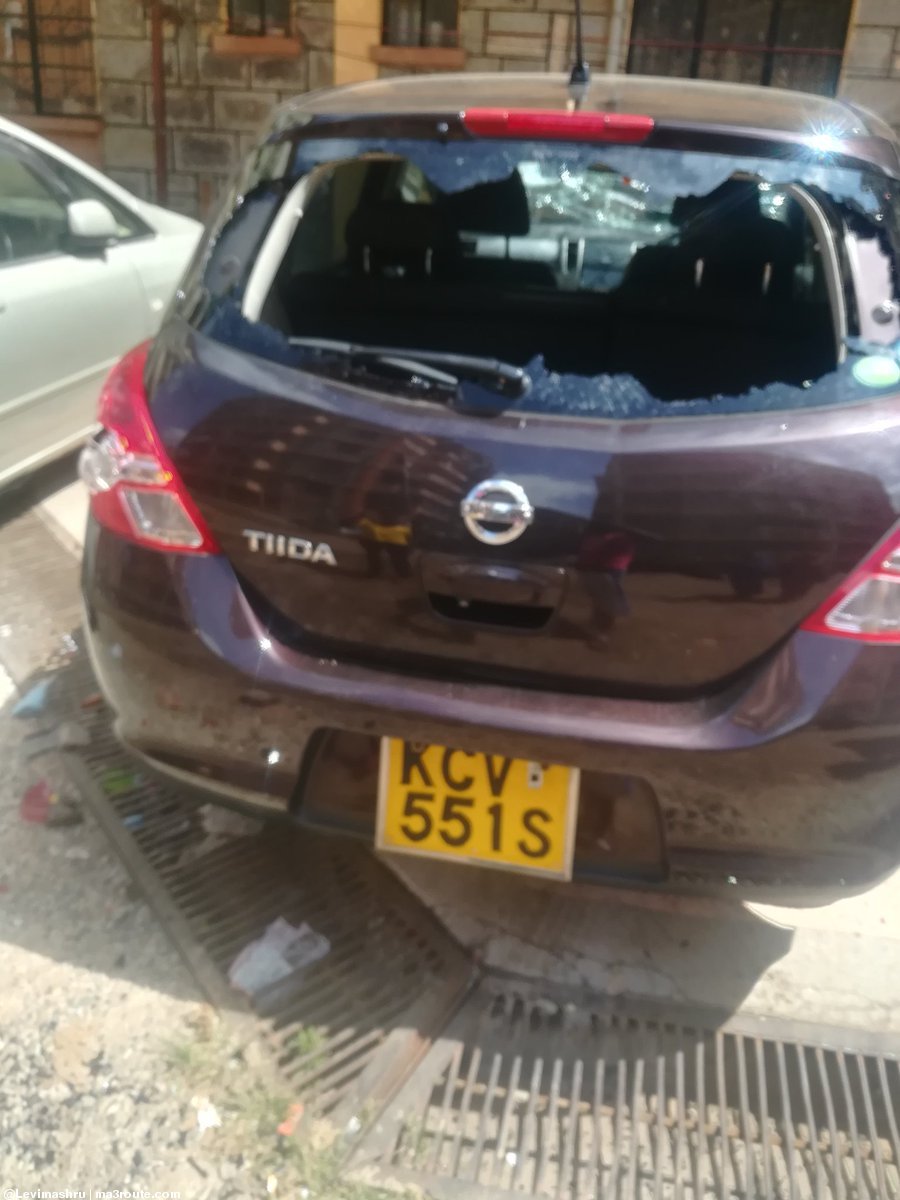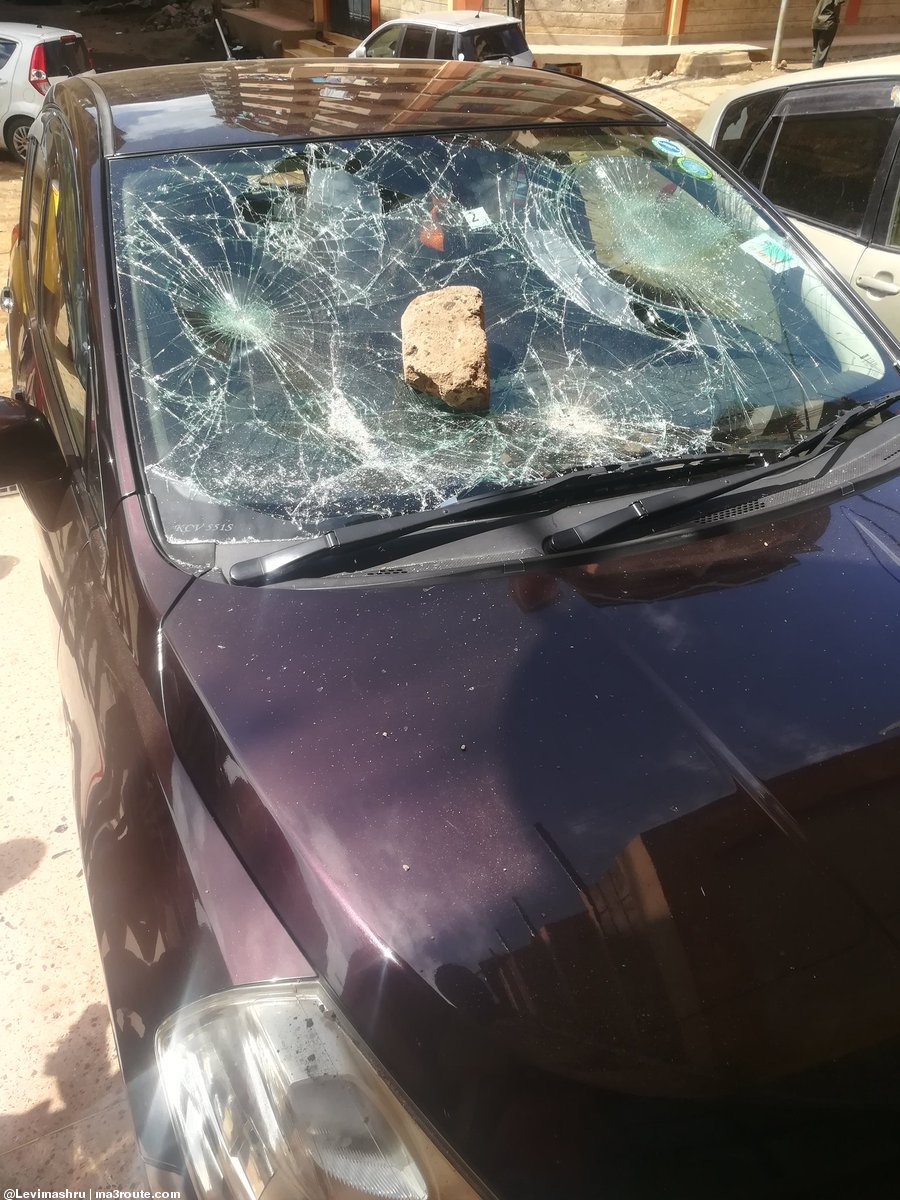 Here are some more funny reactions.
Yaani even tiida drivers have the strength to cheat? 🙅‍♀️🤷‍♀️🤷‍♀️🤷‍♀️

— Ⓜiss ♏ourine🇰🇪$hanja🇰🇪 (@MourineShanja) December 21, 2019
Aai hata wanaume wenye gari ndogo hivi hu cheat? Ama that's the car he bought for his other woman?

— Earthly Goddess! (@_FreeSpiritSoul) December 21, 2019
Kusema ni rahisi..wait till it hits your doorstep,reasoning flies through the windows

— Nabalayo Masafu (@NabalayoMasafu) December 21, 2019
Huyo wanafaa kuachana. Such kind of negative energy is harmful in a relationship. After all, sharing is caring

— Mashaa (@George_Macharia) December 21, 2019
Don't smash the car, smash his best Friend or better still his Father nkkt

— Sally Kamau (@Pritisal) December 21, 2019
Na ni kaa zile za car loan.

— william Chege. (@wchege2) December 21, 2019
Looks to me like she has a business dealing with rear windows and windshields only because she took extra care to make sure she did not touch any other part of the car.

— Modal realism ❁ (@MozDefinitely) December 21, 2019
She just touched the windscreens. To me that can be fixed without breaking a sweat. Otherwise.., bodily damages are expensive to repair than replacing windscreens

— Felix Asena (@Asenator_1) December 21, 2019
If its the man who was cheating why does the car become a casualty.?

— Sebastian Wambua (@kutu_wambua) December 21, 2019
Saaa ni school fees ya january atatafuta ama nikutengeneza gari….shm😲😲😲

— Ruirusalome (@salomesasha76) December 21, 2019