Former Kakamega Senator Boni Khalwale was forced to respond to a Kenyan over a remark describing the political dalliance between himself and Deputy President William Ruto.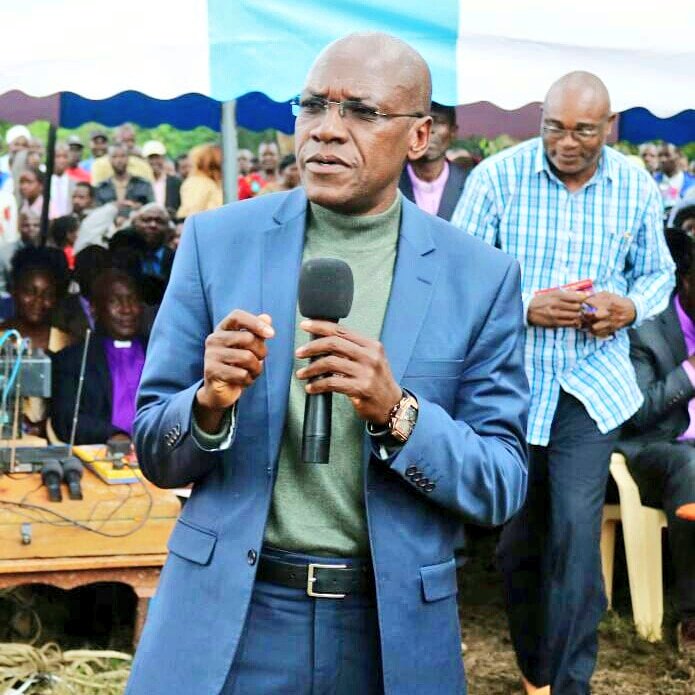 The Twitter user, identified as Sir Mancini, had portrayed Khalwale as an old man who is obsessed with a younger Ruto.
"Yaaani u r 61 years old na unafuatafuata Ruto who is 51? [You are 61 years old but you are busy following Ruto who is 51?]," tweeted Mancini.
However, the seemingly angry former Ikolomani MP would hear none of it and savagely responded: "Would you rather I follow your wife?"
Would u rather I follow ua wife? https://t.co/Ifr1cQdZqi

— Dr Boni Khalwale, CBS (@KBonimtetezi) December 23, 2019
Another Kenyan attacked him for being after DP's money and obsessed with him.
And 23 years later U r still seen as a hand out master obsessed with pesa nane🙆‍♂️🙆‍♂️ when U have children who have excelled in their fields like that….begin to settle down as a grand pa…stuff like U throwing stones 23years later are a big shame!

— Collins Fredrick (@Coundo) December 23, 2019
"We will continue responding in the strongest terms possible using whatever means available until we teach youth from your community that violence is an unacceptable variable in democracy," the former legislator responded.
Defiant Khalwale has been categorical that he will personally lead Ruto's campaigns in the Western region to guarantee the DP an edge over his competitors in the tough 2022 presidential quest.
Khalwale, formerly a strong opposition figure, noted that he only took a stand and is not with the DP for any personal gain.
"Mimi 'sijanunuliwa' na mtu yeyote, nimechukua msimamo wangu na nikaamua nitachukua mkondo huu (Nobody has 'bought' me, I only took a personal stand and decided to move in this direction)," he said recently.
"Wanaosema nimenunuliwa waseme nililipwa pesa ngapi nilipomuunga mkono Raila na nilipokufa na Mudavadi 2013.
(Let the ones saying I have been 'bought' reveal that amount I was given when I supported Raila and Mudavadi in 2013)," he added.