TV and Radio host Jeff Koinange Saturday delivered a pleasant surprise to children of a primary school in Baringo county, who went viral in November for their curious dancing style.
Nicknamed the awesome threesome trio, the three children alongside their schoolmates were awarded leather shoes courtesy of Koinange, Royal Media Services, and Bata PLC.
In the said viral video, the three boys are seen marching back to back as their necks and backs synchronize in hilarious harmony.
So awed was Koinange by the three children, that, together with his TV co-host Victoria Rubadiri and sports anchor Bernard Ndong, he took on the awesome-threesome challenge, in what turned out to be an amusing news segment.
"Jeff, it's all in the neck," an excited Rubadiri is heard attempting to perfect the choreography.
The kids who lit up the internet, however, come from a background of abject poverty, with sandals being the only kind of footwear they can afford to wear to their mabati school.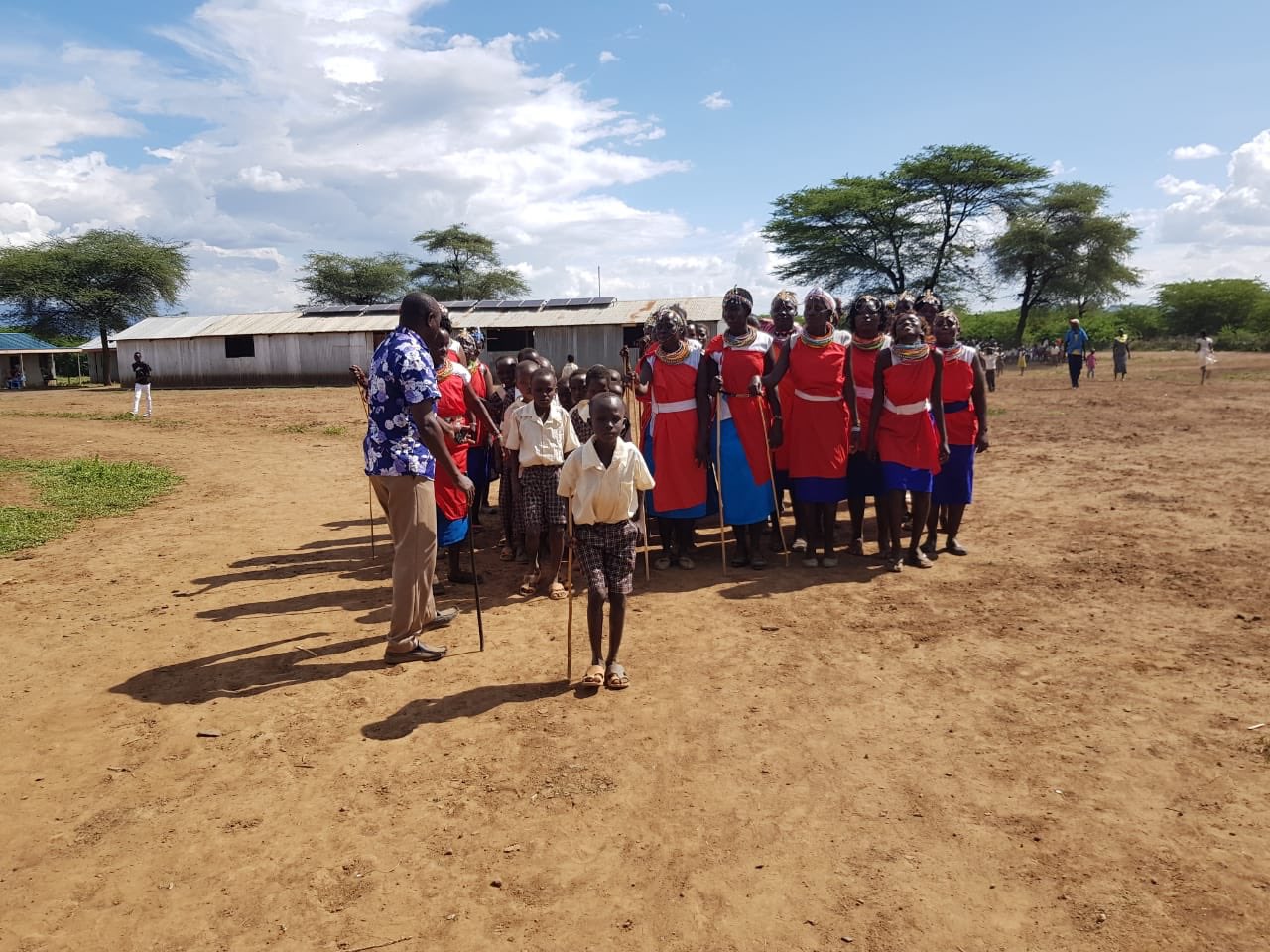 The gift of proper footwear which is also protective in the snake-infested county, therefore, came as a highly appreciated Christmas present to the children.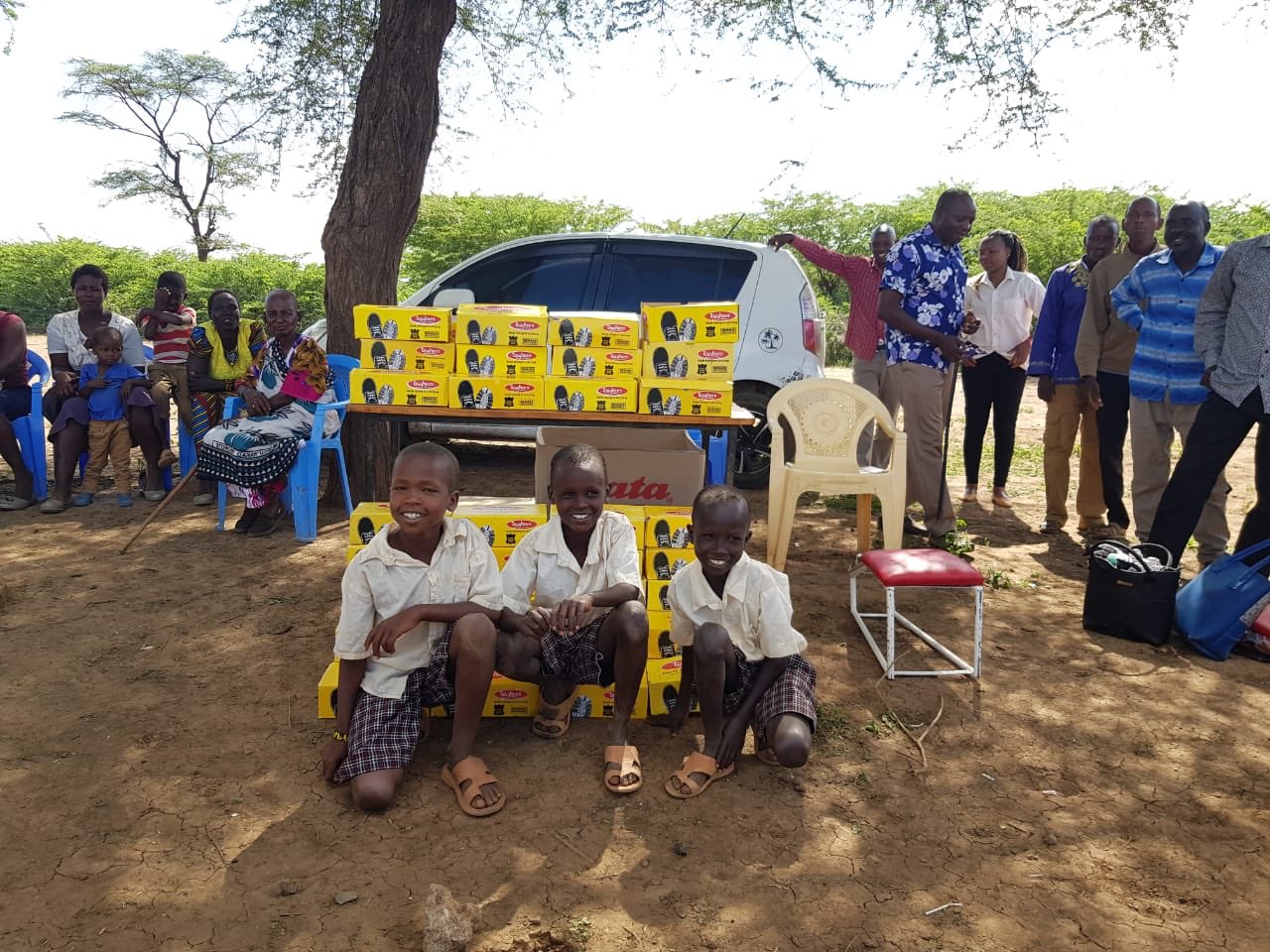 Other journalists who accompanied Jeff to Baringo to deliver the safari boot footwear include Rashid Abdallah and comedian Professor Hamo.
43 children in total were gifted.