Good morning,
If you are reading this then thank God you are alive. This weekend will go down as the period when the angel of God visited our country and claimed so many lives. Seven people have been confirmed dead after a six-storey building collapsed in Tassia, Embakasi. This is not the first time that a building has collapsed this year. Would this incident have been avoided if we learnt from previous disasters?
In Wajir, Al Shabaab terrorists ambushed a passenger bus and killed 11 non-Muslims. Most of the casualties were Kenyan cops returning to their respective duty stations in North Eastern. Again, this is not the first time terrorists have killed Kenyans this year. What are Kenyan soldiers doing in Somalia?
A man plunged his car into the Indian Ocean at the Likoni Channel in the wee hours of Saturday morning. This is the second time in less than two months that we have lost lives in similar incidents at the Channel. However, unlike the previous incident, this guy allegedly received a call from his late father. Yes, witchcraft is real!
The bottom line of all the above tragedies is that they could have been avoided if we took time and learnt from what happened in the past. But we are Kenyans and only wake up after a disaster has happened and then go back to politics until it happens.
Our leaders want us to believe that the solutions to all these tragedies lie in the BBI report!
Here are the stories making headlines on Opera News:
Sonko Facing Assault Charges in Voi
Embattled Nairobi Governor Mike Sonko spend the weekend within familiar walls at a police station in Nairobi following his dramatic arrest on Friday.
This morning Sonko will begin the long and tedious process of clearing his name from several charges levelled against him by DPP Noordin Haji. The governor is accused of corruption and money laundering.
But before he is presented before a Nairobi court, Sonko will appear before the Voi Law Courts to answer to charges of assault.
According to police sources, the governor will be flown to Voi in the morning to take plea in a case where he is accused of assaulting Coast regional police commander Rashid Yakub.
Why Uhuru Loves Ethiopia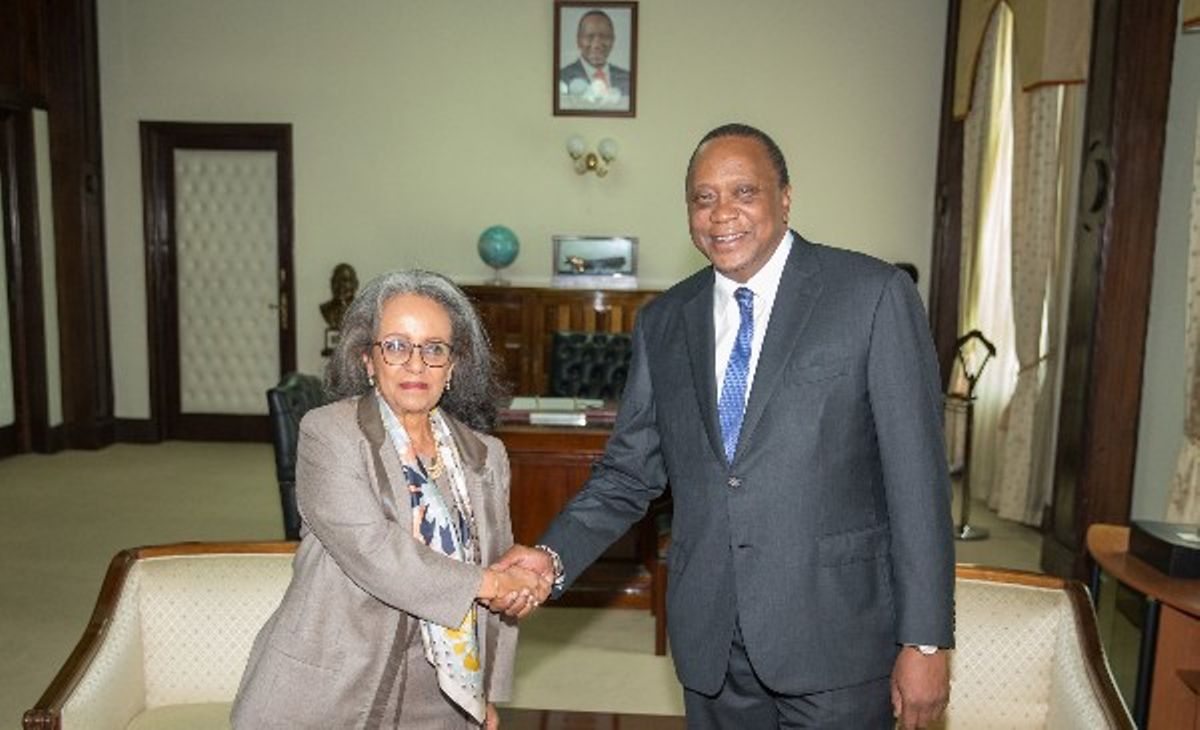 Kenya has enjoyed a good relationship with its neighbour Ethiopia for decades. Though divided by artificial boundaries, their people have shared dreams and aspirations, says Ethiopian Ambassador Meles Alem.
In an interview with the Star, the envoy said this relationship is not just for neighbours but of close families and siblings just living in two countries.
How Mudavadi's Sister's Leg Was Chopped Off
ANC leader Musalia Mudavadi's book:  Soaring Above the Storm of Passion is still a major talking point in political cycles. In one of the chapters, the former Vice President details how his sister was abducted and one of her legs brutally chopped off in the 80s.
Without specifying the time, Mudavadi writes that at one point, when his father was battling an election petition at the High Court, his sister went to attend the hearing but was trailed by hired thugs who abducted and abandoned her in a thicket in Nairobi.
Gatundu South MP Moses Kuria has asked both President Uhuru Kenyatta and ODM leader Raila Odinga to retire in 2022. He said this is the only thing that will guarantee a peaceful country after every election. Do you agree with Kuria?