Interim manager Freddie Ljungberg has insisted that he is the right man to turn around Arsenal's fortunes following the sacking of Unai Emery.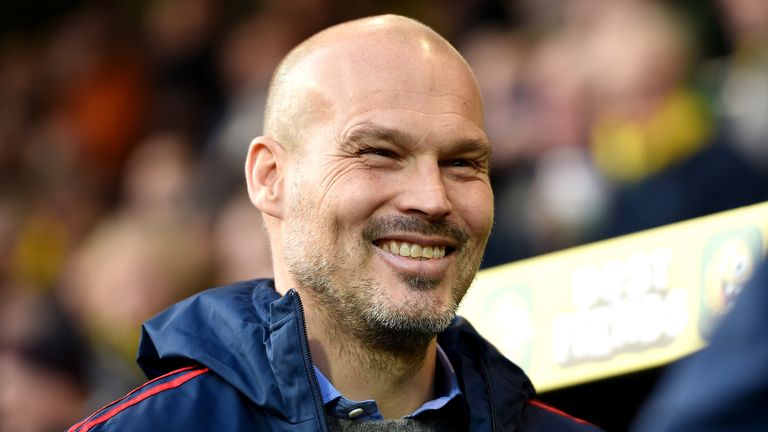 Appointed on an interim basis, the former midfielder has overseen a 2-2 draw with Norwich City and a 2-1 home defeat at the hands of Brighton & Hove Albion, and are now preparing to face off with Londoners West Ham United.
The Gunners have now gone nine games without a Premier League win and sit 11th in the table after 15 games.
Asked if he was the right man to improve Arsenal's situation, Ljungberg said: "100% I think I can do that otherwise I wouldn't be here but of course it is difficult.
"When confidence is low, it is low. That is just how it is. But we are going to work on trying to get that back. We need to change this downward spiral.
"I don't think we should stop talking about the top four. But for us, it is to concentrate on what we are doing here now and not look up, down, here, sideways. We just need to work on our own game and our own confidence," the Swedish explained.
Other reports have suggested that Ljungberg is a genuine candidate to become the club's next permanent manager.
As things stand, some sources also claim that Patrick Vieira and Mikel Arteta are frontrunners for the position.
It will be interesting to see the person the club's management will pick to replace Unai Emery. For now, it's a matter of 'wait and see'.