Nairobi Governor Mike Sonko has doubled parking fees in the Central Business District to KSh400 per day up from the current KSh 200.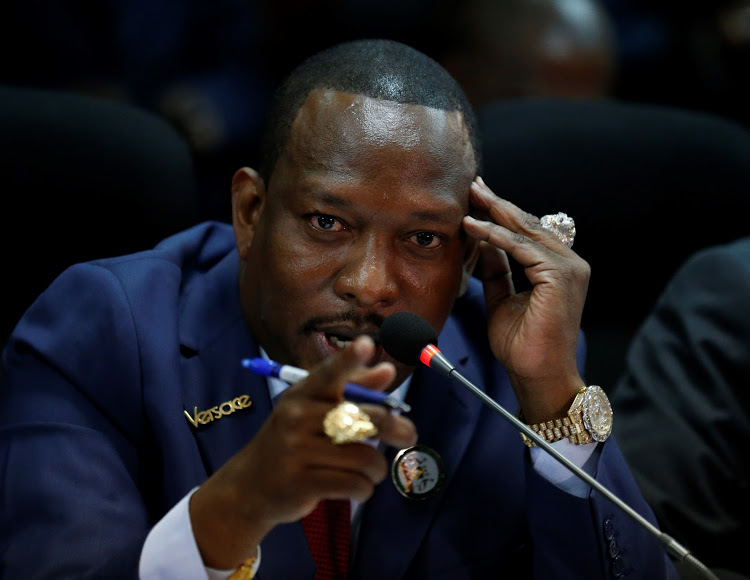 In the notice released on Monday by Parking Services Director Tom Tinega, buses will pay Sh1,000 per day. The new rates will take effect from Wednesday, December 4.
"Kindly note that you will be required to top up the parking fee payment if migrating to a zone with a higher charge as will be applicable," reads part of the notice.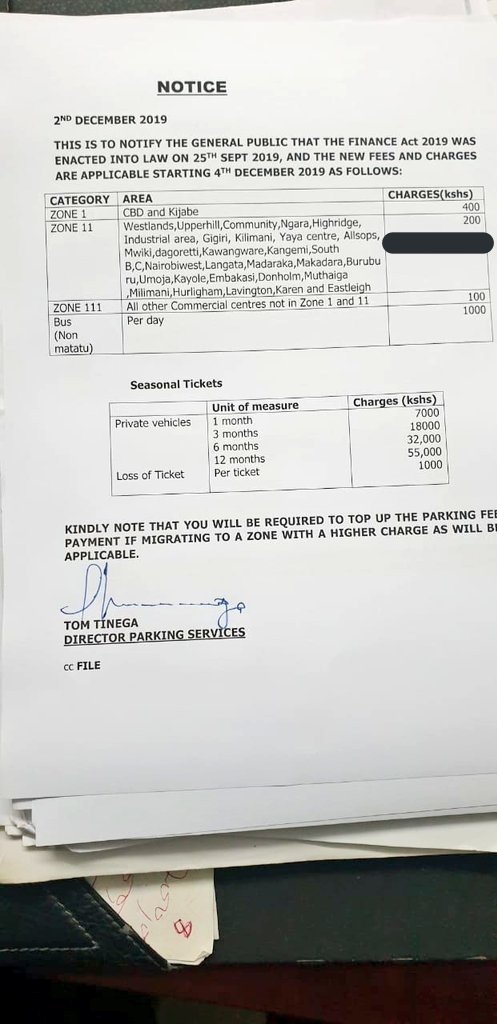 Hubs such as Upper Hill, Community, Westlands, Yaya Centre, Eastleigh, Industrial Area, Karen, Gigiri, Ngara and Hurlingham, which have been classified as Zone II will retain the rates at Ksh 200.
This is the second time in 2019 that the county government has announced an increase in the parking fees. In July, Sonko proposed doubling of the fees and also KSh200 parking charges introduced in residential areas with motorists paying KSh300 at shopping and business hubs.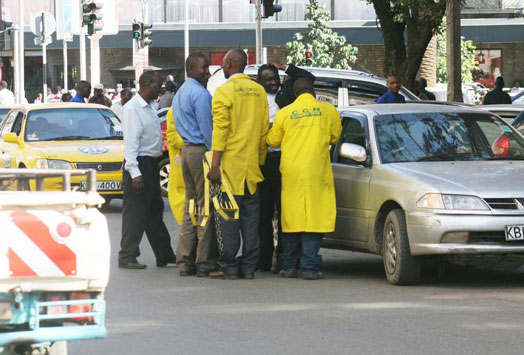 "The rise is aimed at reversing the drop in Nairobi revenues and decongesting the CBD," said City Hall then, adding that traffic jam is costing the city estimated Sh37 billion in fuel and lost man-hours.
"The reduction in parking fees for street parking fees was the cornerstone of the amendments last year and has drastically reduced revenue collections from daily parking and increased congestion within the CBD," said City Hall.
The plans by the Sonko-led administration to raise parking fees are not in tandem with his campaign promise of halving the charges to Sh150 from the then Sh300.
GOLDEN PARKING fees rises from Sh200 to Sh400 from Wednesday at a time Kenyans are going through a difficult economic time but not for their Governor @MikeSonko who exudes opulence all over. @StateHouseKenya needs to intervene on the new punitive rates #ConsumerVoice pic.twitter.com/N1dHAtysel

— Consumers Federation of Kenya (COFEK) (@CofekRebranded) December 2, 2019