Chelsea forward Tammy Abraham is hoping that the injury he picked against Valencia is not as bad as earlier feared.
The Chelsea number 9 was taken off at halftime during the UEFA Champions League match against the Spanish side with a suspected hip problem. It was earlier feared that the England international had picked a bad injury after he was stretched off.
He, however, managed to walk at the dressing room and he is set to undergo further tests to determine the severity of the injury. The attacker has downplayed the whole injury and added that he hopes that it's nothing major.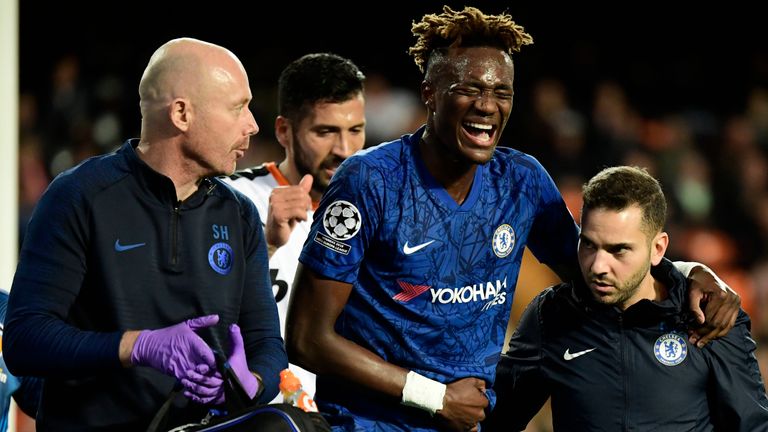 "It's much better than when it happened. I was fearful of the worst when it happened but when got into the changing room, I could walkabout. I'll have a scan and hopefully it's just bruising," he said.
Coach Frank Lampard too initially feared for the worst but says it's not as bad as first feared terming it a bang on the hip.
"It looked quite severe at half-time, a strong bang on the hip, but the word after the game is it might not be as severe as we thought. That's all I know," he said.
Tammy has been in fine form for the club this campaign and has so far scored ten goals, two fewer than leading scorer Jamie Vardy.