Pep Guardiola has welcomed Jose Mourinho's return to management – but insists sacked Mauricio Pochettino was a success at Tottenham.
Mourinho has taken up his first job since being dismissed by Manchester United last December, which will see him resume his long-term rivalry with Guardiola.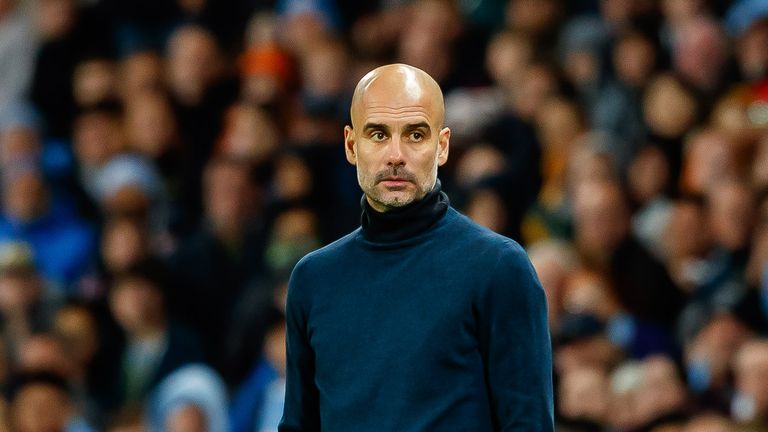 Manchester City boss Guardiola is convinced Mourinho will be a triumph at Spurs – but revealed his dismay over Pochettino's departure just months after reaching the Champions League final.
"I'm a little surprised. He's (Pochettino) done an incredible job. All the managers are judged on titles, but it's not the truth.
"In the time he was there, the club was better. When a manager leaves, you want the club and team to be better than the moment you took over. That happened, but the decisions are made and there's nothing else to say," Pochettino said.
Mourinho is determined to prove he can rediscover his golden touch after his United reign unraveled spectacularly.
However, Guardiola backed his appointment, terming him as an incredible manager. "I think you know him better than me – many years here with different clubs. Welcome back. An incredible manager – I'm pretty sure he'll do a good job," he said.
City face Chelsea on Saturday in a game that could be crucial to their hopes of retaining the title.
The Premier League champions slipped to fourth place – nine points behind leaders Liverpool – after a 3-1 defeat to Jurgen Klopp's side before the international break.
Defeat to Frank Lampard's high-flying Chelsea would leave them with even more of a mountain to climb.
And Guardiola summed up the task ahead of him by hailing Lampard's impact at Stamford Bridge.
"I think Chelsea over many years have been an incredible, top team, but from the beginning, his team has played good," he said.
"They were consistent with his ideas; the results are there. I'm happy for him, I know him a little bit. I know when he was here he was an excellent person. For English football it's great when young English guys take over – he's perfect for English football," he added.