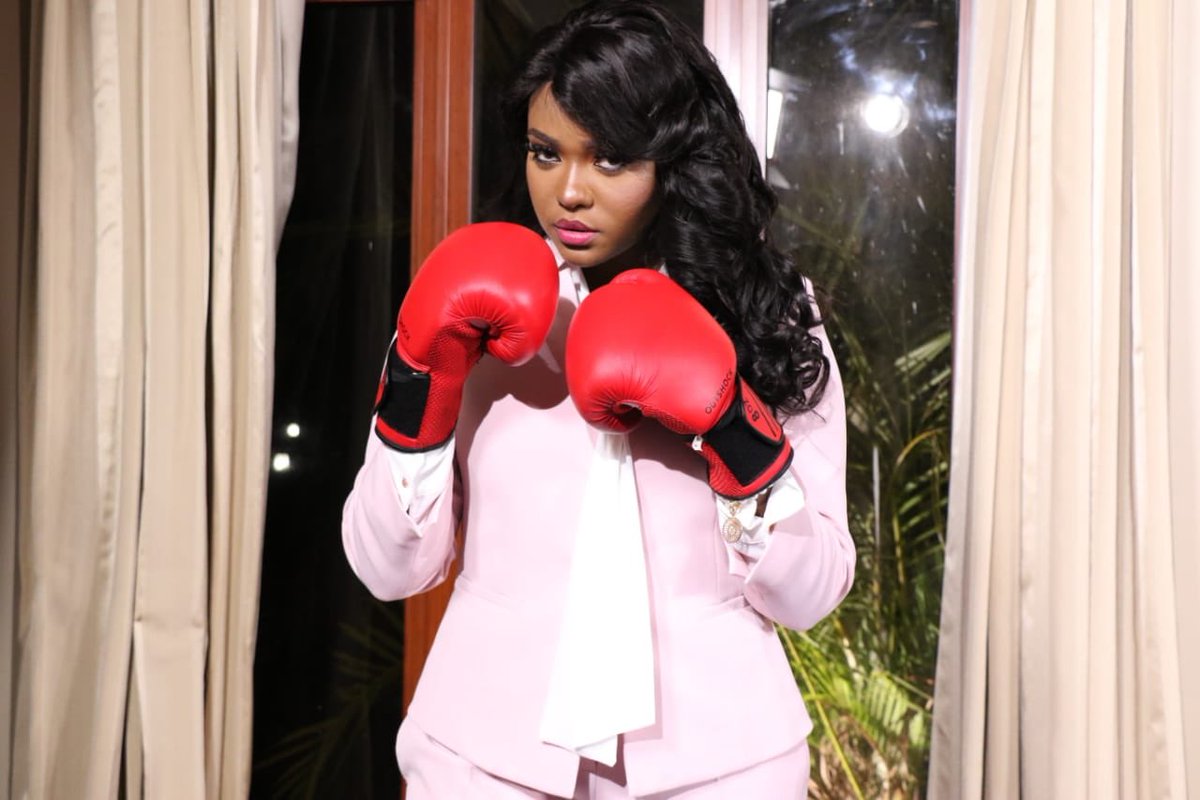 K24 New Anchor Anne Kiguta has found herself in people's lips yet again but this time round, she has melted the hearts of many.
After her TBT photo when she was ashy and broke resurfaced online.
In a long Instagram post, Anne thanked her former workmate Willis Raburu for reminding her how far she came revealing how she started working when she was only 18.
Anne further revealed that her first job was at Hope FM by then she was still a student at Daystar University.
"Thank you @willisraburu for reminding how far I've come!! I was 18. First job at Hope Fm. Really earning peanuts. No what's less than peanuts? Half a peanut? That's what I was earning. I'd leave the Daystar Athi River campus, drop off at Airport view estate and literally walk all the way to NPC valley road… actually it was more like run! Why walk, because I had to choose between the luxury of getting on a bus or a cab or saving that fare," she said.
She further explained that, her working at a tender was by choice because she was brought up at a well family and that she only wanted to cater for little expenses adding that she has no regrets.
"Like most of us, I wasn't born with much more than a loving and decent family. And like my family I had to learn how to work for any little thing I had. And I always have. Sure we were not "poor" in the sense that my parents could afford to take me school and I went to some pretty good schools but bottom line- you had to work,"she said.
"Looking back I'm so thankful for that. Cause if you learn how to build it, no one will ever be able to take it away from you (try as they might). So here I am with @Mozdj and especially today looking back at how far I've come."
Anne, who currently has her own TV show dubbed Punchline, disclosed that her career has been incredible since there isn't any prominent person that she haven't been able to interview.
"My career has been incredible! There isn't anyone that I haven't been able to interview from the President and counting, and more than once," she said.
Here is her full TBT story
Watch one of Anne Kiguta's Punchline interview