Extremely Disappointed Machakos Governor has expressed why the country has no money blaming it on public servants working at their own laxity instead of required pace to effect change.
"There is no money in the country because public servants supposed to process things process at their own time. Unanipata! Yes! We need to process those things that day iishe…
He has as well condemned employees forming cartels to question the real gainers of the processings.
"And when we push you to process things ndo vitu zilipwe ndo things zi move on munaita kamukunji apa munaanza kukuwana cartels munakutana apa town sasa hii ni ya nani, who is benefiting from this one, mbona huyu anaskuma hii mbona mtu ana skuma hii sini ukweli?!….
Mutua also lamented over the many leave, allowances and facility in the county applications that have not been successful.
"Unless i push! nobody seems to care!",he ranted.
Many have agreed with the governor;
"Civil service in Kenya is the place of lethargy and extreme contempt for citizens. Most public servants are anything but servants. Colonial mentality renews itself like the eagle. The problem is further compounded by a brazen entitlement for rent seeking by govt workers"- Paul Gatero.
"You have hit the nail mr Governor. Hiyo kasumba imezidi Sana. Hope the officers took it seriously"-Kilemi Henry.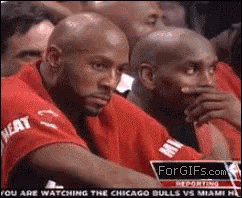 "I just wish you would call us in a meeting we share Moreso us who are doing business in machakos.. Bar owners we have issue… Sorry to say this year 20 bars are closing down … Meaning 20people jobless,40 household foodless ,rentals and everything… Am writing this in tears"-Kevin Omenya.
"The judiciary, Kenyans are doomed, the altitude sickness, leathergy, and no hurry altitude, it's like mtado"-Njenga Gatimu.
"That's poor leaders you need to smoke out sir"-mateche edward soita.
Things that make me mad! Why? Why? Why? Do you agree? Please watch and retweet. pic.twitter.com/3abOA7RxIw

— Dr. Alfred Mutua (@DrAlfredMutua) November 19, 2019
The governor finished by advising citizens to do better,"You need to be better in life".
"Very true. Wakenya tuko na hii ujinga sana. We have this epidemic where we think we report to work because there's a salary to be earned and not because there are people to be served. Halafu wivu yetu is on another level yet we fill churches on Sunday. A nation of HYPOCRITES"-Ben Kairu.
Very moving, and revealing but sorry state of affairs your excellency…very true reflections. We need to care more about one another, be compassionate and 'humane'"-ShehBwana Said.