As the country comes to terms with the shocking news of a military officer who allegedly brutally murdered his wife and two children before secretly burying their bodies in Nanyuki, we take a look at cases of brutal murders, especially among Kenyan spouses, which have been on the rise over the past one year.
In an exclusive research, Opera News Kenya has compiled all the murder cases that hit the headlines in 2019 including probable causes.
Murder case involving Nanyuki's KDF Officer 
This is the recent murder case in the country where Major Peter Mwaura of Laikipia Airbase is alleged to have murdered his estranged wife and two children before disposing of their bodies at an abandoned cemetery in Thingithu Estate, barely a kilometre from the army base.
The bodies of the three were discovered on Saturday evening several days after they went missing.
It is not yet known if the officer murdered his family as the investigations are still ongoing.
Toby Cohen's Murder
This is another murder case which shocked many Kenyans in 2019. Dutch billionaire, Tob Cohen's body was found in September at his home in Kitisuru, Nairobi, 55 days after he went missing.
His decomposing body was found by detectives dumped in a sealed rectangular underground water tank in the compound.
The killers of the slain golf magnate are said to have smashed his skull, dislocated his left leg and broke his hands as he desperately fought them off.
Cohen's wife, Sarah Wairimu, together with her suspected accomplices, were arrested and charged with his murder. Although she has pleaded not guilty, the case is still ongoing.
Machakos Priest Murder
This is another murder case which hit the Kenyan headlines in October 2019. At the centre of the murder was a 25-year-old nursery school trained teacher.
The body of the priest body was discovered buried in a shallow grave, eight days after he was reported missing from his Matungulu home in Machakos County.
The suspect later claimed to have been the priest's lover before things went south leading to his death.
Ivy Wangechi's Murder
This was one of the most gruesome murders in the country. The fifth-year medicine finalist student was hacked to death by her lover outside Moi Teaching and Referral Hospital (MTRH), Eldoret, in April 2019.
The suspect identified as Kinuthia was rescued by police after irate locals descended on him with stones after he hacked the medical student with an axe and a knife.
It was alleged that the suspect had travelled from Thika to Eldoret to carry out the did after the relationship between the two went sour.
Murder Case involving KDF Soldier in Eldoret
In April this year, another KDF soldier from Jua Kali in Eldoret shocked many after going on a killing spree, murdering his three family members and thereafter killing himself.
Mr Haron Tiony, who was based at the Lanet Barracks, is said to have been on a drinking spree in Eldoret before seeking out his girlfriend, Dorcas Lorinyo, who had taken refuge at his aunt's house.
The two lovers, who were both soldiers,  are said to have quarrelled before the soldier shot her and his aunt. He is said to have shot his aunt and uncle as they sought to stop him from attacking his own girlfriend.
Kakamega Teacher Murdered by AP Officer
In March, an administration police officer was arrested after he allegedly shot and killed his wife in Navakholo, Kakamega county following a domestic quarrel.
Patrick Nyapara was said to have shot Christine Maonga, 26,  several times on March 14 killing her on the spot.
Maonga, a teacher at Navakholo Secondary School, was said to have had marital differences with the suspect whom they had been together for over two years. The two reportedly had a child aged three.
The murder of businesswoman Mary Wambui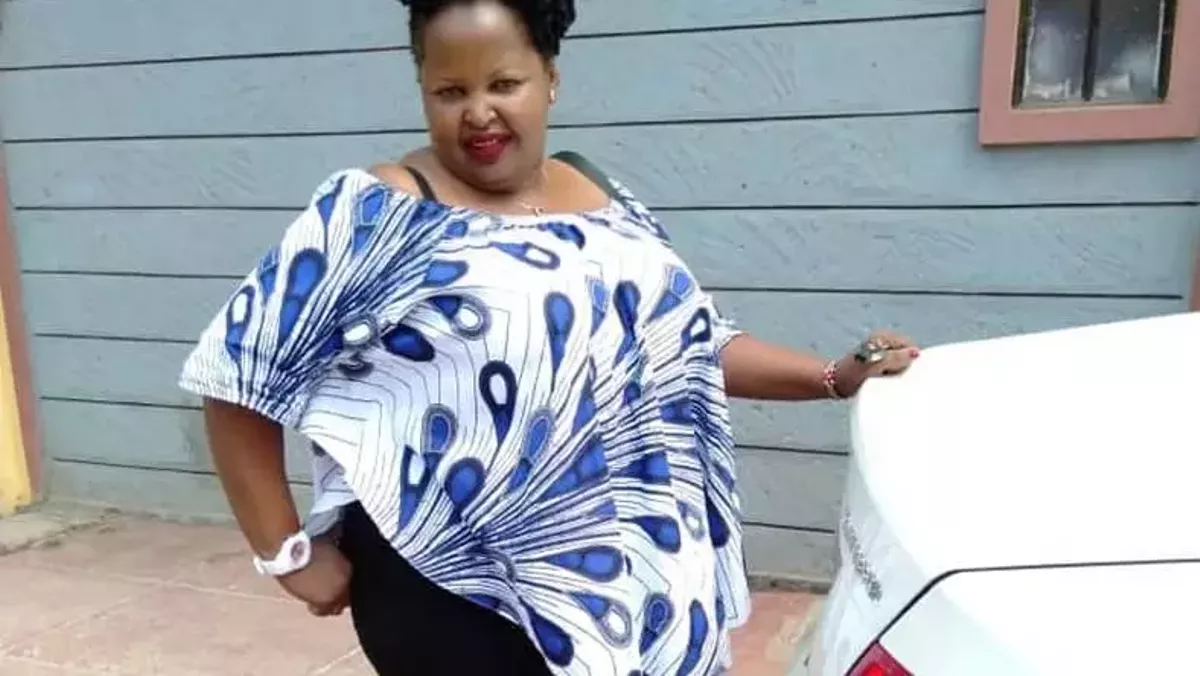 The body of the businesswoman Mary Wambui body was found murdered and dumped near a dam in Juja on Sunday, January 26 2019.
It was alleged that her husband, Joseph Kori's ex-mistress, Ms Judy Wangui, plotted the murder of Wambui as a plot to get back at Kori for ending their relationship.
The later appeared as the state's witnessed in the case that is still pending in court.
The Murder of Nakuru and Murang'a's  Prison Wardens
In April 2019, a 22-year-old lady who had gone missing was found brutally killed and her body dumped at Githioro forest in Subukia.
The lady, Caroline Jepchirchir Chesire, a prison warder at Nakuru GK Prison, went missing on April 3 after a partying night with colleagues in Nakuru's night joints.
Two prison officers, Raymond Kiplimo and Joseph Kairu, were later arrested and charged in connection with the officer's death.
In May 2019, another prison warder, 24-year-old Pauline Wangari Ngoi, known as a "beauty queen", was found murdered with several stab wounds in her stomach, chest and head in Murang'a.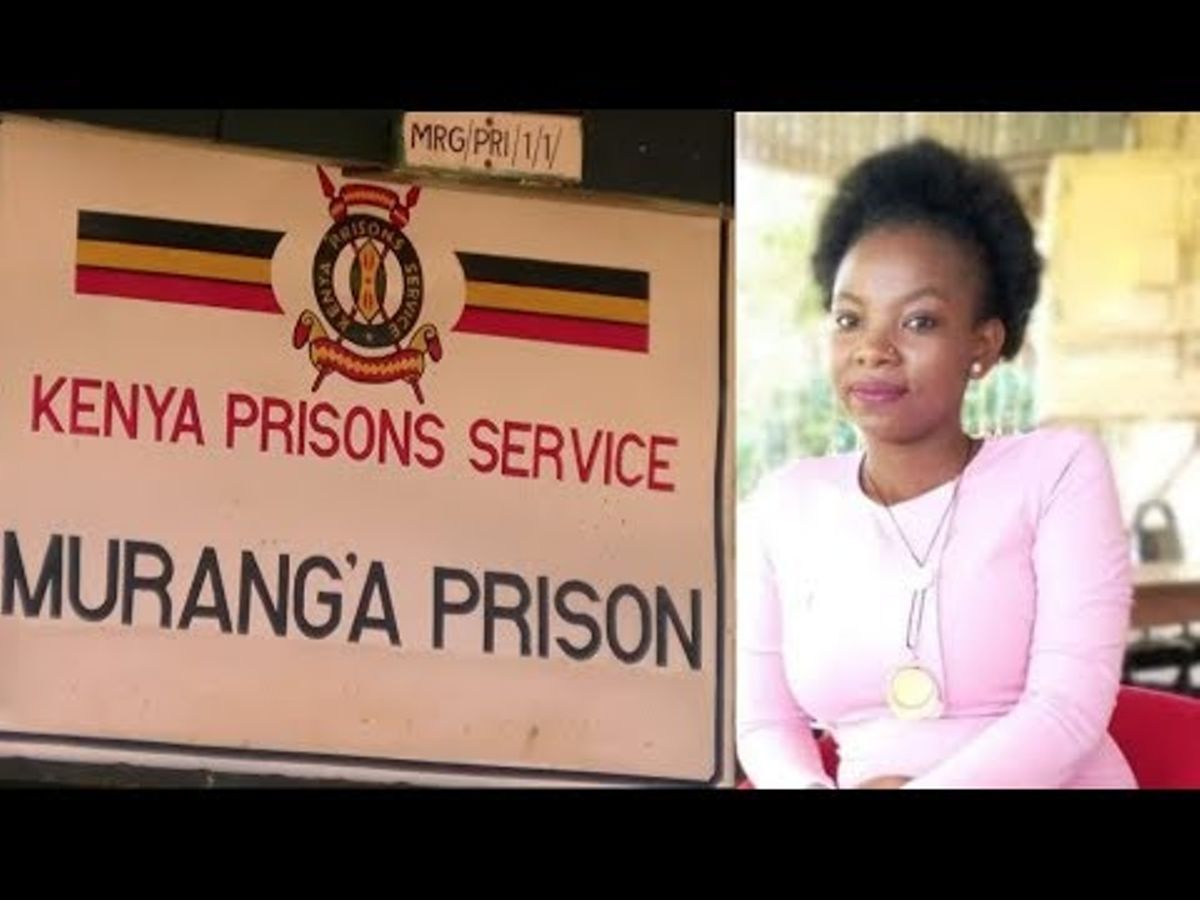 Her decomposing body was later found inside her rental house in Kiharu estate Murang'a. Her death was also associated with a love affair gone awry.
But what causes such horrific acts? Among the very many reasons that have been attributed to murder cases among spouses in Kenya includes Social Control.
Nowadays a majority of relationships are based on the wrong things. Kenya as a country has a weakened system of social control.
Most of the people are growing up without proper grounding, thus taking this baselessness into relationships which later comes back to haunt them.
Another cause of this is Depression and Stress. Very few people know they are suffering from mental illnesses. Depression and stress are eating away at most of them.
Dr Shauri, a sociologist, says the violent outbursts for couples, whether a recent phenomenon or an age-old practice, will not go away soon.
"Nowadays people invest a lot of emotion and resources into relationships. When they feel they are short-changed, they look for the most appropriate way, at least according to them, to deal with the offenders. They beat, maim or kill. It becomes an eye for an eye," he says.