Lesotho Prime Minister Tom Thabane is in Kenya for a short visit to improve bilateral ties between the two countries but there is more to PM Thabane than meets the eye.
The octogenarian shot to worldwide attention when Lesotho's first lady was shot dead by unknown assailants near her home.
At the time of the incident, the first lady lacked security detail or personal drivers assigned to her despite a court order stating her entitlements.
She was a mother of two with the Prime Minister who married her in 1987 before a nasty separation in 2012.
She would be killed just two days before Prime Minister Thabane could be sworn in June 2017.
While the couple were no longer together, they were yet to be recognized as divorced, and the Courts recognized Thabane's wife as Lesotho's first lady.
PM Thabane's life has been spent in and outside the Government for the past 40 years. The 80-year-old politician has served as a civil servant, an MP, advisor and as a member of Cabinet.
However, after forming Government in 2012, Thabane's reign lasted a paltry two years before he was toppled by the military in 2014.
Thabane was having dinner with his current wife Liabiloe when his security detail forced him into his car and drove all the way to South Africa.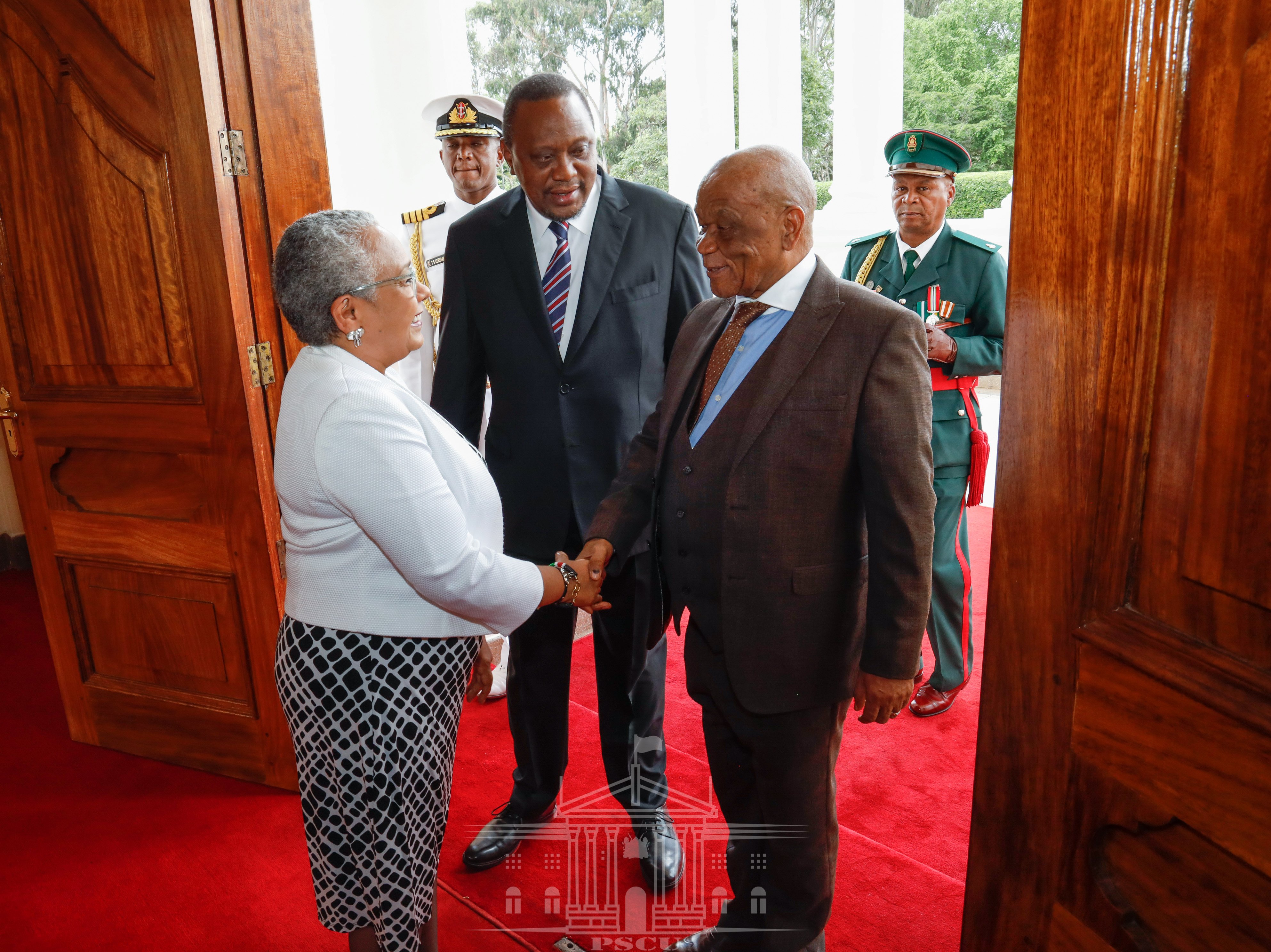 He would flee Lesotho for neighbouring South Africa from where he organized a new political strategy.
South Africa's President Cyril Ramaphosa, while still a Deputy President, ensured the Lesotho army didn't meddle in PM Thabane's swearing-in ceremony in 2017.