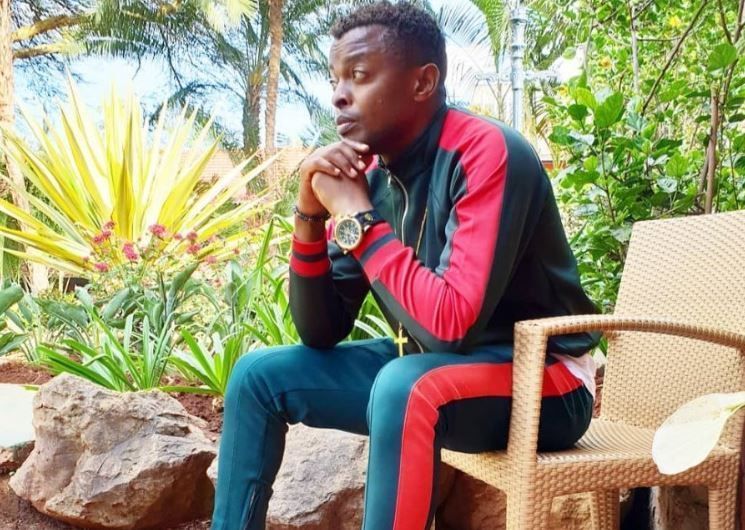 Controversial veteran gospel singer Ringtone has for the first time revealed that he contemplated suicide over groove awards.
Ringtone who came to limelight after his gospel song Pamela hit the airwaves lamented how he was denied award despite the fact Pamela being a hit song in 2010.
Taking to his Instagram account, Ringtone disclosed that the night in which groove awards were going down, he was so depressed after missing in the awards list.
Adding that he went to the chemist and bought 20 piritons with the aim of sleeping for four nights, however, he woke up at midnight and saw how the groove awards went down.
"Manze kuweka kitu kwa roho siyo poa watu wa groove awards you guys nataka niwaambie you owe me an apology , kuna siku mulinifanya karibu nijiue 2010 Pamela was the biggest song in Kenya nilia anticipate muniite kwa groove party ata nishinde award lakini atamukuniita na ata sijawai shinda any award i have never won any groove award after nimetoa hizi ngoma zote,"he said.
"nilienda nimekasirika  kwa chemist  iyo 31st jioni, nikanunua Piriton 20 nanikameza niamke after 4 days nilimeza nikiwa kwa kiti nikalala lakini Mungu aliniamsha saa sita usiku nikaoa vile show ni kali nikaona vile Bishop JB Masinde alikuwa anapreach."
Jubilation hitmaker went on to disclose that, when he watched TV and saw how groove awards was successful, he felt like everyone is against him.
Adding that the agonizing experience inspired him to write his latest collabo with Tanzanian veteran gospel singer Rose Muhando.
"Maze nilisikia uchungu nilisikilia TV ikaanzakulia nikaona vile watu wananichukia dunia inanichukia na ivyo ndio niliandika ngoma waliyo nicheka na ikatumia  Rose Muhando ilikuwa prophetic song lakini hatukuitoa iyo siku."
Nine years down the line, Ringtone released Walionicheka hit song featuring Rose Muhando which he got inspired after missing out from 2010 groove awards.
Watch Walionicheka by Ringtone featuring Rose Muhando