Chelsea manager Frank Lampard has delivered an injury update about winger Christian Pulisic, and it's not something to smile about.
The American scored for the Blues in their 2-0 win before he was subbed off and Lampard now says he picked a knock which might keep him for sometimes.
"The only frustration is that he comes off with a bit of injury. He was going to get subbed before he scored his goal because he has a bit of a hip issue but I am hoping it is not too bad because the way he is in full flow at the minute is great to see," Lampard said.
"He played some games early on and the pace of the Premier League is tough for any player and that has been proven time and time again.
"But with Christian, I always believed he had huge talent and would be a big player for us and he has absolutely shown that.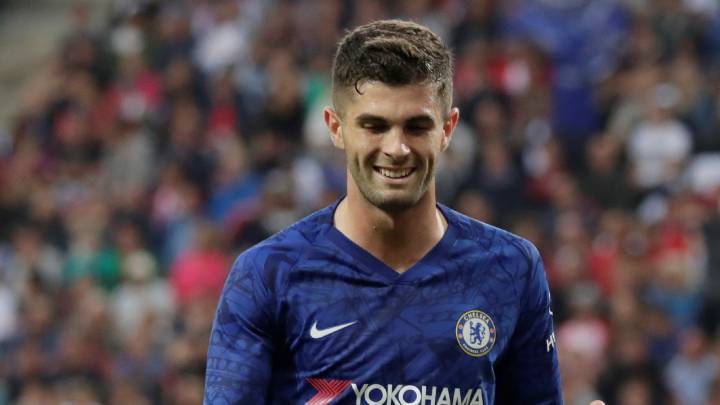 "I think he was first-class today and as always–with his energy, slipping past people, working off the ball, and getting in areas and scoring, and getting in and around the six-yard box – which is huge for any player," he added.
Lampard went ahead to comment on the power of his young squad in the Premier League.
"I believed in the younger players because I felt they deserved a chance.
"At the moment they are gelling well with Tammy, Mason, Fikayo, and Reece who've just come in. When you look at the younger players they're indeed showing they deserve to be here," he explained.