President Uhuru Kenyatta has revealed that his father, Kenya's founding President Jomo Kenyatta, was one of the biggest proponents of the horrific female genital mutilation tradition.
Speaking during a meeting with community and religious leaders from around the country, at State House Thursday, the President admitted that his father used to oversee the enforcement of female circumcision back in his days, when the practice was still revered by local Kenyan communities.
Uhuru, however, noted that Mzee Kenyatta enforced the tradition as a means to protest erosion of Kenyan culture by colonialists, who had, at that time, infiltrated the Kenyan borders, and imposed their rule on the citizens.
"Kuna kitu baba yangu alifanya, kwa sababu wakati huo ilikuwa inafaa…Alikuwa anasimamia hii mambo (There is something my father did because at that time, it was necessary. He used to be in charge of enforcing FGM)," Uhuru admitted.
He proceeded to assert that the world has evolved since then, and such practices are now an insult to Kenya's national conscience.
"The practice no longer has a place within our Kenyan society," Uhuru said, indicating his personal opinion over the matter.
He urged community leaders to let go of the outdated practice which already served its purpose, back in the colonial days.
The Head of State also reminded the audience that women are a fundamental part of the society, contrary to the belief that their place is in the kitchen.
Referring to the just release 2019 census results, the President acknowledged the continued increase of women's impact on the society, especially with their high population numbers as compared to men.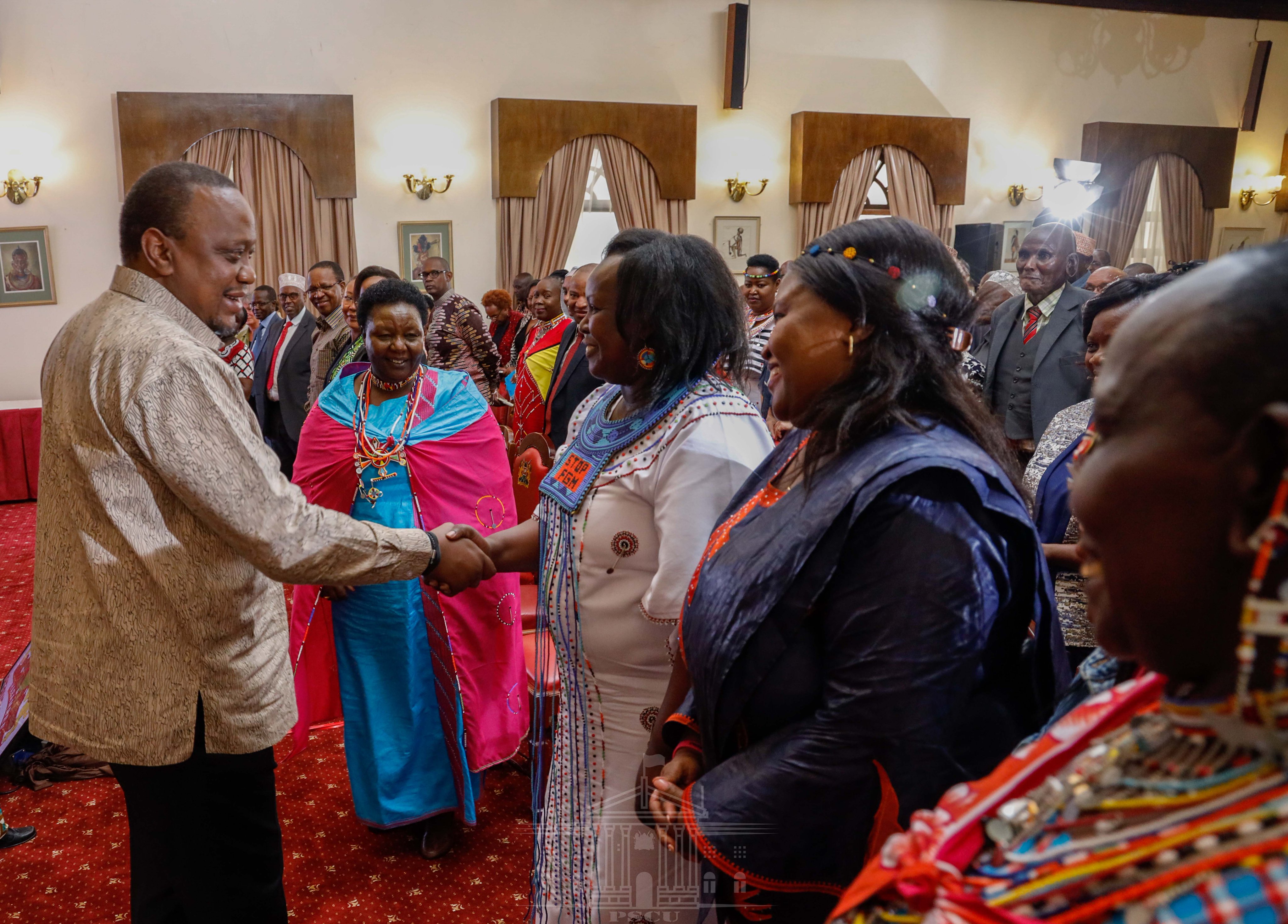 He concluded by warning foreign communities against enforcing FGM in the neighbouring nations, vowing that he would engage other Presidents on the matter, to ensure the tradition is completely eradicated from the African context.