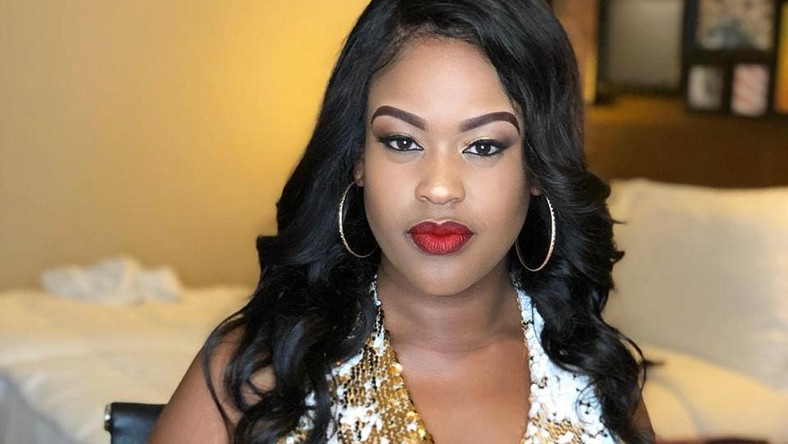 Kiss 100 radio presenter Kamene Goro has come out to strongly defend her actions after trolls dragged her name in the mud for exposing her negative HIV status online.
The beauty who has been embroiled in one scandal after another has already toughened her skin to the hate comments and knows exactly how to deal with them.
Taking to her Instagram page, the beauty revealed that the comments she found flooded on her HIV status post really angered her.
View this post on Instagram
'Mnanichosha!' she exclaimed.
She simply could not understand why people could be so shallow-minded on a topic as serious as AIDS. This is especially because people questioned whether she would still have posted if her status was positive instead.
"I must be living in the most highly educated ignorant societies in the whole world. Guys, we're living in the era of HIV/AIDS!" Kamene said.
According to her, its taking responsibility over her status and getting tested that matters.
"The heart of the matter is getting tested, knowing where you stand! Not a negative or a positive test!" she added.
"C'mon! You cannot be that shallow-minded," said the radio host.
Check out the full response video below:
View this post on Instagram
Kamene previously made headlines after revealing she slept with 27 men in just seven years. So, one might understand why publicizing her status was a necessary step to take.
With the mentality many Kenyans have, her actions had her labelled 'cheap' and it cost her brand deals as well.
"It was one of the worst periods of my life. Not that I regret what I said, but the backlash was huge. A lot of corporates dropped me and even my employer at the time (NRG radio) put me on an ice block. It was terrible just for sharing an honest fact, " Kamene told True Love September's edition.