Gospel Singer Bahati and his wife Diana Marua have faced the wrath from Kenyans for allegedly lying Diana's age on her birthday.
This comes after the two love birds took to their social media pages to celebrate the birthday.
Bahati took to his facebook page and showered the mother of two with praises, revealing that she has turned 30.
"My Boo Just Turned 30 Today❗I am so glad and thankful to God that you're in my Life. You've been here to House my dreams that seem impossible at times, You've been my spiritual friend and prayer partner – a major back bone behind my achievements and Success,"he wrote.
"You've Given me another chance to be Called a Father again.My Queen I Still don't know what to gift you on this Great Day but just asking God to bless you with Long life and Show you his Salvation (PSALM 91:16)… Smart, Brilliant and God- Sent is what You're in my Life. I absolutely, implicitly, unfalteringly, wholeheartedly and Irrevocably Love You ❤️❤️❤️ HAPPY BIRTHDAY THE MOTHER TO MY KIDS @DIANA_MARUA 🎂🎉🎊🎂💖💙💛"

The mother of two also took to her Instagram account to pen down a long message as she turns 30 years accounting to her.
"Today, I've stepped into the 3RD DECADE OF MY LIFE! I've never felt so certain and sure about the purpose that God has called me to live for. My prayer was to have a settled life and a family before this day and for sure, everything I ever wished for unfolded in God's perfect timing,"reads part of Diana's birthday message.
"30 has never looked soo promising and to have my ride or die by my side, one thing I'm sure of is that we will move mountains together, God is taking us to levels full of abundance just to reveal His glory through us."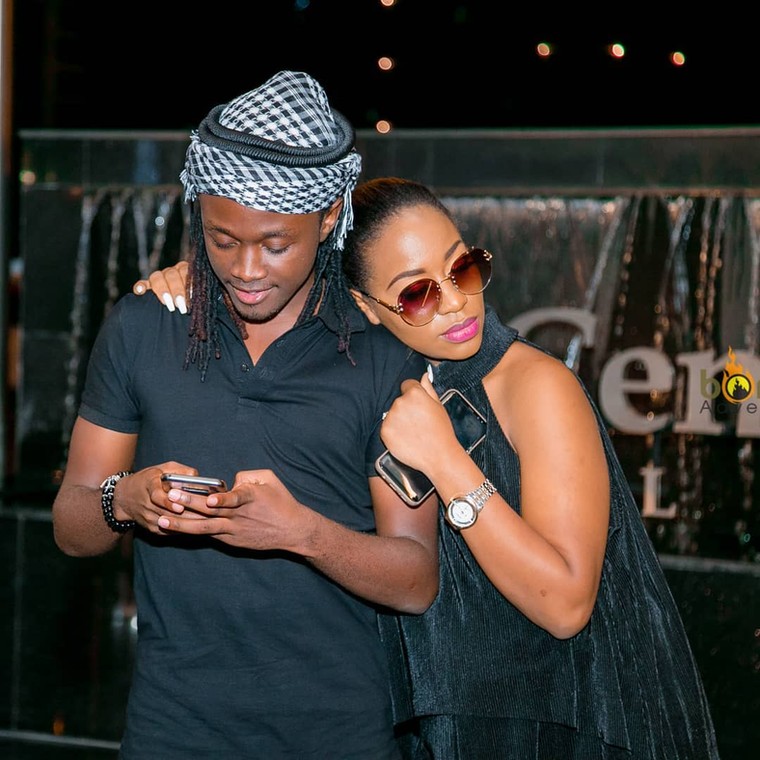 However, their fans think that Diana is lying about her real age.
Katalina Quorongo, who wondered why she is celebrating her 30th birthday said, "Tenaamerudi30? Anyway happy birthday."
Hellena Nderitu who seconded Katalina sentiments said that next time she will say she's celebrating her 20th birthday," I think she said shes 32?anyway next time she will be celebrating her 20th birthday" she wrote.
Shazzie Iddah who was also shocked wondered if her age is reversing, "kwani miaka zake zinarudi nyuma."
But as usual, some defended her.
Shirow Mugwe who never bothered with her age said, "30 looks good on you, happy birthday mama Heaven".
Marie Bobo who defended Diana and Bahati said, "Kenyan ladies are always 30 that's not a big deal, happy birthday to her".
Here are some of the reactions.
Caro Makina
Happy birthday Mama Morgan ,mueni,heaven and majesty may you live long to see your grand children mob love mama

💞

💞

💯