Kirinyaga Governor Ann Waiguru has become a classic case of "there are no friends or enemies in politics."
Waiguru morphed from Raila Odinga's worst nightmare to a close Central Kenya strategist with the President's ear.
Trouble started when Odinga adversely mentioned Waiguru as a key perpetrator of the Sh791 million heist at the National Youth Service (NYS).
Determined to shake off the corruption tag hovering her head, Waiguru had a rough time as Odinga led an unrelenting onslaught against Waiguru to be convicted of the crimes.
Waiguru would then lodge a defamation case at the Courts after getting enough of Odinga's sustained efforts to "muddy" her name.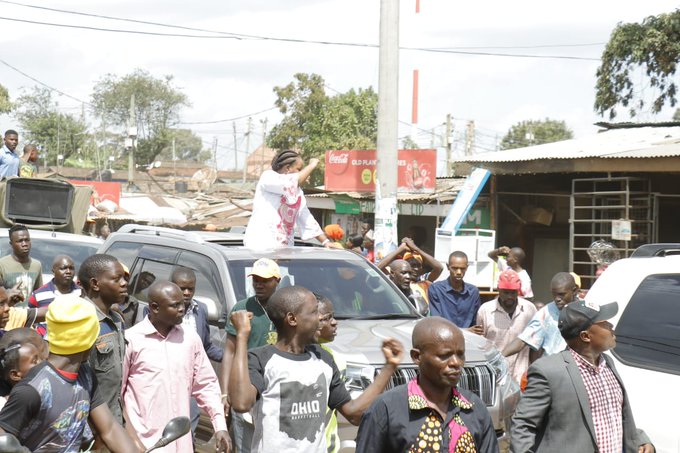 However, after the March 9 Handshake between President Kenyatta and Odinga, Waiguru reached out to her nemesis and even decided to drop the case in Court.
In November, Waiguru met with Odinga at Capitol Hill in a meeting that effectively would enthrone the Kirinyaga as one of the most influential central Kenya spokespersons.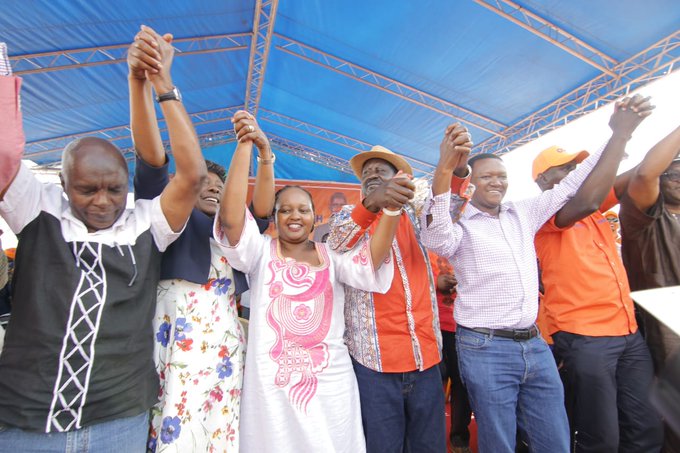 The year 2019 witnessed a new Waiguru who at one point even floated an idea of a Raila Presidency.
Sunday, November 3, Waiguru joined Raila Odinga in a campaign in Kibra constituency alongside four other Governors.
Waiguru was met with a warm reception as she snaked her way in the streets of Kibra, where she initiated a number of development programs while serving as a Cabinet Secretary in the Ministry of Devolution.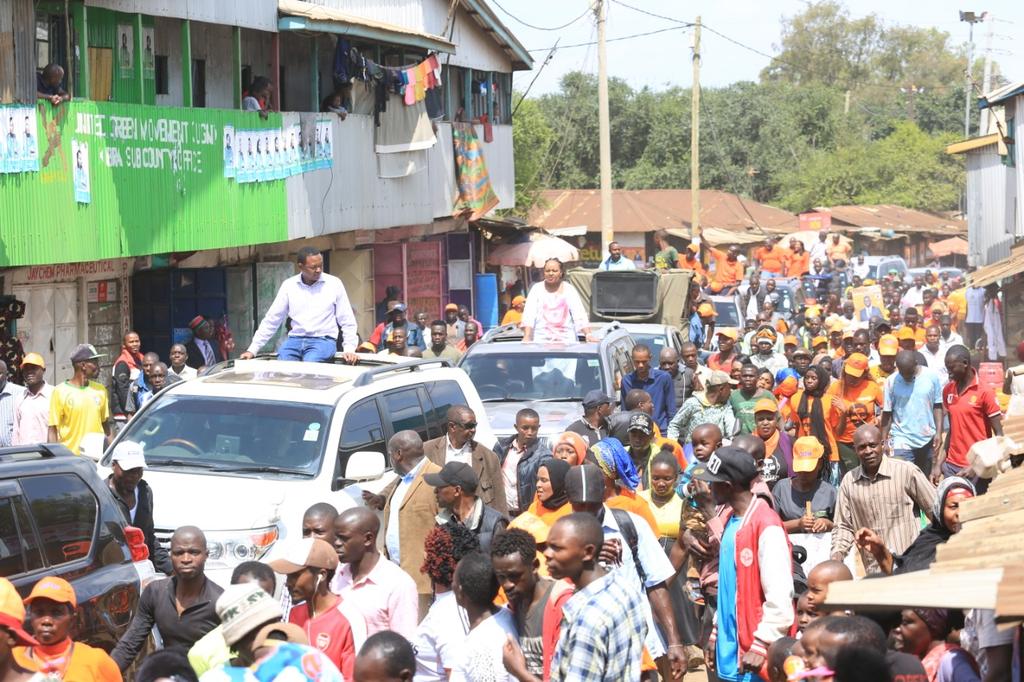 Waiguru would go ahead to marshall the Kikuyu community residing in Kibra to overwhelming vote for ODM's Imran Okoth despite Jubilee party fielding an alternative candidate.
Deputy President William Ruto has been hotly campaigning for the Jubilee candidate McDonald Mariga.
Waiguru has since then had several run-ins with DP Ruto for calling Odinga a political con-man.
This was after Dr Ruto was excluded from the secret deliberations between Odinga and Kenyatta that birthed the Handshake.
Waiguru urged Kibra residents to support the Building Bridges Initiative, saying the next Government would come from the report.
"We shall make the government in 2022 and this country will flow well," Governor Waiguru stated during the rally.