Hello Kenyans, we hope you are full of health and doing okay in the midst of this chilly morning Nairobi weather. We urge all our readers to keep warm or carry an umbrella with them as they leave the house. A hot cup of tea or coffee will also do you some great justice.
Well, we have some positive news today with regards to Mzee Moi's health even as the battle for the Kibra parliamentary seat continues to gain momemtum.
Moi's family has come out to allay any fears that the former head of state is in critical condition. Tuesday saw information do rounds that Moi was in the ICU after developing breathing complications and having complained of chest pains.
Moi's family has admitted that the he is in hospital but in a very stable condition.
In a presser on Tuesday, press secretary Lee Njiru called on Kenyans to stop the negative and alarmist reports on Mzee Moi's health. According to Njiru, Moi is alert and aware of his surroundings.
From Opera News, We wish Mzee a speedy recovery.
Away from Moi, the Kibra by-elections are proving to be a supremacy battle between ODM and Jubilee. The ruling party has, however, seen a number of its members jump to the Imran Okoth ship, a clear indication that all is not well in the red corner.
At least five Jubilee MPs on Tuesday attended a meeting between Raila Odinga and a delegation of representatives of the Kikuyu community who reside in Kibra.
Well, November 7 will help us separate wheat from chaff.
Before then, here are the stories making headlines on the Opera News App this Wednesday.
We Provide Junks to Ferry You, KFS Bosses Confess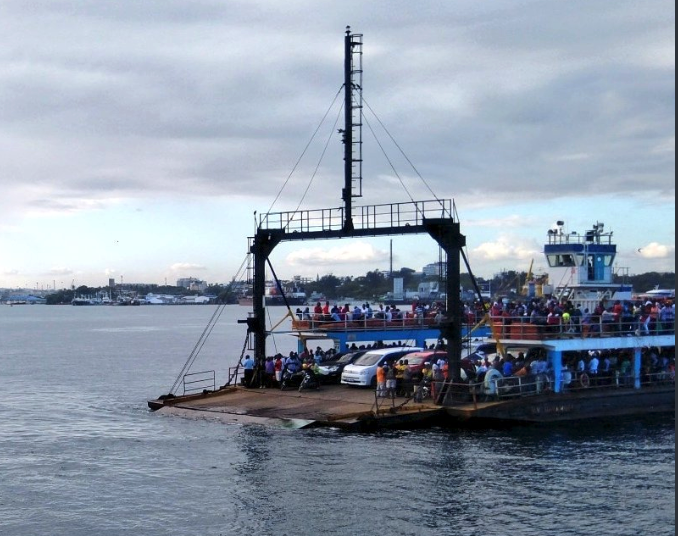 Thousands of ferry users have been putting their lives in the hands of unqualified coxswains who have been steering death traps across the Likoni and Mtongwe channels in Mombasa, a parliamentary team has been told.
Shocking Opulence of Sh30m Fake Gold Suspect
Every man has taste, but spicing it offers class. That gold scam suspect Jared Otieno loves finer things in life is evident in the Sh47 million he splashed on a custom-made sleek car.
The 2018 Bentley Continental GT cost that much because Mr Otieno ordered exclusive accessories to suit his flamboyant lifestyle.
Ksh1bn Sports Cash used on Mobile Clinics Sparks Fury
A whooping Ksh1 billion was paid out from the Sports, Arts and Social Development Fund to facilitate the removal of the controversial mobile clinics from the National Youth Service yard in Miritini at a time Kenyan sport is facing a bleak future.
Citizen TV's Hussein Mohammed finally exited the station after 10 years of exemplary service.
Hussein is regarded by many as one of the best journalists to ever grace the Kenyan TV screens. His interviewing skills earned him more fans and with that, many Kenyans have asked him to stay on their screens even after leaving Citizen TV.
Politicians led by Opposition Chief Raila Odinga have described Hussein as someone who always did his homework before hosting anyone on his shows.
From Opera News, we wish Hussein all the best in his future endeavours.
What will you remember Hussein Mohammed for? Share your message with us at the comments section.