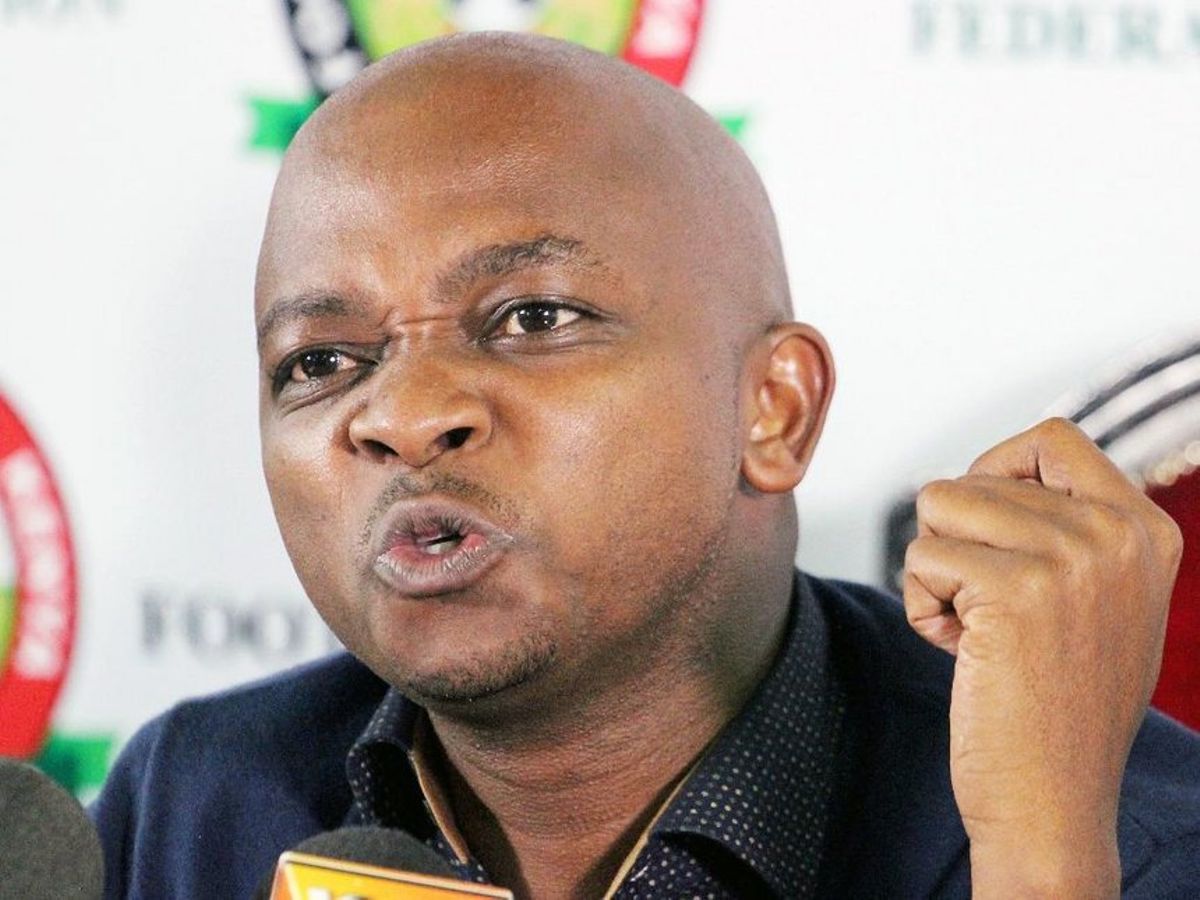 Football Kenya Federation (FKF) is struggling to grip on any pillar amidst accountability storm but all trees seem to be slippery.
FKF President Nick Mwendwa says the Federation always accounts for money received from the Government.#BambaSport pic.twitter.com/KAjodsY7bS

— Bamba Sport (@BambaSports) October 29, 2019
As the national office, led by President Nick Mwendwa, engages on heated exchange with the government over funding, the federation's strategy to win is spilling into its branches.
"It is unfortunate that we have gotten here, but I have to call out the Sports PS because since October last year, we have been waiting for funding from the ministry through the Sports Fund, which is lawfully meant to cater for sports in this country in vain," Mwendwa said.
"It is frustrating that we are being denied this money yet we have complied with all the requirements. The PS never responds to calls or emails, and when he meets national team players, he makes promises that he never bothers to fulfill.
"Now, the women's national team was meant to report to training today, but we have been forced to call it off because we owe these girls a lot and there is just no money.
"It is so sad that they may fail to make it to the qualifiers just because someone is keeping the requisition documents for funds in his drawer. Today we are asking the PS, what his problem is?" he said.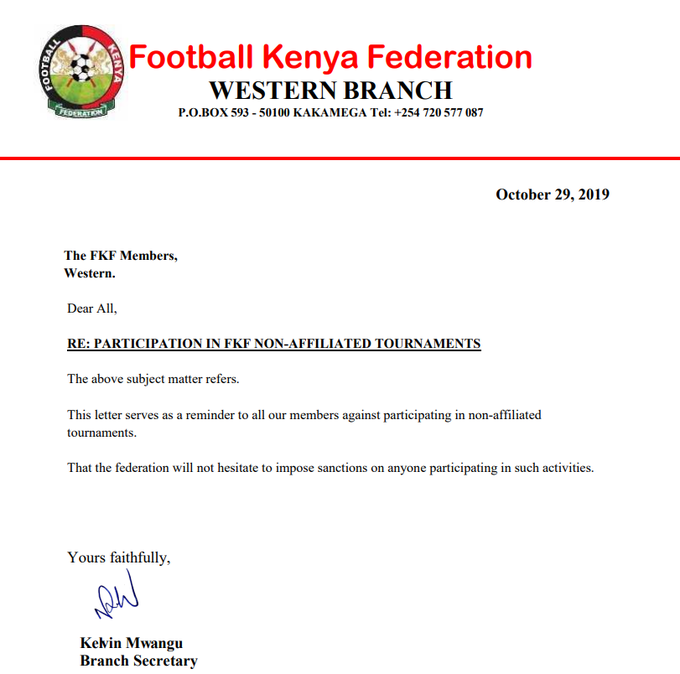 It has emerged that FKF's Western Branch, which by extension represents the national office at the branch level has resorted to stop any non-FKF affiliated tournaments in the region-an order which comes barely a few days to the beginning of a grassroots tournament organized by Kakamega County Senator Cleophas Malala.
The Malala Super Cup is geared at identifying and nurturing football talents from the region, but according to a letter dated October 29 from the FKF's branch, none of that will be allowed to take place.
"This letter serves as a reminder to all our members against participating in non-affiliated tournaments. That the federation will not hesitate to impose sanctions on anyone participating in such activities," the letter signed by Branch Secretary Kelvin Mwangu read in parts.