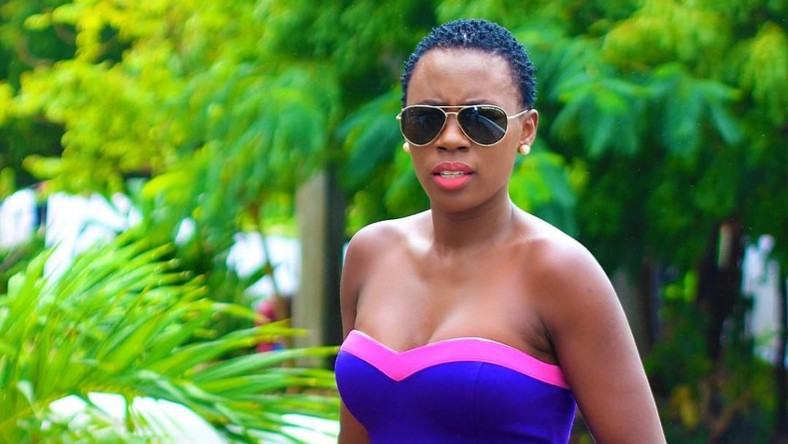 Kenya songwriter and dancer Akothee has lost a close friend, Lillian.
The singer who is still on tour in the United States had just won the Best Female in East Africa Awards and was utterly shocked to learn of her friend's demise just hours later.
Akothee posted a heartfelt condolence post on her social media pages where she spoke highly about the lady. From the expressions and emotional message she sent, the two seem to have been very close.
"Mum just like that? Why did I even meet you in the first place? Why' did you steal my heart if you knew you were not going to be there! Why 'did you put me too close and got addicted to you! Why did you call me yesterday if you knew you will not be anymore, Lilian but why! You said you will call me back once you are back home." her post read.
She accompanied the post with beautiful images of her late friend:
Akothee, the late Lillian and friends
Akothee also shared another post which was followed with a screenshot, a message Lillian had sent her on WhatsApp. Lilian had texted the singer saying she deeply misses her and wondered when she'll be returning to Kenya from the US.
"You said you miss me and I should come back and now 🤷‍♂️🤷‍♂️🤷‍♂️🤷‍♂️ you said you want to go see my dad together with raymond, and now 🤷‍♂️🤷‍♂️🤷‍♂️, you said you will call me once you are home🙆‍♂️🙆‍♂️ so you didn't reach 🤷‍♂️🤷‍♂️🤷‍♂️🤷‍♂️,1😭😭😭😭😭😭😭 panga tich nyar kindu 😭😭😭😭😭 achak gi mane osiepna, Amerka diborie ruok merwa , adhi ane Oyoo gini koso adhi agora kuom nyithindo joka maa, yawa uru atim nangooooooooooooo
Liliaaaaaaaaan Liliaaaaaaaan what is life made of 🙊🙆‍♂️🙆‍♂️🙆‍♂️🙆‍♂️🙆‍♂️,panga tich mum 🤐"She posted.
May her soul Rest In Peace.