Arsenal let slip a two-goal lead to draw 2-2 at home against Crystal Palace on Sunday but defender Sokratis still believes his goal could have counted to lift the Gunners.
Speaking after reviewing the video, the Greek thinks VAR was wrong in deciding there had been a foul by Calum Chambers in the buildup towards the 'wonderful' strike.
"I think it was a goal," Sokratis said. "I've just watched it again and Calum didn't do anything. We're just confused because I don't think that they used VAR in the right way.
"Last week, it was a penalty on me and we didn't use VAR. This week, we used it two or three times and again it is against us. I think that in the best league in the world, everything has to be better so I think that VAR is a good solution, but the referees have to check it every time.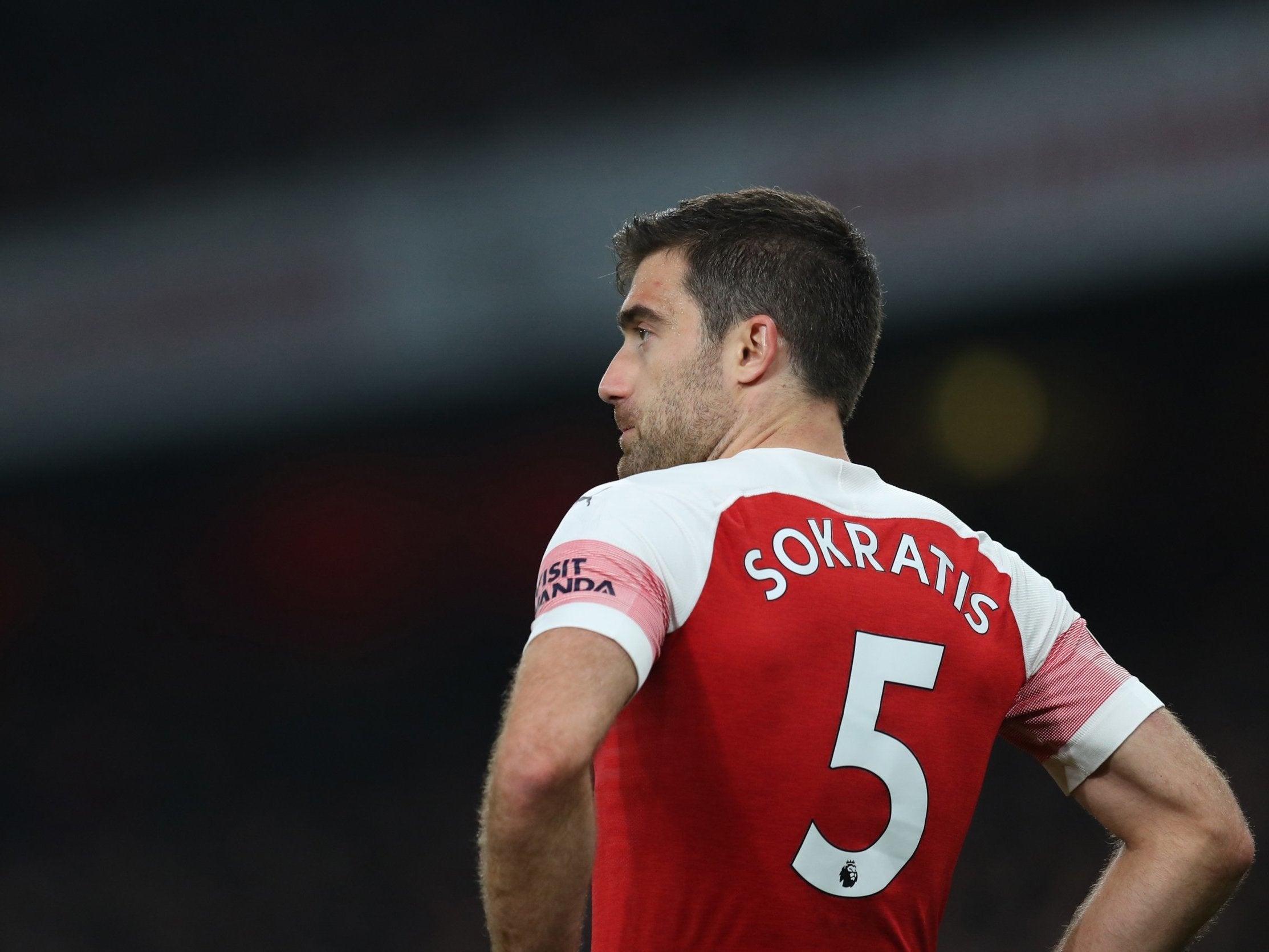 "Last week it was the same situation where it was a clear penalty (for a shirt pull at Sheffield United), but they didn't use VAR. We lost the game and at least one point. This week we've lost at least two points.
"If we had 18 points after today, it's a different thing. Of course we made mistakes and we can speak about those mistakes and the way we've conceded, the way we didn't score. First of all, we have to seek a better use of VAR," he told the club's official website.
The 31-year old defender says his side were unlucky not to convert all their chances in the game.
"I think we created enough," he said. "They didn't have a lot of chances and we created enough to score more. In the end, I think we are unlucky.
"We had a lot of chances to close the game but we didn't close it. Then the first goal they scored was a penalty and until then they didn't have a chance. The second half, we had one unlucky moment. After that we had enough chances to score, but in the end we are unlucky," he said.