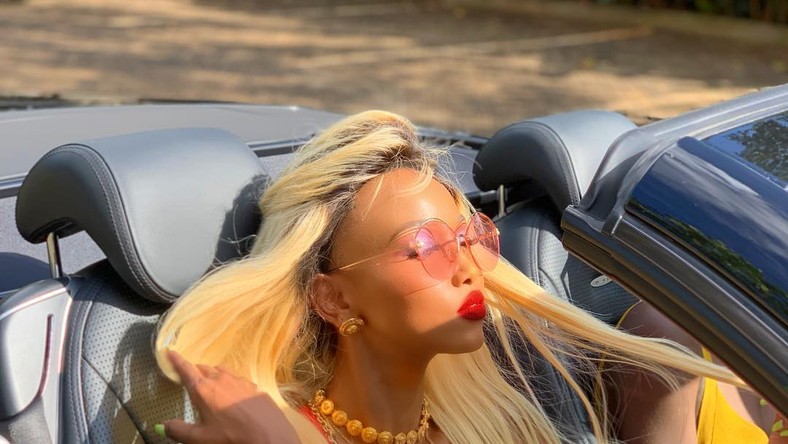 Socialite Huddah Monroe took to social media crying out how Tanzanians wanted to kill her. The deal had been planned by a Tanzanian and a Kenyan woman but fortunately, it failed.
She narrated how the two drugged her and had planned to take photos of her vagina, post them on social media then kill her and claim she died from a drug overdose.
"I went to a business meeting and I was drugged in Tanzania a plan that was planned by one Kenyan and a Tanzanian lady. Their aim was to take photos of my vagina and post all over social media to disgrace me. Kill me and claim I was on drugs," she said.
She narrated this after a Tanzanian lady reacted to one of her posts with a disgracing comment saying: "Miguu kama imechomekwa," she said.
Narrating her annoyance, Huddah went ahead to reveal how bad Tanzanians are. She described them as the most unkind people full of jealous and are ill-hearted.
"WaTZ mnapenda sana kudhalilisha watu. Chuki,wivu,roho mbaya na husda. Hata picha hamwezi kumpiga picha mtu na kamera za kistaa then you claim eti si mzuri," she said.
Revealing the dirtiest side of Tanzania nationalities, she referred to then as the biggest drug dealers and mules. She claimed that their Swahili language makes them seem to be clean while they are not.
"Biggest drug dealers and mules are Tanzanians, not Nigerians. Sad that Nigerians are always on the receiving ends of crime. Go to Mombasa, South Africa and ask them who sells drugs there its mostly Tanzanians.
"Go to China and ask who is in most of their jails or killed lol! They hide behind the fact that they don't speak English and act holier than thou. Wanajidai watakatifu lakini ndani ni mavampire."
Read the full thread below: