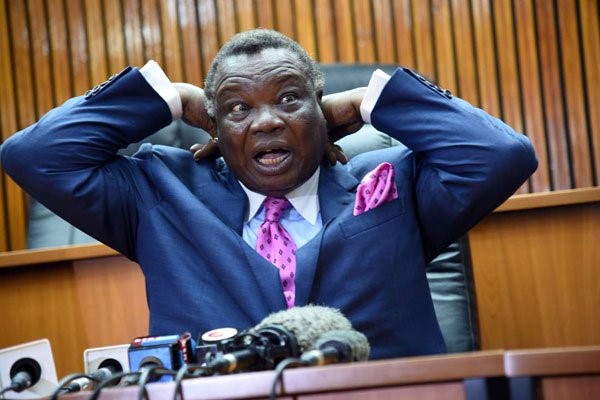 Kenya Trade Unionist and Labour Leader Francis Atwoli has excited Kenyans after he threw a phone on live television.
The COTU leader was a guest on Jeff Koinange's show on Citizen TV when he threw the phone. Someone clearly pissed him off when they called him while he was on-air so instead of switching it off, he threw it across the room.
The video has cracked up many Kenyans.
Fridah K. Kithinji said, "These are the kind of quality problems I want 🙏🙏." Sylvester K'owalla hilariously joked, "I want to know hio simu ilipelekwa kwa dustbin gani
Check the video out below:
📲 *When you cannot receive your calls because you are live on air*

People: I will call you back later

Francis Atwoli: pic.twitter.com/WjfsE4MCkp

— Citizen TV Kenya (@citizentvkenya) October 23, 2019
Check out Kenyans reactions below:
😂😂😂😂😂😂😂😂 eish. Pesa otas man hio ni phone imekula throw hivo😂😂😂😂
Yaani I just dropped my phone kwa barabara and I had to search for it for 30 mins nikinyeshewa, na hapa kuna mtu akona nguvu ya kurusha tu yake😹😹😹. Enyewe gangster points haziokotwi kwa hewa

— Glory kathure. #theLIONESS (@GlowKathure) October 23, 2019
Please update us on the condition of the phone 📱, is it okay ama credit na contacts zimemwagika zote?

— Smooth Operator (@SmoothOperatorI) October 23, 2019
😂this is the epitome of showing off 🤦🏽‍♀️alaaa😂😂😂
Tumia pesa ikuzoee

— DUNCOMTOL (@DUNCOMTOL) October 23, 2019
Kabisa I almost catch that phone nikakumbuka yangu itaanguka

— Arkif (@AmosRonoh) October 24, 2019
Atwoli still has his manhood

— JustKevin ™ (@Utopianwill) October 23, 2019
Ata pia nae anatubeba ujinga,, mbona azine ndio atupe, ama aliogopa mwenye anacal ataanguka chini
Bonnie Osoro
Ahahahahahahahaahahaa did he just throw away his phone? It doesn't show how brave he is but the weight of madness in his big head.. Its so heavy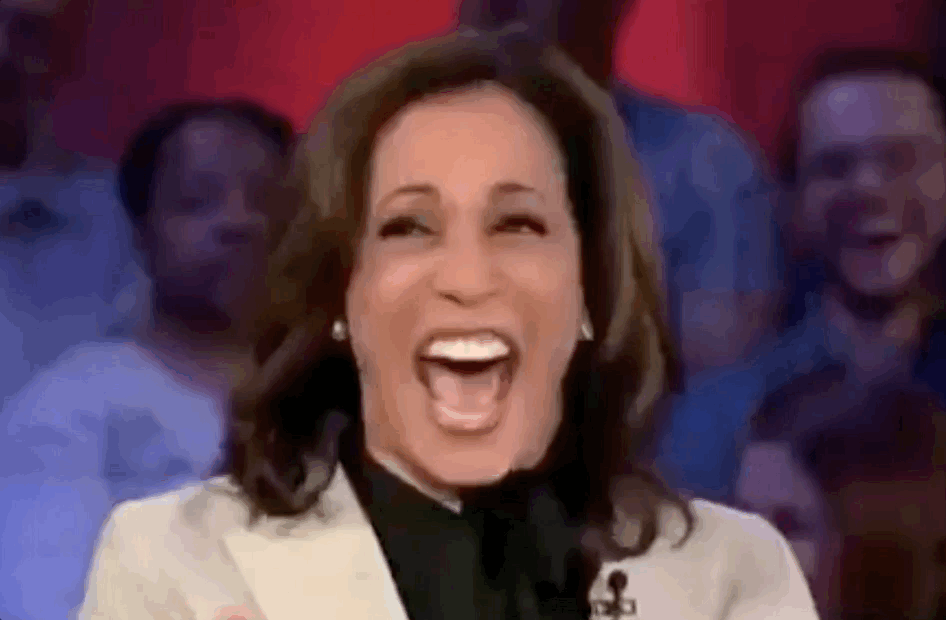 Vicky Mdela
🤣

🤣

🤣

🤣

🤣

🤣

🤣

🤣

 OK sawa badae aliokota kutoa simcard ama kuliendaje? Leta habari kamili tunajua vitu kwa grao ni different
Afandi Lidenta
Jeff niokotee hiyo simu ntaikujia kesho,nko na mulika mwizi ya ku share
Knysh Hsynk It was a junk phone he had, people calm down, who in their right mind would toss off their main phone..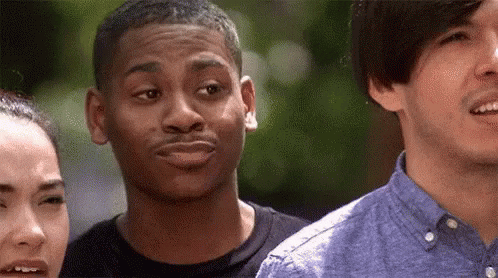 Onyango Pesh Pennynah No problem at all, mtu afanye vile anataka na pesa yake na kila kitu chake roho chafu kando.here iz planet earth anything can happen
Reggie Harryson I jumped like i was in the other end to receive it 🤸‍♂️🤸‍♂️🤸‍♂️
It must b Kilobi who was calling

— Muriithi Mati (@Mues_Mo) October 24, 2019