Kenya has been undergoing a myriad of political and constitutional reforms since 1991, when section 2A of the constitution, which had made Kenya a one-party state, was repealed.
The road to the multi-party state was, however, not a smooth one as Kanu under the leadership of former President Daniel Moi, together with his brigade, fought tooth and nail to have the nation remain under the independent party Kanu.
Among the key figures who lobbied for Youth for Kanu, a lobby group of politicians from Kanu that was consolidated with the aim of rallying support and funding for the then incumbent president Moi was William Ruto.
It is through his first support for the Kanu party (which rarely embraced changes) that seemingly shaped Ruto's solid character trait which has been associated with opposing every new reform that comes his way.
In 1997, Ruto together with other powerful Kanu machinery actively objected to the Inter-Parties Parliamentary Group (IPPG) which played to defuse tensions in the country before getting into the general elections.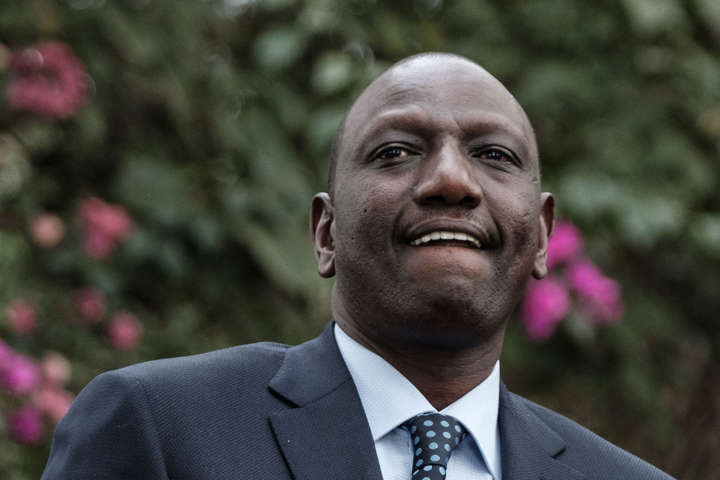 At the time the war-cry of the Opposition was first, "No reforms, No Budget', and finally, 'No reforms, No Elections'. The Opposition, frustrated by Kanu's 'tyranny of numbers', had to seek outside parliament solutions after Kanu stood its grounds.
Although Ruto was not yet in parliament by the time, the pro-reform fights attracted him because there was one common denominator; Mr Odinga, who was fighting tooth and nail to have the reforms made.
With Ruto elected and the then young Uhuru Kenyatta brought in by Kanu through a nomination ticket, 2002 general elections provided another opportunity for the Eldoret North MP to flex his muscles yet again with Mwai Kibaki's newly formed Narc coalition.
Ruto declined to join the new Narc formation and instead, chose to oppose the removal of the Kanu party, which was considered by many as a dictatorial regime from power by supporting its candidate.
Despite the country's political wave clearly indicating southwards, (in favour of Kibaki) Ruto remained adamant and campaigned for Kanu's candidate Uhuru Kenyatta. They were later beaten hands down by the super Narc alliance.
In 2005, Ruto, together with a number of other politicians joined hands to oppose the then Wako Draft in the 2005 referendum.
The same was replicated in 2010 when he stood alone to oppose the passing of the 2010 constitution. According to him, the Proposed Constitution, if passed without amendments, would breed more inequalities instead of becoming a catalyst for prosperity.
His opposition, however, suffered a major setback after the constitution was embraced and unanimously passed by a majority of Kenyans.
In 2013 and 2017 respectively, despite calls by the opposition to restructure the electoral body, IEBC, before the general elections, Ruto stood his ground opposing the move.
With March 2018 handshake between President Uhuru Kenyatta and Raila Odinga coming into being, Ruto was once again in the spotlight for opposing the union, which was presumed to calm down the 2017 General Election tension.
Ruto has also been captured on records together with his tanga-tanga team fiercely opposing the Building Bridges Initiative, a proposal that is expected to bring reforms to the country's system of governance.
With Ruto's trend of opposing every reform in the country, soon or later, he might find himself walking along a lonely path, especially at such a time he is aspiring to succeed President Kenyatta in 2022.
This has been the exact opposite of Odinga who has not only been open to change but has always been a champion of many reforms in Kenya.
Recently, Raila warned Ruto to brace himself for tough political times ahead should he continue resisting change and in specific strides made in Building Bridges Initiative.
Odinga insisted that the impending change was inevitable, adding that critics could find themselves in political oblivion if they don't support the initiative of promoting peace.