Football fans were left shocked with Hugo Lloris' inclusion in the 30-man shortlist for 2019 Ballon d'Or award whose winner will be announced in December in Paris.
Lloris has endured a rather difficult year with Spurs struggling both in local and international competitions and it came as a surprise when he was named among the 30 who will contest for the award.
Liverpool defender Virgil Van Dijk, Lionel Messi of Barcelona, Juventus' Cristiano Ronaldo and Real Madrid's Eden Hazard are the front-runners for the annual prestigious ward.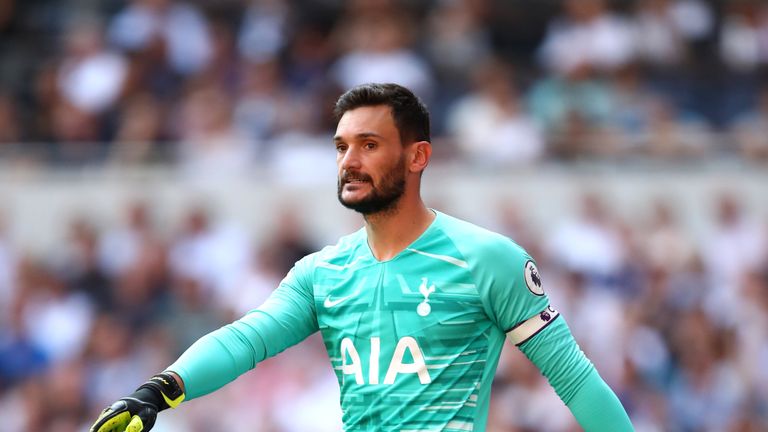 Out of the 30 nominees, it's Lloris' inclusion that raised eyebrows with fans trolling him and the organizers of the award. The reaction is pegged on the fact that the veteran keeper didn't have a great year with a number of high profile blunders the highlight of his performance this year.
Fans took to social media to express their shock at his inclusion.
@francefootball because Hugo lloris is French??? Seriously ??? Have you guys watched him play ???

— Simon Goodman (@simong0808) October 22, 2019
Ballon d'or award has been completely sullied by the fact that Hugo Lloris is anywhere near a short list. If there is a long list, he shouldn't be on that either. The only list he should be on is the Transfer List

— Chris Benton. (@superbendy24) October 22, 2019
Oblak is not included in the Ballon d'Or list but Hugo Lloris is? What kind of drugs are people taking?

— Öbä (@skenu_bono) October 22, 2019
Someone tell me how and why Hugo Lloris is nominated for #BallonDor ???

— Shazi (@NkosinathiShazi) October 22, 2019
How has Hugo Lloris made this list. He won't even in the top 30 goalkeepers in the world. https://t.co/LsSe6m2y6a

— Justin 🍄 (@JustinTerrett) October 22, 2019
Me when I found out Hugo Lloris was nominated for the #BallonDor pic.twitter.com/kdnpSoNEuO

— James Wilson (@JamesGWilson91) October 22, 2019
Oblak is not included in the Ballon d'Or list but Hugo Lloris is? What kind of drugs are people taking?

— Akshat (@akshat414) October 22, 2019
Hugo Lloris on the shortlist for the Ballon d'Or pic.twitter.com/QqgQgX5yxg

— Lauren (@lmjwales) October 22, 2019
Ballon d'Or nominees
Sadio Mane, Sergio Aguero, Dusan Tadic, Hugo Lloris, Frenkie de Jong, Pierre-Emerick Aubameyang, Kylian Mbappe, Trent Alexander-Arnold, Donny van de Beek, Marc-Andre ter Stegen, Karim Benzema, Georginio Wijnaldum, Cristiano Ronaldo, Alisson, Matthijs de Ligt, Virgil van Dijk, Heung-min Son, Robert Lewandowski, Roberto Firmino, Bernardo Silva, Lionel Messi, Riyad Mahrez, Kevin De Bruyne, Kalidou Koulibaly, Antoine Griezmann, Eden Hazard, Mohamed Salah, Marquinhos, Joao Felix, Raheem Sterling