Security agencies in Kenya on Monday celebrated the eighth Kenya Defence Forces Day in style with the Defense officials commemorating the fallen soldiers.
The military conducted the ceremony in the company of Defense Cabinet Secretary Raychelle Omamo and General Samson Mwathethe who laid a wreath in appreciation of the men and women in the force who had paid the ultimate price for the sake of peace in the region.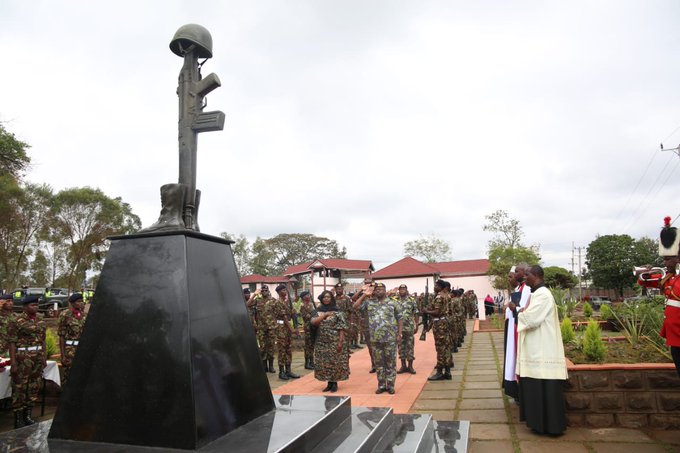 Formed in 2012 with the adoption of the new Constitution, Kenya Defence Forces was established with its head being the Commander-in-Chief dabbling up as the President of the Republic.
KDF is usually deployed in missions around the world but may be called in from time to time whenever there is a grave incident inside the country.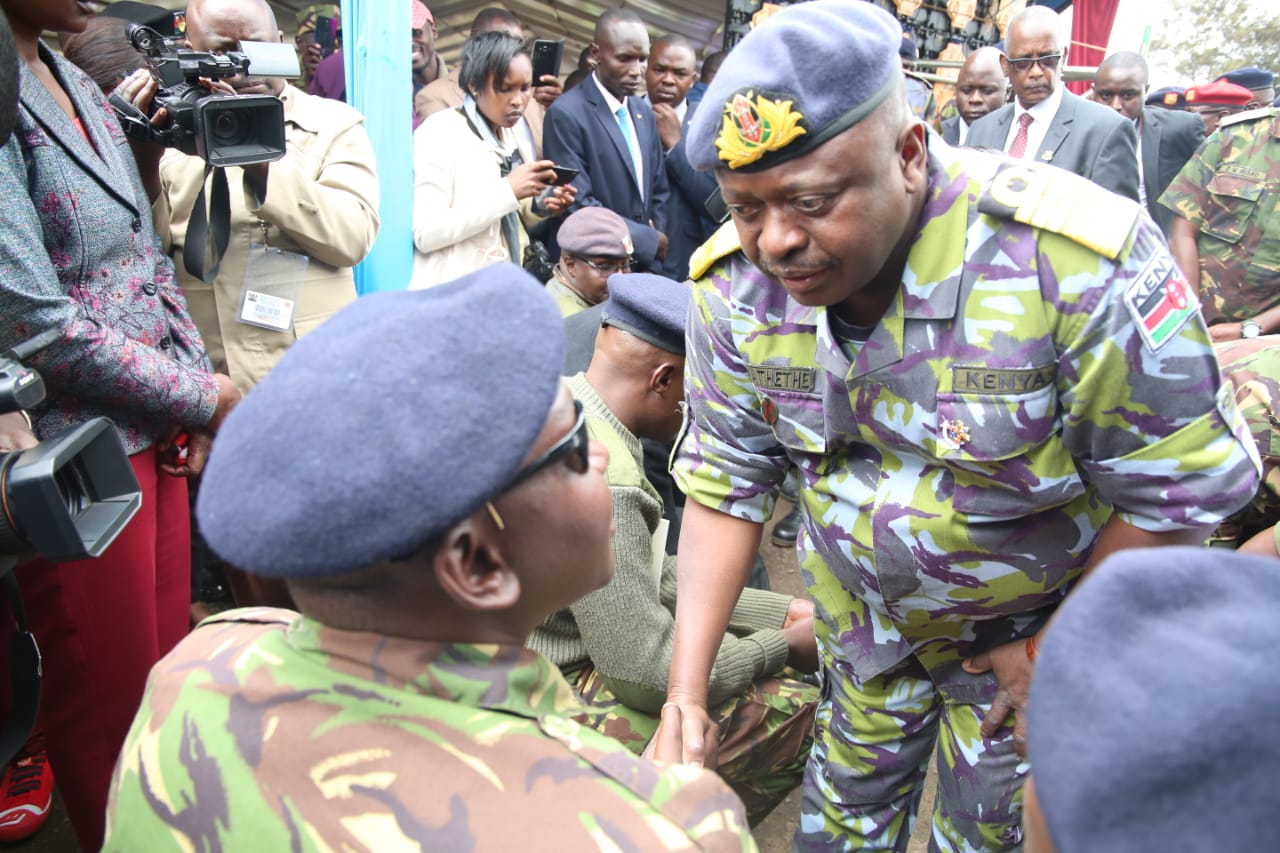 In 2013 at the height of Westgate attack, KDF officers were called in to expel the terrorists who killed at least 67 people.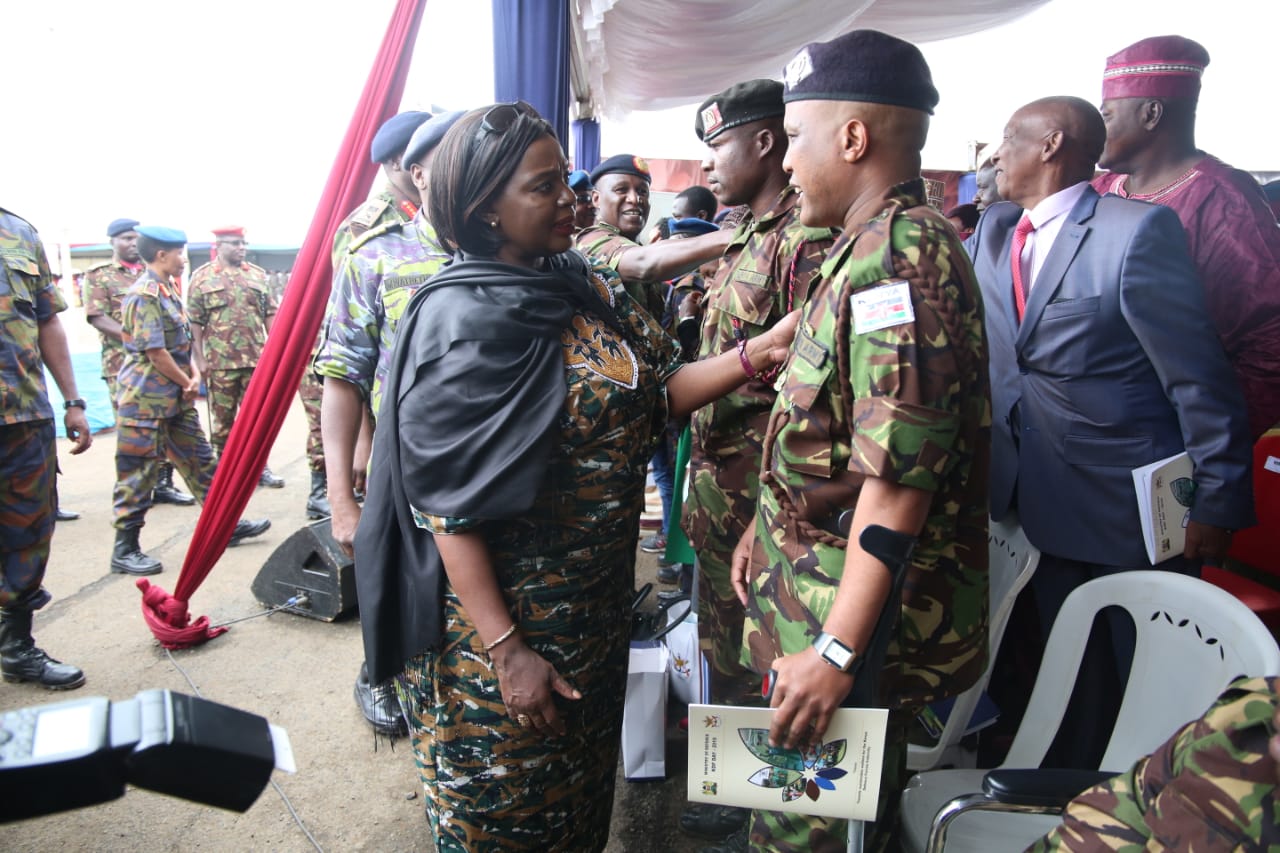 The soldiers from Moi Airbase, Langata Barracks and Embakasi artillery battalion among others were accused of shooting at the other security operators aiding in the efforts.
CCTV footage showed the soldiers raiding cash registers and stealing jewellery and valuables, a matter that tarnished their image at the time.
They Defend our Boarders, They sacrifice their lives for the country sake.
As they celebrate their fallen comrades, let us Join them this day. #kdfday pic.twitter.com/7MNjtin9K8

— Kawangware Finest™️ No Human is Limited (@cbs_ke) October 14, 2019
KDF came to the discussion table again in 2016 after their camp was overrun by Al-Shabaab militants on January 2016 in what has been termed the deadliest military massacre since independence.
Each day, they are faced with the reality of risking their lives to protect people they know not; far away from family. The only profession with maximum discipline and respect to the chain of command.
I pray for more blessings and prayers to all in KDF and their families#kdfday pic.twitter.com/0hDdgPkcoU

— Agnes Kagure (@itsagneskagure) October 14, 2019
Reports indicated that at least 200 soldiers were killed in the morning ambush that caught the camp flat-footed despite reports indicating that intelligence reports of an imminent attack had been passed some 45 days in advance but was downplayed.
The military base was home to the Kenya-run AMISOM battalion leading a peace mission in Somalia.