A lot has been said about Eliud Kipchoge's preparation to Vienna where he has a date with history. Everyone has sent him best wishes, but what lessons can we learn from him?
Value your team
Kipchoge understands the importance of having a great team around in order to achieve great things. To achieve all of his athletic marvels, including the world record marathon time, he trained extensively with the help of his team.
He has also worked with a special team in his quest to make history by running 42km with less than 2 hours.
One of his many quotes read, "You cannot train alone and expect to run a fast time. There is a formula: 100% of me is nothing compared to 1% of the whole team. And that's teamwork. That's what I value."
Passion first
If you've ever seen an interview with Kipchoge immediately after a race, you'll know he literally beams with passion for the sport. He loves running and he speaks without hesitation when asked about performance. Training and competing as a professional runner is his passion.
Embrace simplicity
Kipchoge prides himself on living a simple life. He dedicates most of his productive time on upping his running game.
"In life, the idea is to be happy. So, I believe in a calm, simple, low-profile life. You live simple, you train hard and live an honest life. Then you are free," he once said.
Believe in the impossible
Kipchoge doesn't believe in limits. He is constantly trying to challenge what is considered 'impossible.' By pushing himself further than anybody else. He is the World champion but still wants to break his own record.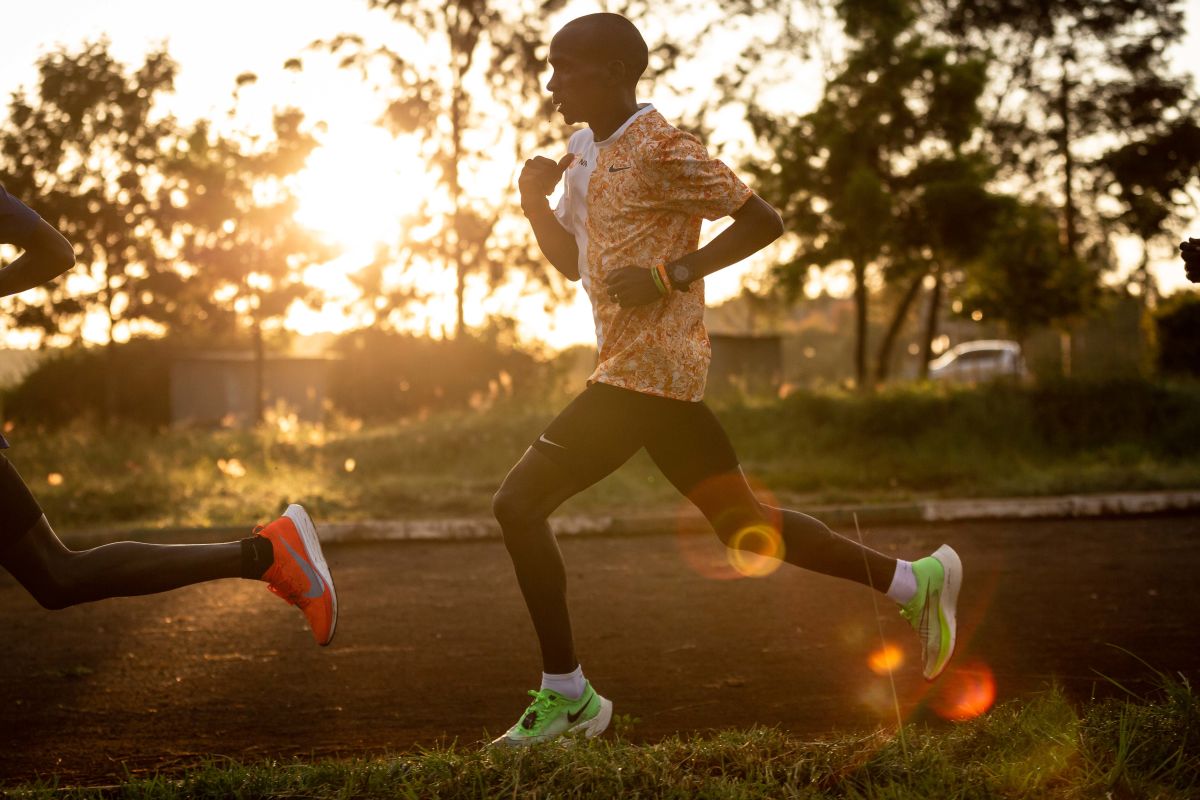 Be disciplined
The 34-year old marathoner has an intense training programme, typically clocking over 100 miles a week, and he has always adhered to a schedule.
It doesn't matter if he is tired, doesn't feel like running or would rather be doing something else; he puts in the time and completes the training. He is disciplined.