It was fanfare at the Jomo Kenyatta International Airport (JKIA) after a pilot ditched the cockpit to share drinks with passengers at the waiting lounge.
The pilot, who donned his full gear, strolled courteously across the walkway, serving bottled sodas to the passengers as air hostesses took to song and dance at the terminal.
In the rare show of camaraderie, KQ staff engaged in a joyous moment on Monday as the whole crew celebrated the beginning of Customer Service Week.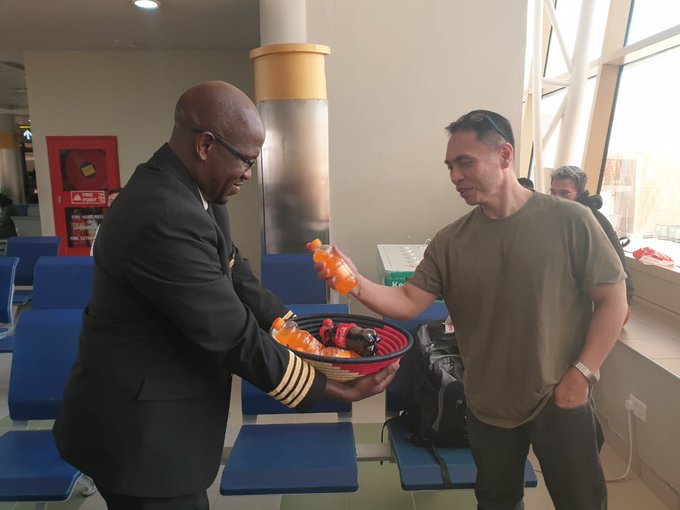 Early in September, Kenya Airways announced that it would be cancelling flights due to a shortage of pilots, with experts placing the figure at Sh5 billion in annual lost revenue due to pilot shortage.
In the first two weeks of August alone, KQ cancelled some 68 flights, 74 per cent of which were due to the shortage of pilots.
According to Bloomberg Kenya has only 435 pilots out of the required 497 to bridge the deficit.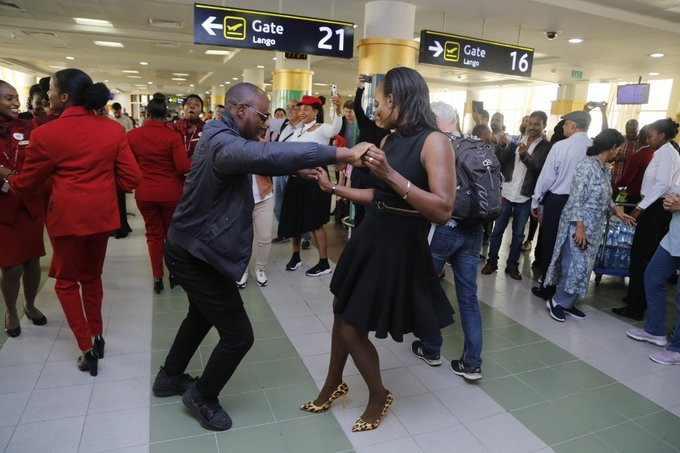 Being the third-largest airline in Sub-Saharan Africa, Kenya Airways continues into a nose-dive with this year's first-half losses crossing the Sh7 billion mark.
Kenya Airways has continued to experience losses and cut-throat competition from the State-owned Ethiopian Airlines, with the Government mulling a take-over.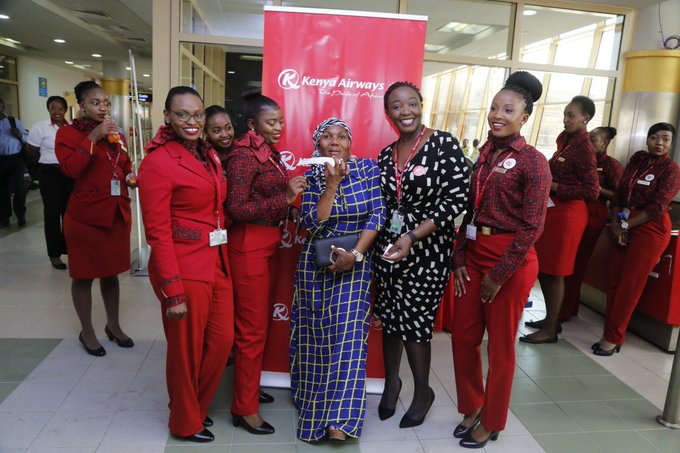 Kenya Airways has since embarked on a mission to hire on contract some 20 drivers to plug the deficit, a move that has set it on a collision path with the Kenya Airline Pilots Association (KALPA) management.
The association maintains the airline should desist from employing foreigner pilots, adding that local pilots should be given priority.