Upcoming musician Stivo Simple Boy left his fans in stitches after he released another hit song-Uhalifu. He has been receiving trolls following his first song-mihadarati which became a hit.
Many are times he has been trolled not only for his music but for his weird dress code. His fans have been calling on the people responsible for his attires telling them that they were really failing for dressing him in awful clothes.
He recently shocked them after he stepped out looking like a snack in a CEO-like suit. It seems his time to shine has arrived as even if some people hated on his new song, some felt he had really improved compared to his previous.
After releeasing it, netizens stormed socila media with mixed reactions towards it. Check them out below;
Mwirigi Dennis Should be locked in a cage until further notice ..wat i mean is the capacity of his thinking has no content ..nursery dropout 🙄🙄💦
Waweru Judie Kujeni tucheke😂😂😂😂😂😂😆😆😆😆
Inauma lakini inabidi uzoee
Ndio manake
Benjamin Raskiplagat Give this guy a chance, but the producer must take him slow he still has some to grow. He needs to change the tone if not the flow.
Marie Bobo I wonder why some artists repeat a phrase…ati uhalifu*20..the only thing that keep me watching is the acting and I forget uhalifu😛simpo si uko simplified
Hellen Leina Aiko I think this guy can be a song writer coz the message makes sense… but when it comes to singing I get depressed😔
Joyce Wairimu Mbuthia This guy sings sense! Go go go steve,sky is no longer the limit.you are destined for greater heights
Edwin Nikko Kareithi The guy is talented with music and comedy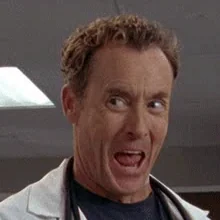 Biki Arap Rongoe Some artist have been in music industry for ages but they've been serving us with trash.#simpleBoy is sending clear and precise message
Penelapy Mwende Honestly speaking I dunno why I love this boy
Straight to his YouTube to support him
Mimi Chez It is his time to shine.
His songs have alot of messages.. I hope he doesn't forget where he's come from.
Go Steve, shine!
Kezy Oketch I don't have a problem with the song, but that "haa" part can take me to ICU😥😂
Vyette Chichi Uhalifu ha! uhalifu ha!this song even unborn baby can sing 🤣🤣🤣🤣🤣🤣🤣🤣🤣🤣🤣🤣🤣🤣🤣🤣🤣🤣🤣🤣