Who will ever  forget the famous 8-2 defeat Arsenal suffered under Manchester United at the theatre of dreams?
The entertaining arrogance, patient build and chest thumping goals from the Alex Furguron side will forever be archived in all Arsenal fans minds.
Arsenal's march on to Old Traford tonight for an English premier league fixture, a turf they have not collected maximum three points for the last 13 years. Since then, Manchester United have had the upper hand by having the most wins at Old Trafford when the two titans clash.
However, ahead of tonight's fixture, Man United look the weaker side on paper  because of the long injury list and the dismal performance they have had over the last seven games.
We take a deep look at the three  major areas of concern for the both teams ahead of the clash.
Arsenal Defensive crisis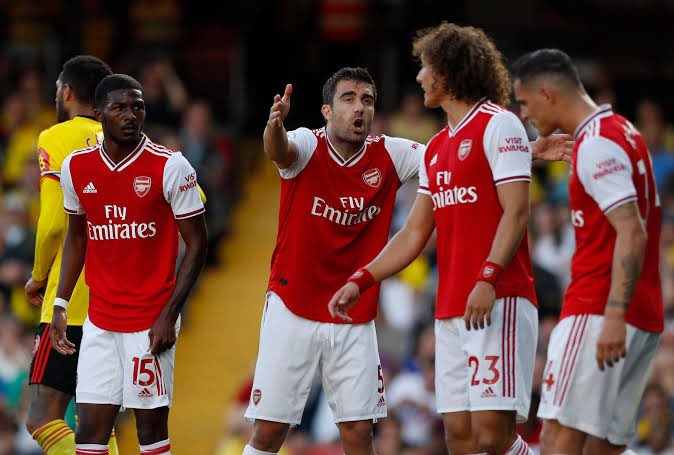 Arsenal's porous defence has been suspect since the arrival of Unai Emery with the team conceding 51 goals last season. This season alone, Arsenal's new signing David Luiz has conceded two penalties in 4 matches a fact that has raised question on his ability and capability.
Arsenal's defensive weakness was extensively highlighted after a 3-2 win over Watford with Sokratis and David Luiz dishing out two cheap goals. Nevertheless, Unai will have his defensive plate full as Tierny, Maitland Niles and Chambers both cleared fit to play.
It is expected of him to make an astute decision over his defensive selection.
On the other hand, Man United's defence has become subject of praise with an impressive record of 6 goals conceded so for.
Aron Wan-Bissaka seems to have fitted well and looks quite at home with worlds most expensive defender Harry Maguire looking sharp at the back.
Congolese-born English citizen Alex Tuanzebe seemed to be knocking on the doors after captaining Man United to victory over Rochdale last week. Man United fans will be looking forward to seeing him feature in tonight's showdown.
Midfield Depth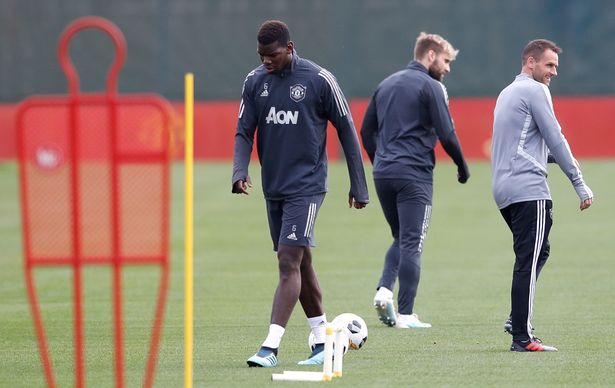 A knock at the closing stages against Rochdale has cast doubts over the return of Paul Pogba in tonight's fixture.
His creativity and sharpness at the centre and ball distribution has never been questioned. Arguably one of the best midfielders in the world, Pogba has urged his team mates to stick together in this hard times at the club.
Scot Mac Tomminay is another rising protege at Old Traford. Though still young, the lad has stood out to be counted among Man United top elite midfielders having played three games straight 90 minutes. Nemanja Matic, Juan Mata, Daniel James, Andreas Pereira and Jesse Lingard all seem fit to face Arsenal.
Unai Emery seems to have a better midfield heading to tonight's match. Dani Ceballos has turned out to be a fans favourite over Mesut Ozil with his exceptional passing and dribbling skills wowing everyone including Unai himself.
After his France National team call up, 20-year-old Matteo Guendouzi has delivered what has been missing at Arsenal's Midfield.
The young lad provided man of the match performance against Watford with his energy and aggressiveness, he definitely has to start tonight.
War of Tactics: Ole Gunnar Solskjaer vs Unai Emery
Unai Emery has shown he prefers a defensive style of play with a Diamond approach. Further, he has insisted on playing the ball from the back but his defenders have been the downfall of this system.
However his attacking mode of play has speed and goals all over it with Pierre-Emerick Aubameyang and club record signing Nicolas Pepe producing some exciting goals.
Ole Gunner will have to come up with a defensive style to cope with the speed of the two but more worrying question will be where will Man United goals come from?
Tactically, Ole Gunner has not been the smartest. So far, his team has been relying on counter attack football where they allow opponents to have much of the ball and come out with a counter attack but it seems it has not paid off yet.
With Marcus Rashord out and Martial, the counter attack speed is expected from Daniel James and Jesse Lingard who has come under harsh criticism from United fans over his poor performance.
It will be a match you cant afford to miss as the fixture is known to produce drama and excitement but mostly it is who will come out of Old Traford with the bragging rights. The match kicks off tonight at 10pm EAT.