What action would you take if your mother in law doesn't like you? Sometimes marriages are broken by in-laws but it happens when the couple decides to listen and follow outwards forces.
Marriage should be a union between a man and a woman. The mistake most couples make is listening to their parents' instructions on how to drive their marriage.
Check out the confession below of a marriage which is slowly dying.
Sometimes last year, I met this guy who we became friends and after some time we started dating, we advanced our relationship, he went to my place,eventually, he even paid my bride price(we were to wed this year).
So what happened, after the ruracio, the family members from the guy's side demanded to have the money that was collected on that day, when the guy was told that the money had been taken away he even went ahead and talked a lot of nonsense to my mum.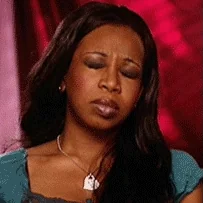 I later realized that the guy is a Mama's boy, he usually listens to whatever his mom says, some few weeks ago his parents had a meeting with my parents and his mum said that there will be no wedding, the dude didn't say a word simply because he feared his mother.
Now the mother says she doesn't know what I am doing in her house, my dears, should I quit? I love this guy, but his mother doesn't want to see me. Remember our wedding was supposed to be in November. Kindly help a stressed sister.
Should the lady call it a quit? Is the mn doing right by listening to his mother that much? If she goes on with the marriage, how will she deal with the mama's boy?