Although marriage should be a union between a man and a woman, today's society has ruined its meaning.
Most marriages break because of outside forces either from friends or family members. Mothers-in-law are always blamed for breaking their children's marriages either by hate or greed for wealth.
Taking to Facebook, one lady identified as Nafula Diana posed a question to the ladies asking them what they would do if their mothers disliked the men they had chosen for marriage.
"Ladies, what can you do if your mom doesn't like your man but you are ready to settle with him," she asked.
This invited mixed reactions with most of the ladies saying that they would go with their mothers decision.
Here's what people had to say:
Ann Omwomo Wa mama huona mbele…sister dhamiri ya mama huwa haidanganyi…achana na huyo mume kabisa
Mercy Nyakwar Teresia Rem God's commandments obey your parents. …. I think I tried sometime sahiii nalia kwa choo eeeeeeiiishhh
Christine Wangechi Unless u also ignored some things u could see with uz partiner,u knew him better than ua mam
Hon Valentine Tatuu If my mom doesn't like….. Who am I not to listen my moms advice
Eulube Lucy Mbogo My mum hakuaa anapeda my ex sahii nalianga na jicho moja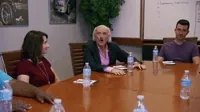 Wangui Njoroge Kariuki Depends on what type of a mother one has.
I have heard stories where mother n Dota share mjulus
Sinajina Alafu Mine is a dIfferent Case,,, My Family Loves my man..but me am not interested in him for no reason. Nikijaribu kumuacha ananisho atanisema huku kwetu. Saa nitaduu
Gatwish Josh Achana naye…wazazi wanaona mbali..nilionywa nikakataa Sasa ninalilia kwa choo
Lucie Cikx Naolewa na yy changuvu
Judith M Mekenye I listen to my mom more than anyone else
Calfornia Mueni He is my man not theirs.. Ad will always stand by him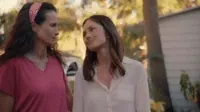 Carol Mumbi I'm paying for my consequences,if ur man knows you can't listen to your own parents,how can you convince him not to kuonyesha madharau
Liz Betty I will leave and marry him,, will my mom marry me anyway???
Nyar Gi Dock Weigh the chances of betterness,its gd to try it out
Latishia Smith I would be extra careful if something is off with your partner even from friends/family members,,watch him closely,,there is something not right