Fashion is an art that has been mastered over the years and it indeed takes a lot of creativity to invent something lovable.
In many instances, it is an art that should be appreciated but has also quite a number of time been overdone.
In an African setup, the Kitenge/Ankara designs are with no doubt one of the most fashionable outfits to take pride in and most importantly has remained in the trends over the years.
In the quest to discover different designs, it could also go wrong and turn out to be weird.
People have in several occasions stepped out looking awkward in the name of fashion.
While some of these fashion trends have been praised and applauded, some have equally been criticized.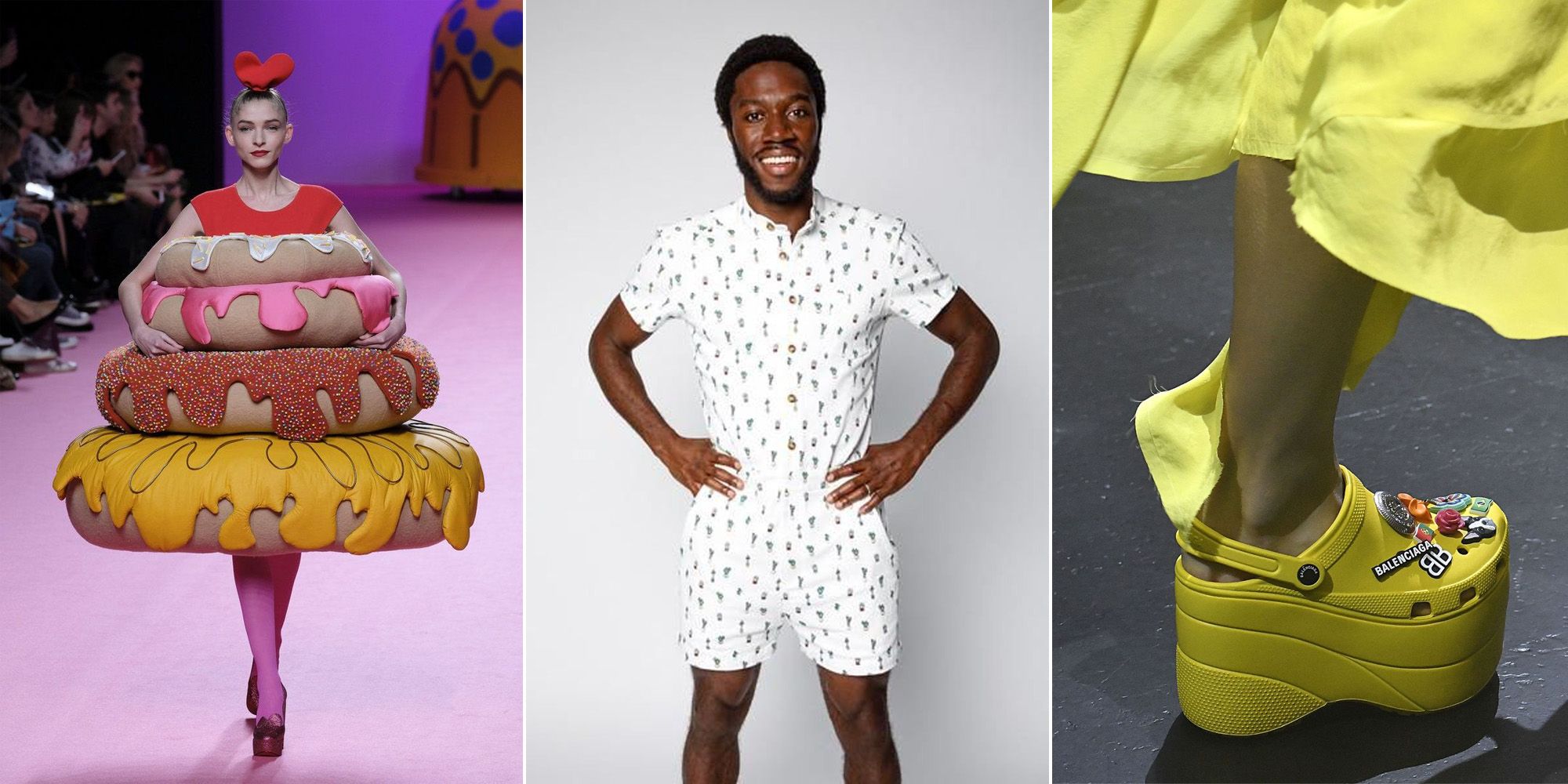 Kenyans are mostly people who can ride on to the wave and trends but are also vocal enough to express their dissatisfaction whenever they feel the need.
The most recent fashion trend that Kenyans have made fun of is;
1. The Asymmetrical jeans
This is believed to be an invention by Ukraninan fashion brand Ksenia Schnaider .
With this denim style, one leg is snugly wrapped in a skinny silhouette while the other can breathe with a wide-leg fit.
Ain't nobody wearin that garbage. This is a sin.
To be honest who's stupid? The one buying it or the one selling it?
Here are more photos of weird fashion trends.
2.
Powder blue Dorcas Mantle with jeweled buttons along center front, sleeve plackets and cuffs, paired with tailored Shoreline Pants.
3. Oversized shoes
4. One-legged jeans
5. Thong Jeans