In Feb 2019, Weezdom left EMB Records in a nasty fallout with Bahati Kenya and then Joined DJ Sadic recording label, Genius Records. While Kenyans waited patiently to see him settle and grow in Music, they got the shock of their lives after he announced his unexpected return to Bahati's EMB Records label.
The singer later teamed up with Mr. Seed who also left EMB records after his baby mama Nimmo Gachuiri clashed with Bahati's Baby mama Diana Marua. Later the two had an ugly fallout over Mr. seeds cheating allegations which saw Weezom off social media.
Few weeks after their fallout, Weezdom decided to go back to EMB records. Seems he could not put up with the loneliness.
Taking to social media, he narrated a long story of how much he messed up quitting EMB records and tendered apologies to Bahati citing that he was a prodigal son who came back home.
His decision to leave DJ Sadic and crawl back to Bahati angered fans who criticized him for being impatient, confused, too dependent and ungrateful.
Reactions;
dennismwangi7764; uyu mwiziwadom amepotea
epickwatches
; Weezdom weezdom unataka nikuite mara ngapi.. Why are you soo confused
Cate Atieno; On behalf of #teambahatikenya and #teamEmbentertainment ,I say we will be stupid enough to forgive but not foolish enough to trust you again. All in all welcome back #kirukanjia. #kigeugeu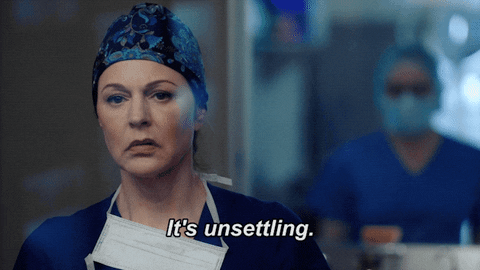 Phil Peters Machoka;  Bure sana. Pigia radio jambo
Mtheu Sharon; Sorry this sound silly. So after genius imekusupport sana hivo umeitema pia. Whatever u after tutajua tu with time.
Patchez Musiq;  Aka kanakuanga na mshene Kama kamama ka ploti,infact stevo simple boy took ua position,Kenyans don't recognize u, msinitusi Niko na matanga 🤗
Rapkidd Kachea Kiddy; The only idiot in gospel music
Brian Thosh; It's good to follow your heart and to make your own decisions but remember the support Dj sadic gave you,how he used to push your music,the interviews manze binadamu n wale wale nkt!!!
Ibrahim Tyler; Star…star… Siamini umetoka Genius… Yani unarudi EMB… na vile the MIX GENIUS ni jamaa mpoa sana… Nakumbuka Mahali Sadic ako weezdom uwezi mkosa… Iko siku EMB itakutoka Bahati ni yule yule kip my word utageukwa
juliuswambuakitevu; Is just a matter of time muanze drama na Baha
charitymwangi994; Uliacha kulia??
deejay_saint; @weezdom254budah isikuwe ni kipindi unapiga hapa Alafu after 6months to 1year tena useme umerudi @geniusrecordske 😂😂😂😂 chapa kazi sasa achana na kipindi👊👊
irosh_67; Lakini wewe WEEZDOM ni watermelon saana akuna tofauti yako na KALONZO..
irosh_67; Wacheni kiki….because HARMONIZE left wasafi ati sasa wewe umetoka GENIUS record…..TEAM_WILLY_POZEE
too_lilian; Nkikuona hua narudia ile clip yako ukilia mambo mseto😂😂
coolkid1_ke; Acha kutudanganya eti Umekuwa kwa industry for 2 years Na ulianza 2017 ,you've been in the industry for 3 years
prince_nuel_ke'; You've now learnt a lesson I believe you're now good to start on🙏🙏