Teacher Wanjiku's triumphant comeback has not been without the gory details of a past failure. Today she lights up our screens all over thanks to her social media presence that keeps everyone laughing. She should have never guessed she would have gone through all those problems back when she was at Churchill in 2014.
A stunt to get what she believed she was worth left her unemployed. Just when she thought she had gotten her big break on Citizen TV when they offered her a classroom show, her show was cancelled a week later due to poor performance.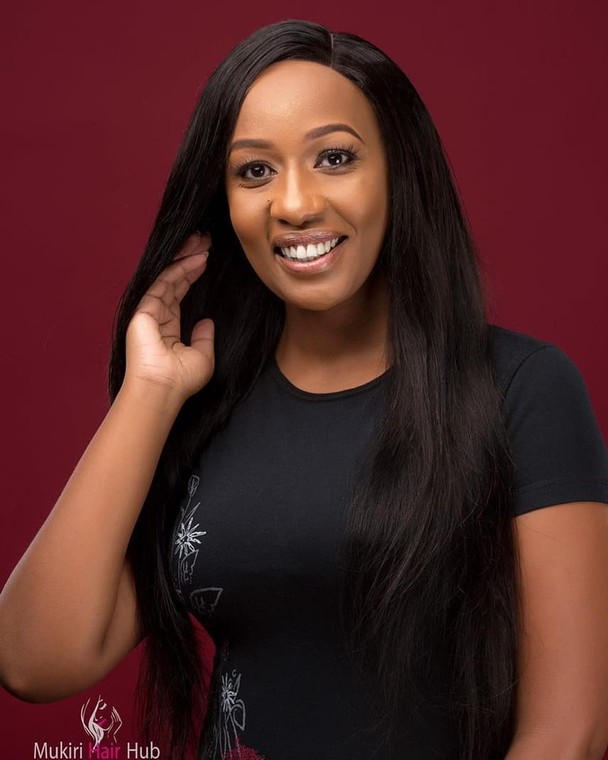 The past four years have been an uphill climb for the comedy queen but she finally got her groove back. From being blackballed to media stations begging for her time, she revealed her struggle after Chipukeezy's shocking exit from Ebru TV and Kartello's confession of mistreatment and harassment.
Speaking on her own personal experience where her show was cancelled after one week, Wanjiku had this to say , "I want to address an issue that @chipukeezy and @ericomondi have brought forward concerning TV and Radio Stations in Kenya and how they have treated us, you come to us asking for content we give it and you always frustrate artists, I believe in teamwork if something is not working you go back on the drawing table and you start again not cancelling it !nothing is impossible."
The comedian then went on to add that she has found love online after being blackballed by Kenyan media houses. " I haven't been on mainstream media for years reason being 'Not being good enough' Guess what, social media is the thing, if you have your content put it online, let people decide if they are interested or not, that's the way to go. I have been able to reach a very wide Audience with just online content and so many others. Meanwhile, I have My TV here."
Thanks to the success of her 'Wajohn' online series, Mrs Ber is now more than ever convinced that social media is the way to go and she is championing it for everyone. She sincerely sent out her thanks to her fans for being her biggest support system.
 I THANK YOU MY FANS FOR BEING THE BIGGEST SUPPORT SYSTEM IN MY CAREER.🙏
Check out the full post below:
Here are some of her fans reactions:
Muthoni Muyah Kama watu wanacomplain ni the likes of eric, chuppu, and wanjiku… Guys who already on the limelight and we consider them fully established.. Imagn about the upcoming ones!
But we love you.
Prince Shaffin Lleta I Agree with You Teacher!! Kenyan Media is Just a Throw!!!
SOCIAL MEDIA ONLINE ADVERTISING IS FAR MUCH BETTER.
Ata Sisi Waimbi🎤🎤🎼,They can't Just play our Songs unless Uwachotee YET They Play Nigerian and Tanzanian Music More for FREE!!!!
Esther Gitau People will only look for you when it's beneficial to them. Sad state of affairs. I like that you are different and stand for what you know is right. Great.
Prinny Wanja Don't let the hindrance brought about by short sighted individuals deter you. Keep grinding keep hustling.
Hii kizungu yote ni yangu. Tuko nyuma yako.
Gladys Mwai
my good friend and supporter of my music Cherotich Bush Rebeccah told me this just last week when i expressed my concern on this same issue….my dear this is what i call divine advise.thanks to Tjc Amuray Felix for pushing me to do this as well….seems its the way to go
Johnkleinn Mwash
Exactly,kenyan Media,TVs as well as Radios are there to make money at the expense of 'your' talents,too bad.
Wambere Migwi
Very true this country's systems are good at crippling the talents of its own people yet organizing shows for international artists who barely have the kind of awesome content we have yet when one is blessed enough to break the ice and move to stardom the same stations came searching for interviews


#

shame

#is a throw# double standards.
Nyambura Kimani Nyambura
I subscribe to everything you comedians post on you tube I stopped watching TV along time ago congrats…..I cannot stand an ending advertisements….
Dennis Opiyo
Wanjiku The Teacher we love you too,they cancelled Chipu's show just because it has a lot of ghetto contents but surely Chipu has really brought the likes of Kartelo and stivo on the limelight.These guys are talented but they only lacked the platform where they can be seen and chipukizee just gave them the platform.
Mandela Robert Koyanda
Very true. I totally support Chipukeezy for making that move. Who ever knew Ebru TV existed if not for the Chipukeezy show?? He went to the gheto found a determined talented young man, believed in him, picked and decided to nurture his talent through thick and thin and other gheto boys whose talents were rotting in the gheto for not being recognized… Who knew "vi vi vijanaaa tuache mihadarati" if not through the show? The show improved their viewership now they feel they need to fulfill the intrest of politicians and cooperate who have money forgetting the same gheto boys improved their viewership and made them known. Let's find other avenues of communicating to your audience like social media, YouTube… We shall follow and support without any dictatorship.