Football fans have blasted legendary Harambee Stars forward Dennis Oliech for wasting the  chance he was granted by Gor Mahia to redeem himself in his professional football career.
This comes after the club officially announced the termination of their contract with Oliech over serious and persistent cases of misconduct and poor performance on the field.
According to reports Oliech has been AWOL and the club has tried to reach him without success. Consequently, the club wrote a letter informing him of the termination and the plans to pay his dues.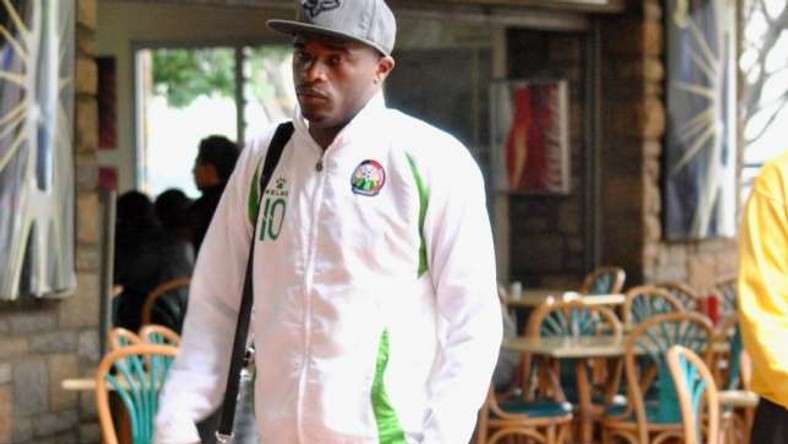 "In pursuance of the provisions of Clause 6 of your Player Agreement Contract entered into with Gor Mahia Football Club we hereby write to advise you that we have terminated your contract with immediate effect on grounds of Just Cause as also stipulated in FIFA Article 14 Regulations of the Statues and Transfer of Players. The grounds supporting the just cause are:
You are and have been guilty of serious misconduct and continued poor performance on the field of play especially you have without reason therefore and without prior permission from the Head Coach, the Team Manager or any other duly authorized Club Official absented yourself on numerous diverse days from training thereby denying the club the opportunity to field you as a striker.
You have offered yourself as a candidate for popular political elections, a move that is likely to portray the club in a bad light, cause disaffection among club's supporters and fans, a step that is inconsistent with and inimical to your standing as the club's football player. Further, you have posted a photograph of yourself in the social media donning the clubs jersey indicating your political intentions,"
At the sight of this, Kenyans have flooded the social media to criticize the 34-year-old for wasting his chance due to reasons they describe as silly and uncalled for.
Check out some of their reactions;
Aishie, Asaidiki. He had started pretty well but old habits die hard

— Dendroaspis polylepis (@sijobrown) August 27, 2019
Nini inasumbua Oliech lakini

— Ephy Goonerette ™ (@bephyne) August 28, 2019
I remember i posted the something similar to this whe Oliech was Contracted by Gor,,i said that,,if Oliech could really learn from Life, the the Second chance at Gor was the best thing that happened to him,,,but see, he's back to the roots again,,,i think Oliech is beyond repair

— Said Mwangangi (@Mcgriffins4) August 28, 2019
Dennis Oliech if you didn't do well in football politics is not a second channel out of poverty. Let real leaders vie for it.

— AM STAR MARTIN (@AMSTARMARTIN930) August 28, 2019
oliech is one of the best failures i know.

— Tutti jnr (@Tuttiefruittie7) August 28, 2019
Misconduct flows in the veins of many footballers in KE & not Dennis Oliech only. Walk in city clubs and you'll be shocked to see them drinking and smoking silly and they have a match the following day. Kenyan football is for entertainment only.

— Ronnie (@mortal254) August 28, 2019
Oliech is past his sell-by date. He's behaving as if he's the secret behind Gor's recent domestic success. I always thought they made a mistake by signing him anyway. It was meant to be a marketing masterclass but it clearly didn't work out.

— Areba Bonface (@Areba_KE) August 28, 2019
huyu jamaa hasaidiki😕

— Starring kis nchama🇰🇪 (@KisNchama) August 27, 2019
The club was helping Oliech redeem himself but it seems. ..

— Jakatwenga (@opargoo) August 27, 2019
Ego finished this kid. Even with a second chance to redeem himself.

— MUSAU MUTANDA MOSES (@MUTANDALAW) August 27, 2019
The unfashionable termination of Dennis Oliech's contract comes just seven months after entering a two-year deal with the 18-time league winners.