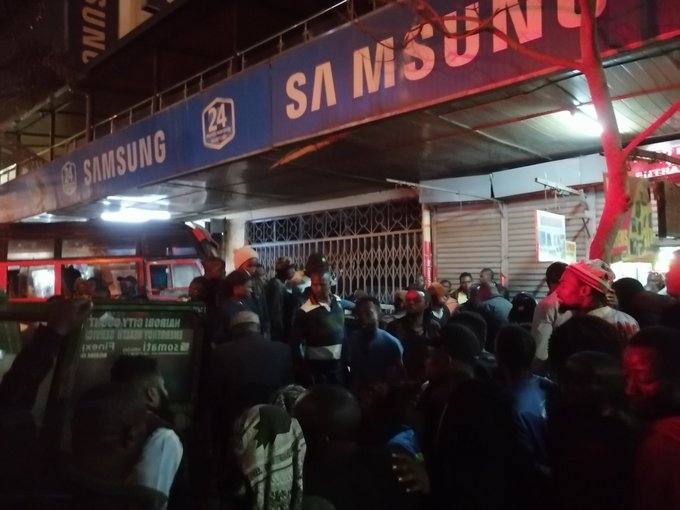 A driver and his tout running an Eastleigh Sacco Matatu are alleged to have smashed their vehicle into traffic and pedestrians in Nairobi's CBD on Tuesday evening after they veered off the road at Imenti house.
It is alleged that the incident occurred after Nairobi county askari were involved in a confrontation involving the matatu crew when the matatu veered of the road and hit bystanders leaving them with serious injuries.
An Eastleigh Sacco Matata veers off the road and hits 3 women at Imenti house, after the driver and a City Askari scuffle to have control of the Matatu. #Nairobi pic.twitter.com/hIHtMQWdQx

— Pablo Esckobar (@zaRealPablo) August 27, 2019
An Eastleigh bus rampage on city pedestrians leaving many injured with broken limbs n damaged properties along Imenti house opposite Waves Club, Bad scenery. The bus is shuttered, driver and conductor vanished, Police taking up the matter pic.twitter.com/txab5anO6i via @mwarango

— KenyanTraffic (@KenyanTraffic) August 27, 2019
Eyewitnesses said the crew drove the vehicle at very high speed and through the busy street, running over pedestrians and smashing into business outlets along the street.